Young talent competition for fashion design: Signs of the times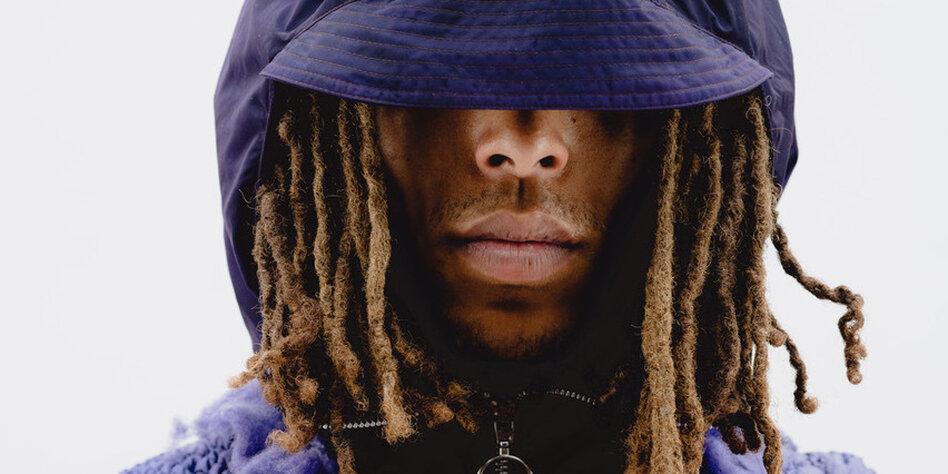 The future of fashion is made at the International Talent Support in Trieste. The designs shown by the fashion designers were sensational.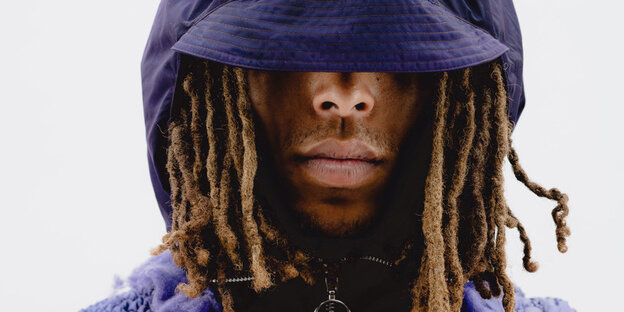 Honoré de Balzac presented his view of the matter harshly: "A person who only sees fashion in fashion is an idiot." What he was saying was right back then, in the 19th century, because fashion is not simply clothing from the zeitgeist industry, even if it is mostly reduced to that or vilified as superficial.
fashion is more As a social and aesthetic practice, it tells of social changes or even anticipates them. Just think of fashion from Japan Rei Kawakubo, Issey Miyake and Yohji Yamamoto, who 40 years ago found a body language for today's Gender Fluid Future. Fashion is reflective, sometimes self-reflective, and it can be a seismograph of the desires and fears of its time.
At the annual International Talent Support (ITS) in Trieste, you can experience this more directly than at the prêt-à-porter shows of the big design houses, for which saleability is of course an important criterion. There you can see vestimental artefacts by young fashion designers who will help determine the future of fashion in the centers, but still show designs here that do not follow any commercial aspects.
This is mainly thanks to the passion of Barbara Franchin, who launched the young talent competition for fashion graduates from all over the world 20 years ago. In the meantime, the ITS has received over 60,000 applications, and in the long selection process, around 550 finalists have emerged from them over the years, this year there were 16 who were allowed to present their designs to a top-class jury.
Demna, star of fashion
Next March, the ITS will finally open its new home in the Fondazione CRTrieste building on an area of ​​7,000 square meters: an archive, space for workshops and, above all, an outstanding museum, as has already been shown, for which outfits and portfolios from all competition years will be presented house it - a place where the history of fashion will be wonderfully unraveled.
It is no exaggeration to say that Trieste will influence the future of fashion. And this forgotten former K.-u.-K. place of longing, which is now provincial and feels like a small Vienna by the sea, offers the right intimate setting for "the family", as Franchin calls the designers, jurors and journalists she brings together here.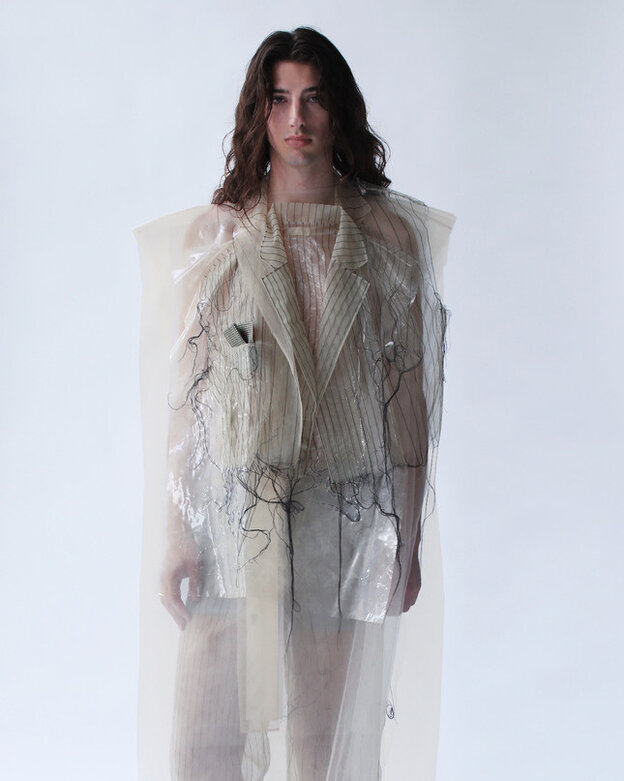 You don't know whether to recognize coquetry or understatement in this, because to this one family after all, they belong to the big names. This year, Demna Gvasalia, once a finalist in Trieste himself, was part of the top-class jury. There is hardly a bigger star in the industry right now than the streetwear revolutionary and founder of the label Vetements, who has been creative director of Balenciaga since 2015.
Many believe that he brought Balenciaga out of obscurity and into the most interesting and influential luxury brand of the moment. The intellectual ugly style is his thing. Demna, as he's called himself lately, brought his husband, the musician Loik Gomez aka BFRND, to Trieste. Gomez's style was somewhere between gaming sci-fi and neo-gothic, while Demna was decidedly underdressed in an Adidas baseball cap.
La family
Raf Simons, Viktor & Rolf and the performance artist Marina Abramović have also brought Franchin to the juries in the past; former finalists are now influential minds at Issey Miyake, Missoni, Kenzo, Louis Vuitton and elsewhere.
The list of prominent names could go on for a long time, but it is particularly interesting because you meet here between hotels, shows and coffee houses in a radius of less than a thousand meters, openly and in a good mood for three days. On the Piazza Unità you hang out together in the Caffè degli Specchi, and it makes no difference whether someone is in charge of the runs at Missoni, director of the Vogue Italy or just a Croatian blogger.
On the other hand, many a literary event is a fatigant hierarchical misanthropic event of whiners in ill-fitting suits and little gray suits. Once in a while.
Contemporary issues translated into fashion
What the young design graduates presented was sensational. First-class designs whose storytelling was supported by intoxicating to disturbing video art. Each collection is an impressively sensual-intellectual exploration of the present.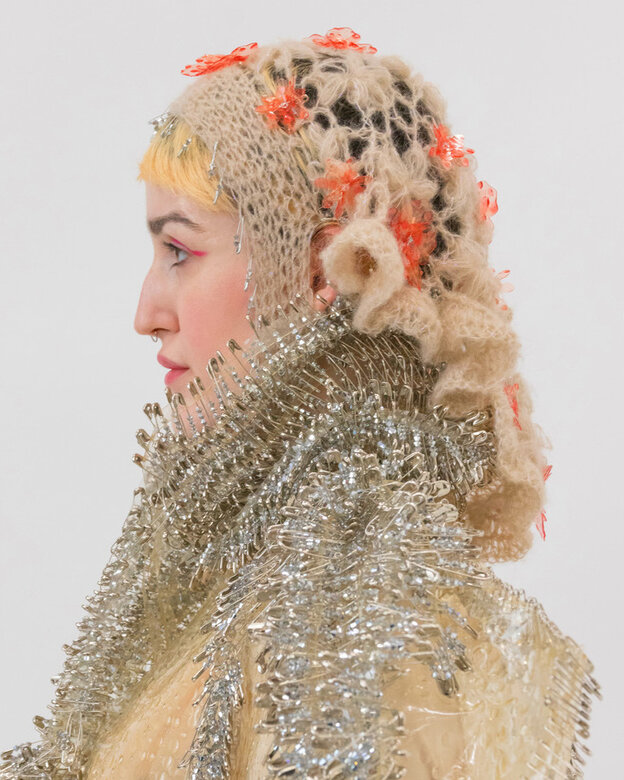 An aesthetic approach to questions such as: What do pleated folds tell us about the unspeakable in authoritarian states, how can desire thwart the binary or how does Covid change the public and the private, and can fashion represent family?
The Finn Hanna-Lotta Hanhela showed a collection that emanated from her grandmother, who had Alzheimer's disease: What happens when memories begin to fade? Translated into her designs, this means: workmanship becomes fragile, silhouettes become sculptural, mistakes become precise.
Also a big favorite and awarded the ITS Special Mention by the Vogue Italy: the Austrian Eva Heugenhauser. She dealt with the value of immaterial labor and the theory of value. Her answer to the relationship between time and value: a biomaterial made from glycerine gelatine - "The Disappearing Suit".
Ancient resources for a catastrophic future
The Cypriot won the ITS Academy Award, endowed with 15,000 euros Charlie Constantinou, a graduate of London's Central Saint Martins College, with a collection for which he researched among the Inuit in Alaska and Canada. The result is sportswear-oriented, brutalist-looking functional clothing made from Inuit resources such as the intestines of a seal.
Materials used for hundreds of years are used here, but the stretchy designs with knitted accessories, puffy waistcoats, lots of laces and zippers look future-proof. After a disastrous future.
Inevitably, Walter Benjamin comes to mind. How was that? Fashion has an anticipatory character, he wrote in "Passagenwerk". Fashion is in far more constant, far more precise contact with things to come. Those who know how to read them even know in advance about new codes of law, wars and revolutions.
A thought that you want to push away again.