World Cup 2022 Qatar: Who shows Croatia against Brazil in live stream and TV?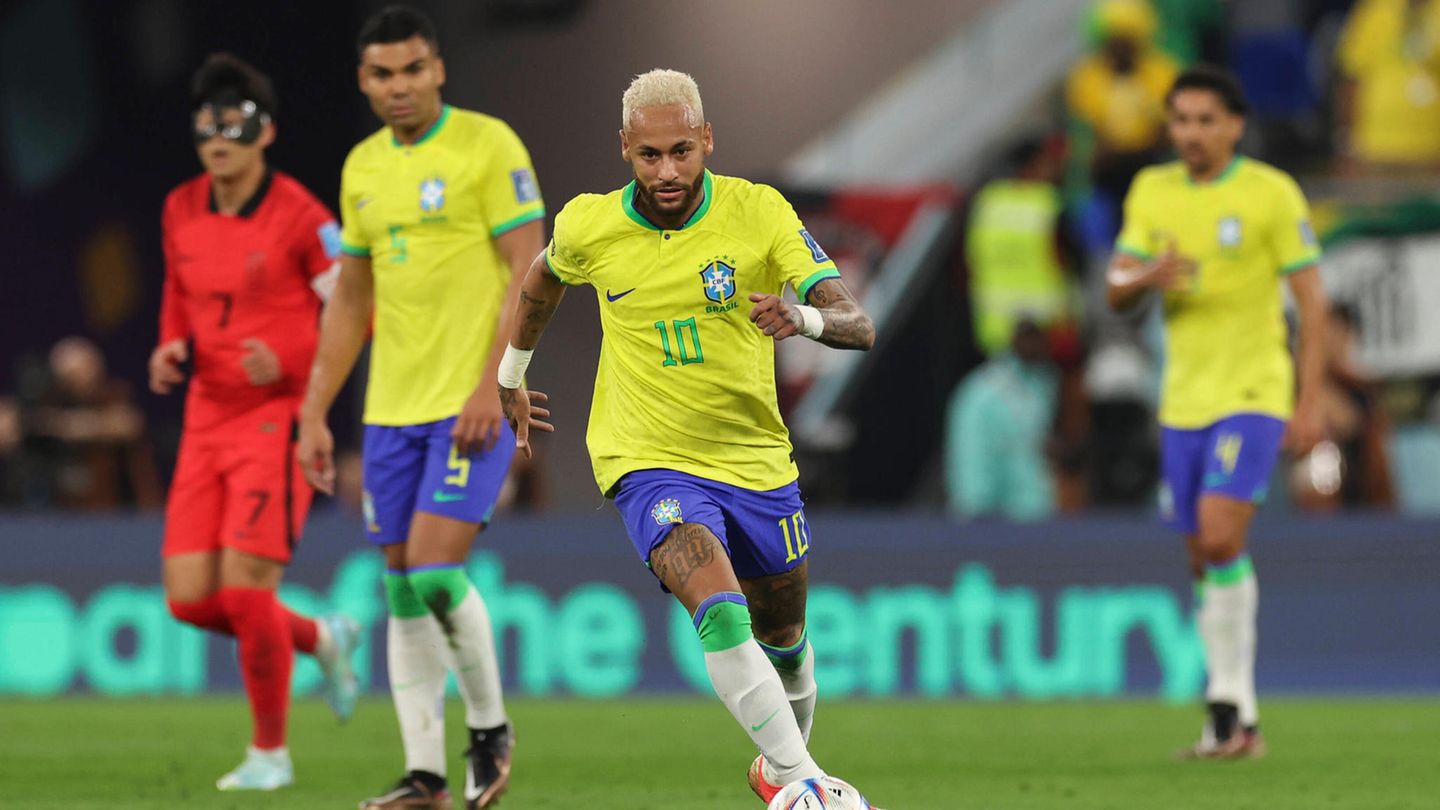 Soccer World Cup in Qatar
Who shows Croatia vs Brazil in live stream and TV?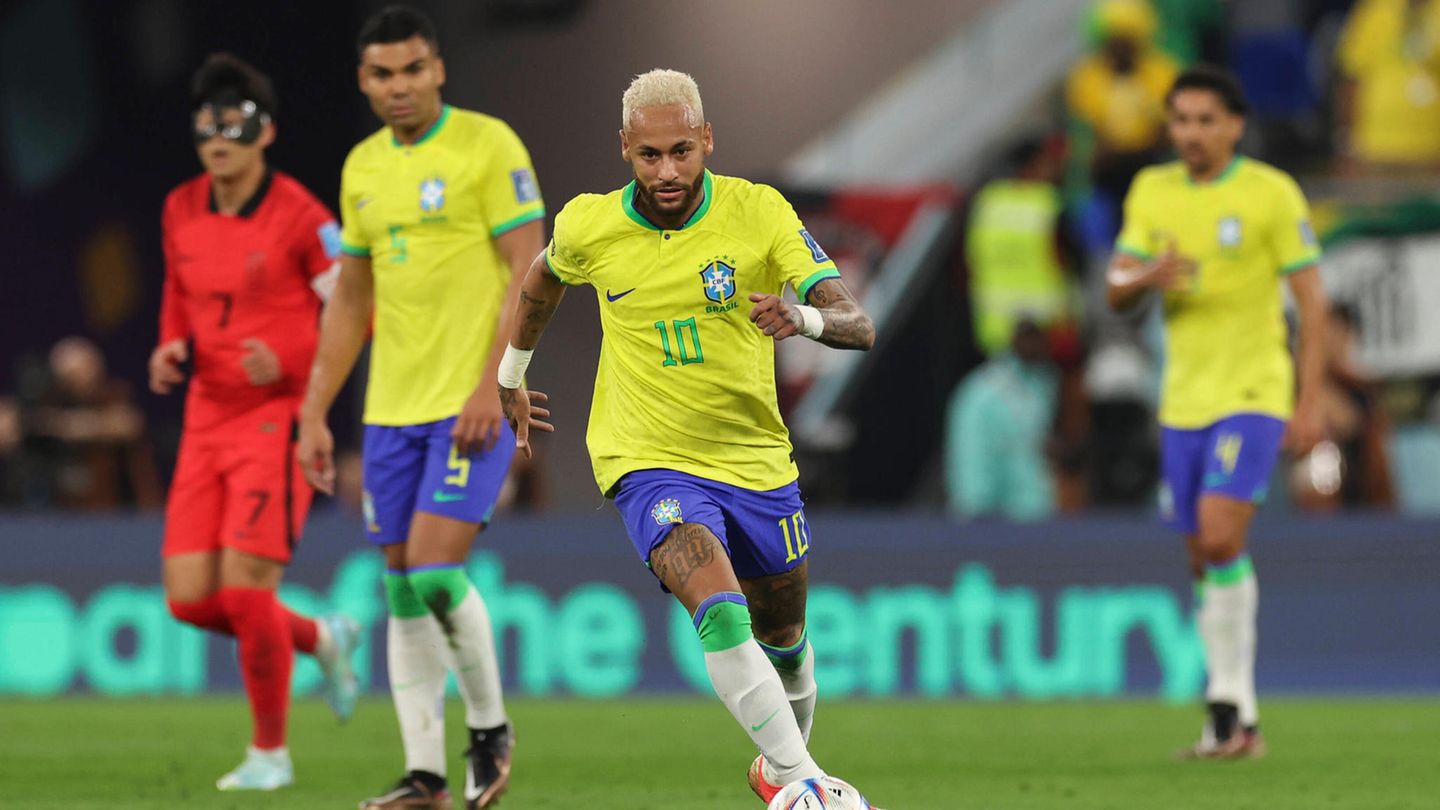 Croatia will play Brazil at the 2022 World Cup on Friday from 4 p.m. Where will the quarterfinals be broadcast? We have collected all the information for you and are providing a live ticker.
The Soccer World Cup Qatar is also a very special one for ARD, ZDF and Telekom. Not only because of the unusual time in autumn, but above all because of the difficult and controversial host. In addition to sports, the broadcasters will also be dedicating themselves to topics such as human rights and sustainability at the tournament from November 20th to December 18th. The most important questions and answers at a glance
Who is showing the 2022 World Cup?

The first and the second broadcast 48 games. The party Croatia against Brazil will be shown exclusively on "MagentaTV" on Friday, December 9, 2022 from 4 p.m.
the telecom offers 16 games on an exclusive basis. Some games in the round of 16 and quarterfinals as well as the game for third place will also be broadcast exclusively on "Magenta TV".
Why is Telekom allowed to transmit?

Reason is a complicated deal. In October 2019, the Bonn-based company surprisingly secured the complete media rights for the EM 2024 in Germany from the European football union Uefa – and then another contract with ARD and ZDF closed. Telekom shared the EM rights with ARD/ZDF in an extensive contract and in return received broadcasting licenses for all matches of the EM last year and all games of the World Cup this year.
How much does that cost the fan?

If you are not already one of the four million MagentaTV customers, you have to pay. The offer can be booked over the Internet, which, according to Telekom, costs 10 euros per month in the cheapest version.
How are ARD, ZDF and Telekom positioned?

As was the case recently with the pan-European Football Championship, the joint location of the public broadcasters is also in Germany for this World Cup. They share a studio at the ZDF location in Mainz. This is where most of the teams responsible for World Cup reporting sit ARD and ZDF. Telekom will report from Ismaning with its MagentaTV team and will have the studio there.
Who is commenting?

Christina Graf will be the first woman to comment on ARD men's World Cup games. The first team also includes Florian Naß, Gerd Gottlob and Tom Bartels, who will be at the microphone during the final. At ZDF are Oliver Schmidt, Martin Schneider, Claudia Neumann and Bela Rethy working as a live reporter. Réthy bids farewell in Qatar and then retires.
Telekom has the most games and the most commentators: Wolff Fuss, Marco Hagemann, Jan Platte, Jonas Friedrich, Markus Höhner, Christina Rann, Christian Strassburger, Benni Zander and Alexander Klich.
Who moderates?

Alexander Bommes is the moderator for the ARD broadcasts and reports from Mainz. Julia Scharf moderates the early games on the first four days of ARD broadcasting. Jessy Wellmer leads through the program "Sportschau Thema", which will be broadcast four times during the World Cup. Unlike at the European Championships, Esther Sedlazcek will moderate in the stadium alongside Bastian Schweinsteiger instead of Wellmer. At ZDF, Jochen Breyer and Katrin Müller-Hohenstein share the moderation in Mainz. Sven Voss moderates from the quarters of the German national team for ZDF, Lea Wagner for ARD.
Telekom has once again bought in Johannes B. Kerner, who otherwise works for ZDF, for moderation and who works together with Michael Ballack as an expert. The moderation team also includes Anett Sattler, Sascha Bandermann and Anna Kraft. Anna Sara Lange is a field reporter, Thomas Wagner is in the camp with the DFB team.
Which experts are in action?

In addition to world champion Schweinsteiger, Olympic champion Almuth Schult, Thomas Hitzlsperger and Schweinsteiger's world champion colleague Sami Khedira analyze the games for ARD from Mainz. Ex-pro Thomas Broich takes care of the early games. ZDF also relies on world-class expertise in Mainz and has Christoph Kramer and Per Mertesacker with them again. There is also the women's national coach Martina Voss-Tecklenburg. Ex-national player Sandro Wagner was hired as co-commentator. Former FIFA referee Manuel Graefe looks at controversial decisions.
In addition to Ballack, Telekom offers ex-national player Tabea Kemme, Hertha BSC sports director Fredi Bobic, ex-Bayern star Javier Martinez, Lars Stindl from Gladbach, former Bayern player Martin Demichelis and Rio world champion Toni Kroos. DFB referee Patrick Ittrich is responsible for law and rules on the pitch.
Overview: Which channel shows which game?

9th of December:
4:00 p.m.: Quarterfinals – Croatia vs. Brazil – exclusively on Magenta TV
8 p.m.: Quarterfinals – Niederlange vs. Argentina – live on ARD and Magenta TV
10th of December:
4 p.m.: Quarterfinals – Morocco vs. Portugal – live on ZDF, on zdf.de and on Magenta TV
8 p.m.: Quarterfinals – England vs. France – live on ZDF, on zdf.de and on Magenta TV
Live Center: All World Cup games in the ticker, all results
World Cup 2022
Dog whisperers and rampaging sheikhs: curious moments in World Cup history
How do the broadcasters deal with topics outside of sport?

The fact that Qatar is no ordinary World Cup host and that the world football association Fifa plays a controversial role is reflected in the programs of ARD and ZDF. Both broadcasters are represented in the emirate during the World Cup by several correspondents who are familiar with the region. There are also several programs in the program and in the media libraries that deal intensively with Qatar and FIFA.
tis / Michael Rossmann and Claas Hennig
DPA