Winter fragrance trends 2022: Spicy creations for him and her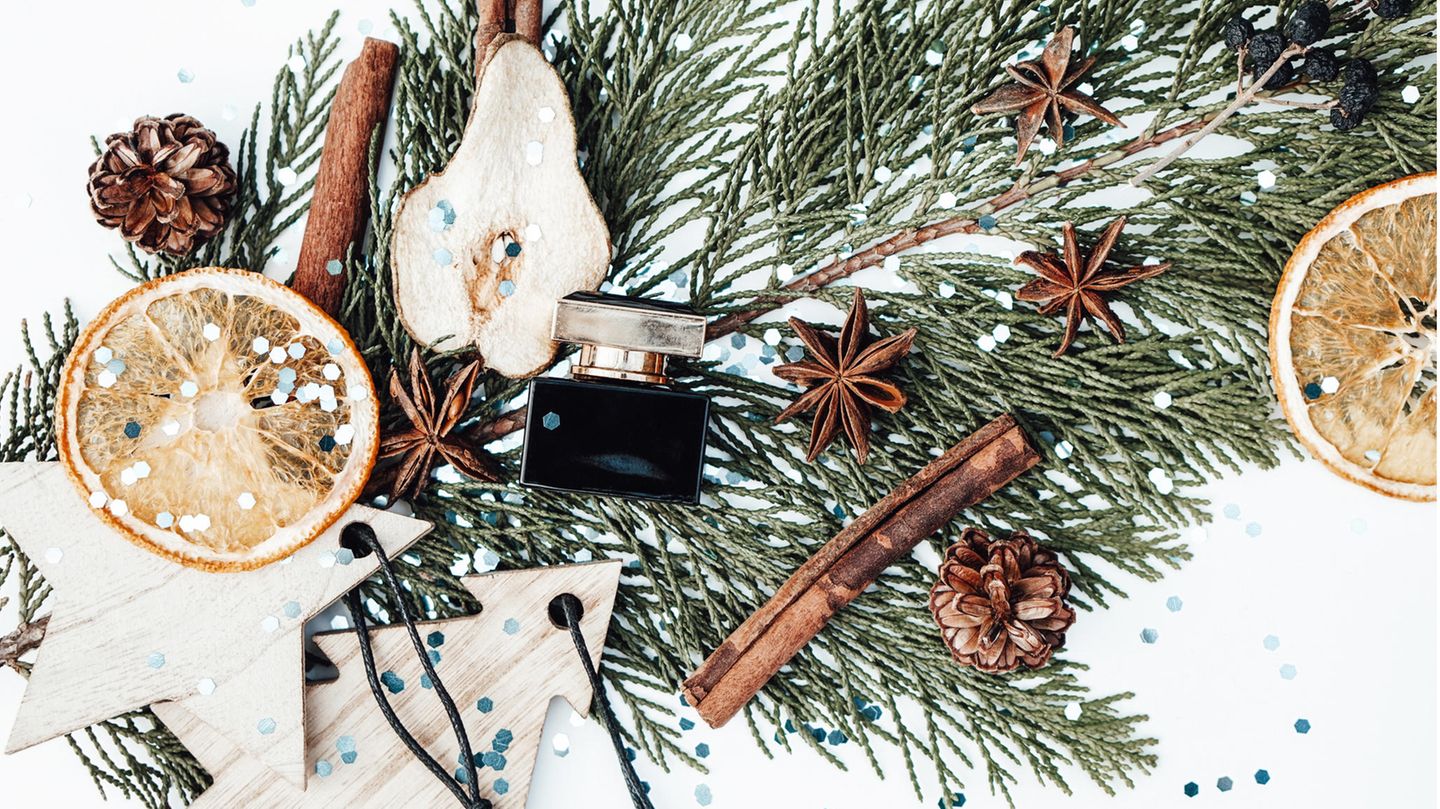 Spicy note
Winter fragrances for him and her: These creations are suitable for cold days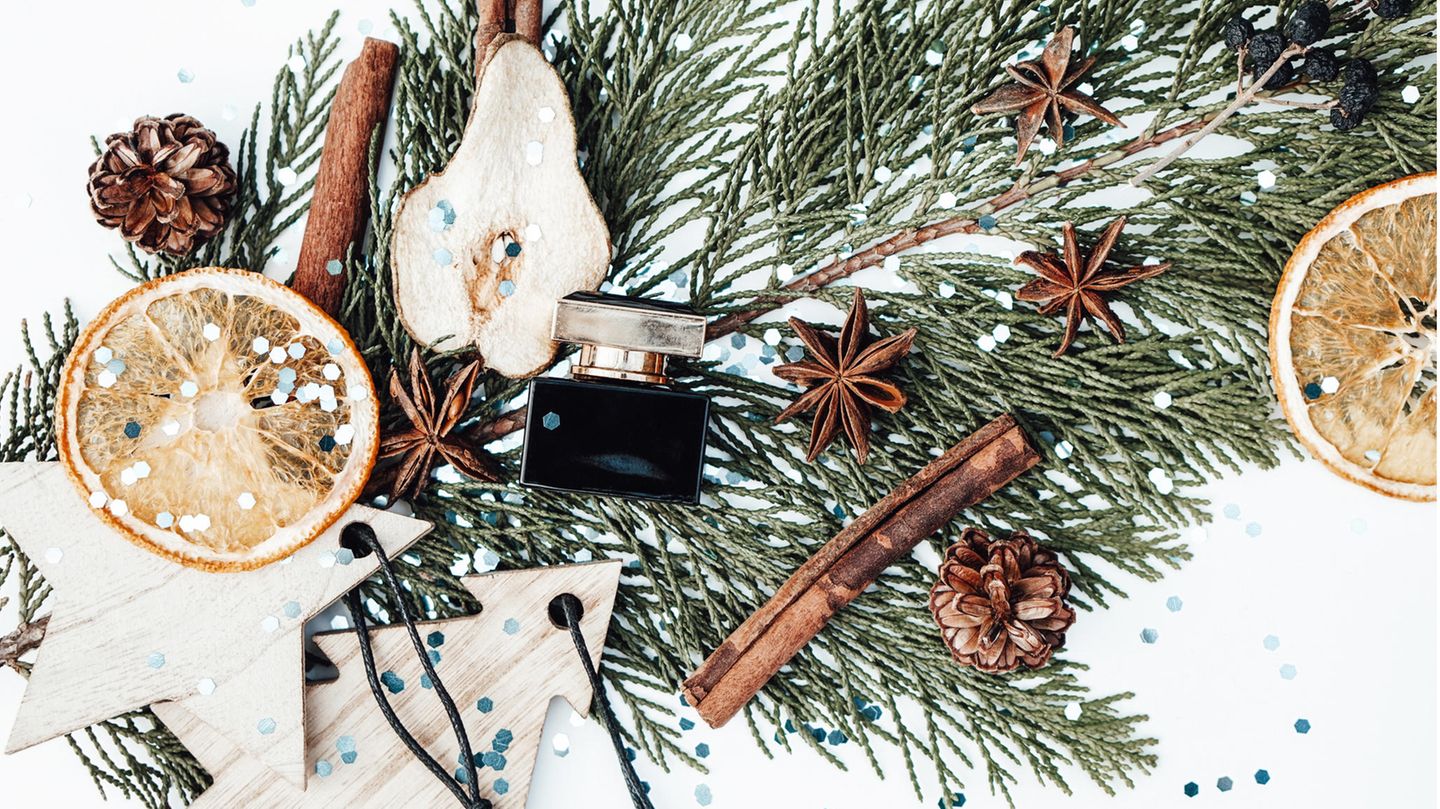 Just as there is a suitable scent for every occasion, so perfumes are suitable for different seasons: In the cold months, heavy and sensual creations are preferred to light and fresh nuances. We introduce you to ten winter fragrances.
Strong spice notes (such as cinnamon and cloves, sandalwood and vanilla) are very popular in the winter months – in the truest sense of the word. This is not only due to the season itself, but also to the cold temperatures: These ensure that a fragrance cannot develop as intensively as on a warm summer day. It makes all the more sense to use a strong fragrance in winter that stays on the body longer. Below you will find five different winter fragrances for women and men that are trendy.
Winter fragrances for women: 5 popular perfumes

1. "Trésor" by Lancôme

Sophia Grojsman created the women's fragrance in 1990 – since then "Safe" to the absolute perennial favourites. While the heart note is made up of heliotrope, iris, rose and violet, the base note consists of amber, sandalwood and vanilla. The top note of apricot, bergamot and peach rounds off the perfume.
2. "The Scent" by Hugo Boss

The oriental scented eau de toilette by Hugo Boss impresses with its sensual notes of musk (base), osmanthus blossom (heart) and bergamot (head). you lend"The Scent" a strong character – for this reason, women like to wear the feminine fragrance in winter, as it stays on the skin for a long time.
3. "J'adore" by Dior

An equally popular winter fragrance for women is the Eau de Parfum "J'adore": Its floral bouquet is composed of a fruity ylang-ylang essence, the sparkling Damask rose (with Turkish roots), a jasmine grandiflorum from Grasse, jasmine sambac and tuberose (from India).
4. "Libre" by Yves Saint Laurent

With its elegant character, "Libre" the balancing act between feminine and masculine ingredients: the base note contains vanilla, tonka bean and amber – the heart note orange blossom, jasmine and orchid. The fragrance is completed by the top notes tangerine, lavender and bergamot.
5. "Le Parfum" by Elie Saab

The Lebanese fashion designer created with "Le perfume" his first own women's fragrance. The bouquet is also made up of floral ingredients such as rose blossoms, honey and cedar wood (head). Jasmine and patchouli form the heart note with a strong character, while orange blossoms predominate in the base note.
Winter fragrances for men: 5 popular perfumes

1. "Obsession" by Calvin Klein

We start this series with a classic: "obsession" was created in 1985 and has enjoyed great popularity ever since. The sensual winter fragrance is composed of sandalwood, musk, vetiver, amber, patchouli, lemon mint, bergamot, lavender, coriander, myrrh, sage and nutmeg.
2. "Code Homme Profumo" by Giorgio Armani

A masculine winter fragrance comes from the House of Armani: "Code Homme Profumo" consists of ingredients with a strong character: Tonka bean, tobacco accents and a wood/amber chord form the base notes, the top note consists of green mandarins, green apple and cardamom. The heart note is rounded off with lavender, nutmeg and orange blossom.
3. "Homme Intense" by Dior

According to the manufacturer, the oriental fragrance impresses with its musky yet fruity note. "Homme Intense" is not called that without reason: The Eau de Parfum should last a particularly long time, which also explains the distinctive character of the winter fragrance. It contains ingredients such as iris and cedar wood.
4. "L'Homme Ideal" by Guerlain

This fragrance from Guerlain is also well suited for cold winter days: vanilla tincture, tonka bean and leather as base notes, bergamot and almond as top notes and various spices, Bulgarian rose and incense as heart notes – all these strong ingredients are hidden in "L'Homme Ideal".
5. "The Scent Absolute" by Calvin Klein

The taillight of this winter series is another exotic fragrance by perfumer Bruno Jovanovic: "The Scent AbsoluteIn addition to its typical ginger note (head), it also contains maninka fruits and mondia root (heart). The base note of vetiver provides a smoky accent, which should not be too dominant.
Source: Flaconi
You might also be interested in:

This article contains so-called affiliate links. There is more information here.
branch