Will Smith and his Oscar slap: Hollywood's hypocritical side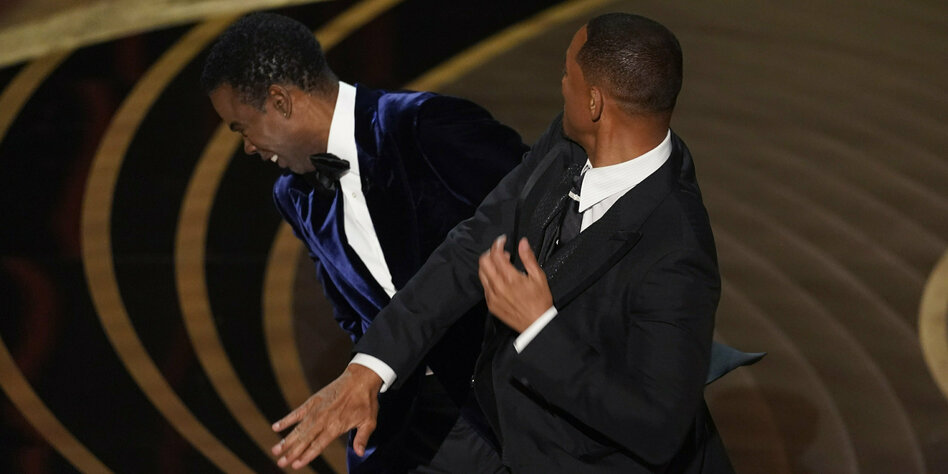 Will Smith's Oscar slap reverberates and criticism of his behavior is justified. But the reactions bear no relation to the act itself.
If you believed that Slap story about Will Smith and Chris Rock would come to an end quickly, then I have to disappoint you – it is still an issue. We remember: At the Oscars on March 27, Smith slapped presenter Rock on stage after he made a joke about Smith's wife Jada Pinkett Smith and her hair loss had made.
What followed the incident was a media storm that has not abated to this day. Everyone felt compelled to voice their opinions, from Boris Johnson to Joyce Carol Oates. Director Judd Apatow capped it off with a (now-deleted) tweet saying Smith could have "killed" Rock.
It is currently being discussed whether AppleTV+ should bring the film "Emancipation" with Smith in the leading role, who is actually considered an Oscar nominee, to the cinema – or whether Smith has become so persona non grata that this would not be a good PR strategy.
Criticism of Smith's behavior is justified in objecting to his display of toxic masculinity. However, the reactions are out of proportion to the act itself. Many white commentators have failed to notice that alopecia (hair loss) affects black women in particular. But Rock knew that, after all he is the narrator and co-producer of the documentary Good Hair (2009), which deals with the same subject.
This is about more
Accordingly, it was mainly "Black Twitter" where people showed understanding for Smith's knee-jerk reaction. The fact that he can't attend an Oscar for ten years is an even worse joke than Rock's. It shows the double standards of the Academy, which has experienced quite controversial moments in the past – without drawing direct consequences.
For example, when Roman Polanski, who was not allowed to enter the USA because of a rape procedure, was awarded best director in 2002.
Or as John Wayne in 1973 during the Speech of the Native American affairs Littlefeather had to be held in order not to storm the stage. At the time, Littlefeather rejected Marlon Brando's "The Godfather" award, which he justified with Hollywood's treatment of Native Americans. The Academy only apologized to the Smith Rock controversy this summer now deceased Littlefeather (2 October).
Hollywood shows itself from its most hypocritical side. The discussion surrounding the release of "Emancipation" is just another incredible echo of Smith's slap in the face. It would probably be best for the film if its release were paused.
But there is more at stake here: Because you can hardly ignore the factor of racism, if you look at why Smith of all people is condemned so excessively as a black man in Hollywood, which is still very white.