Wild rumor: Barça also have Joshua Kimmich in mind when it comes to Busquet's successor
Wild rumor: Barça also have Joshua Kimmich in mind when it comes to Busquet's successor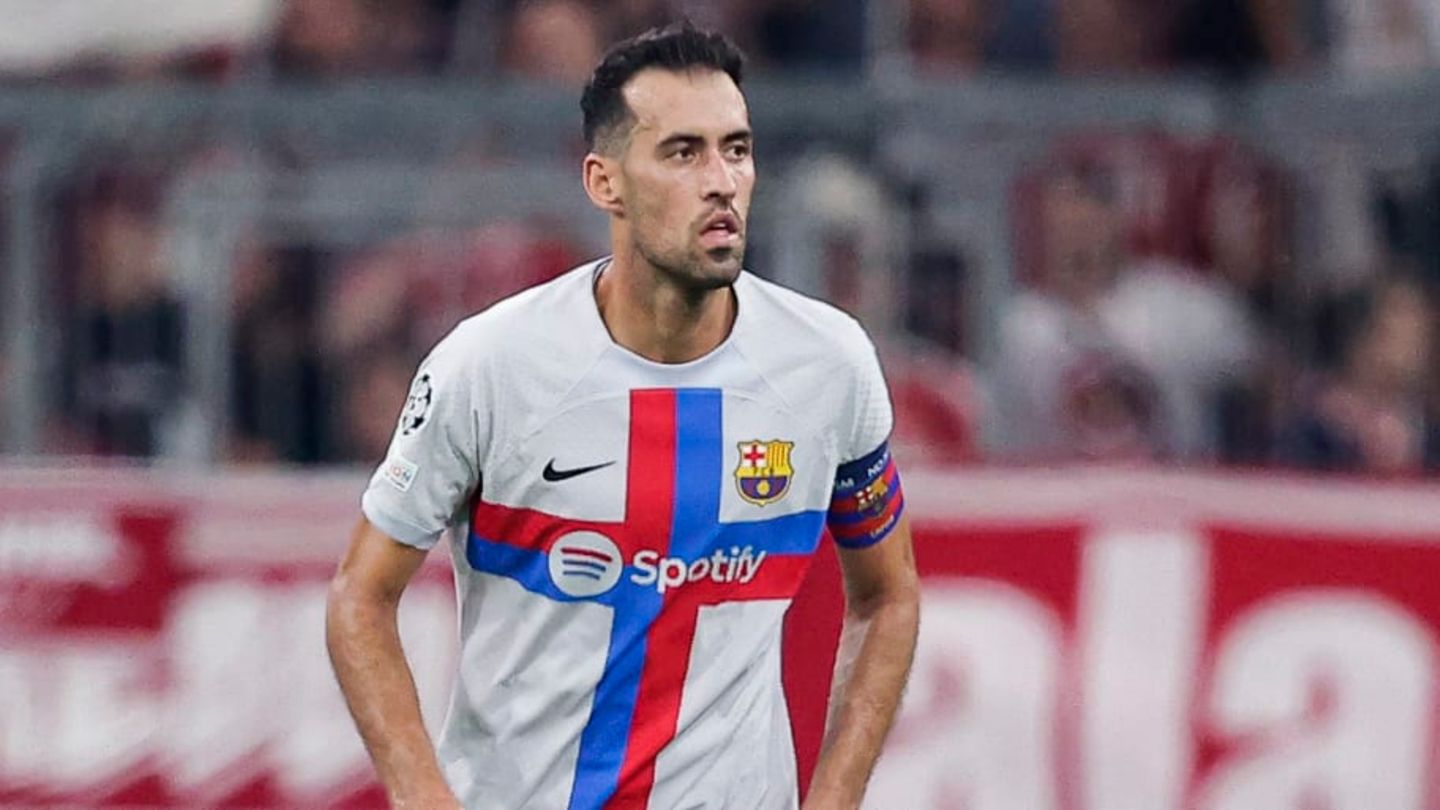 Sergio Busquets will not end his expiring contract with FC Barcelona: Kimmich, Rodri and Zubimendi are being discussed as successors.
Of the Barcelona FC currently has an oversupply of strong central midfielders in Sergio Busquets, Franck Kessié, Pedri, Gavi and Frenkie de Jong, which is why two big names regularly have to sit on the bench. Sergio Busquets will probably not act as a clock in front of the defense for long. The 34-year-old Spaniard wants to leave Barça at the end of the season and could switch to the MLS. Speculations about a successor are already picking up speed.
A great era will probably come to an end in Barcelona next summer. Sergio Busquets, who has been at the club for 17 years and made 685 appearances, appears set to start a new chapter. This will presumably be the case in the US, where he could kick for Inter Miami. Although the Catalans still have strong midfielders, they lack a clear pacesetter who can steer the game. Frenkie de Jong would most likely be in that role, however, Barca's relationship with the Dutchman is notoriously complicated.
Xavi favors Zubimendi

It is clear that Barcelona are already thinking about how to compensate for the departure of the midfield leader. An obvious choice would be Jorginho, who could move on a free transfer next summer. The Italian would be the right type of player, but his (note short) prime time is already behind him. Accordingly, Coach Xavi probably prefers a different solution. Desired player should only be 23 years old Martin Zubimendi be who currently kicks for Real Sociedad. The midfielder is still contracted until 2025 but is said to have a €60m release clause. Something could definitely be done about that.
Kimmich and Rodri also on Barca list

Noisy SportsHowever, the Catalans also have their feelers Joshua Kimmich stretched out. The Spanish newspaper is of the opinion that the pain limit in Munich should be around 80 million euros. However, the source might be wrong. Kimmich still has a contract until 2025 and is an absolute cornerstone of the team on and off the field. Getting the 27-year-old should be next to impossible for the Catalans. Even if you could sell Bayern the right Kimmich replacement with Frenkie de Jong, the Bayern bosses won't get involved.
Another candidate is said to be Man City star Rodri, who is also one of the best midfielders in the world and would probably be the best fit in terms of player type, as he is more likely to hold his position in the center than Joshua Kimmich. But getting Rodri should be just as impossible. The Spaniard has a contract until 2027 and is a cornerstone under Pep Guardiola. FC Barcelona cannot succeed in such a transfer miracle either.
All about Barca at 90min:

This article was originally published on 90min.com/de as Wild rumor: Barça also have Joshua Kimmich in mind when it comes to Busquet's successor released.
goal