Wiesn feeling with a beer dispenser: 3 models in comparison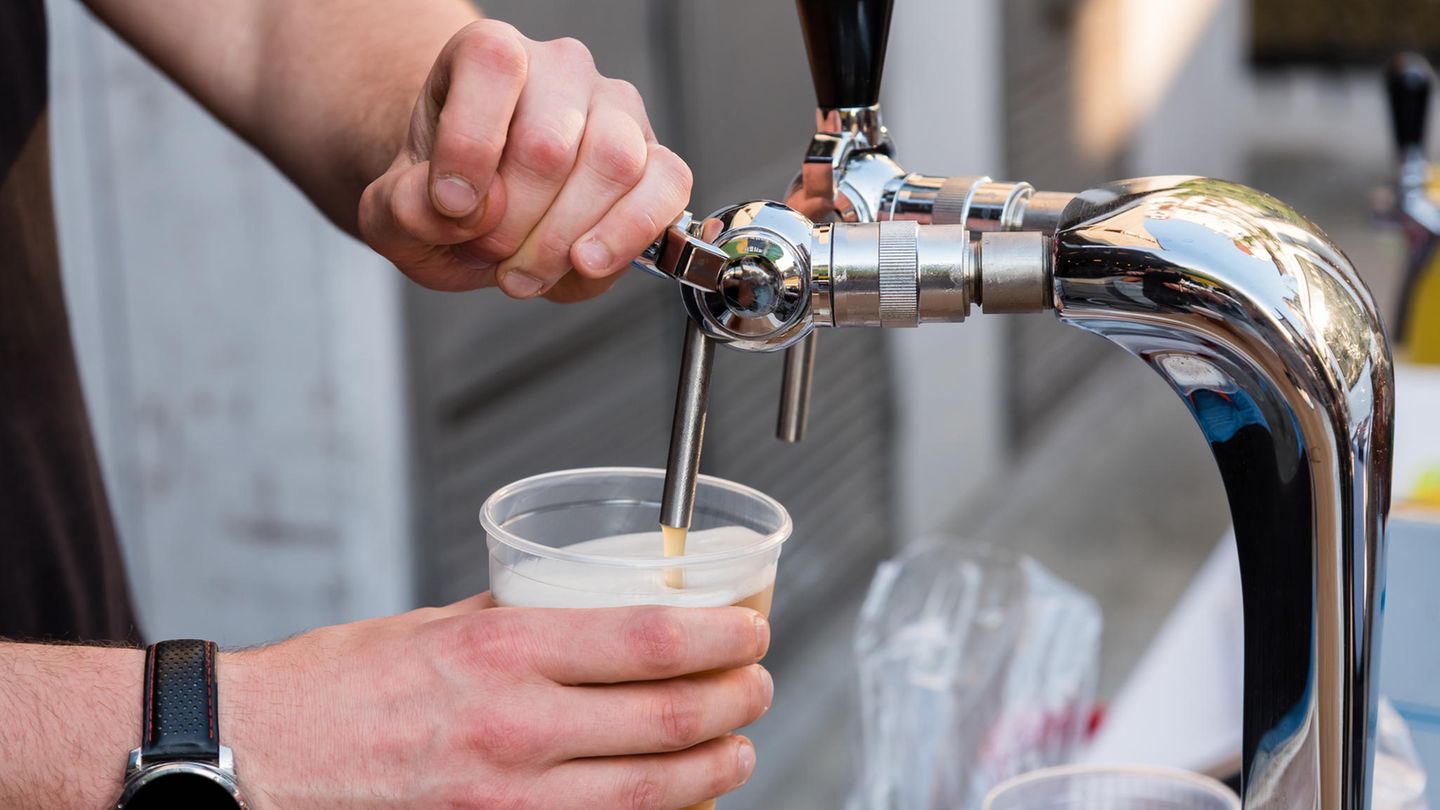 draft beer at home
For the Oktoberfest feeling at home: This is how you tap beer with your own beer dispenser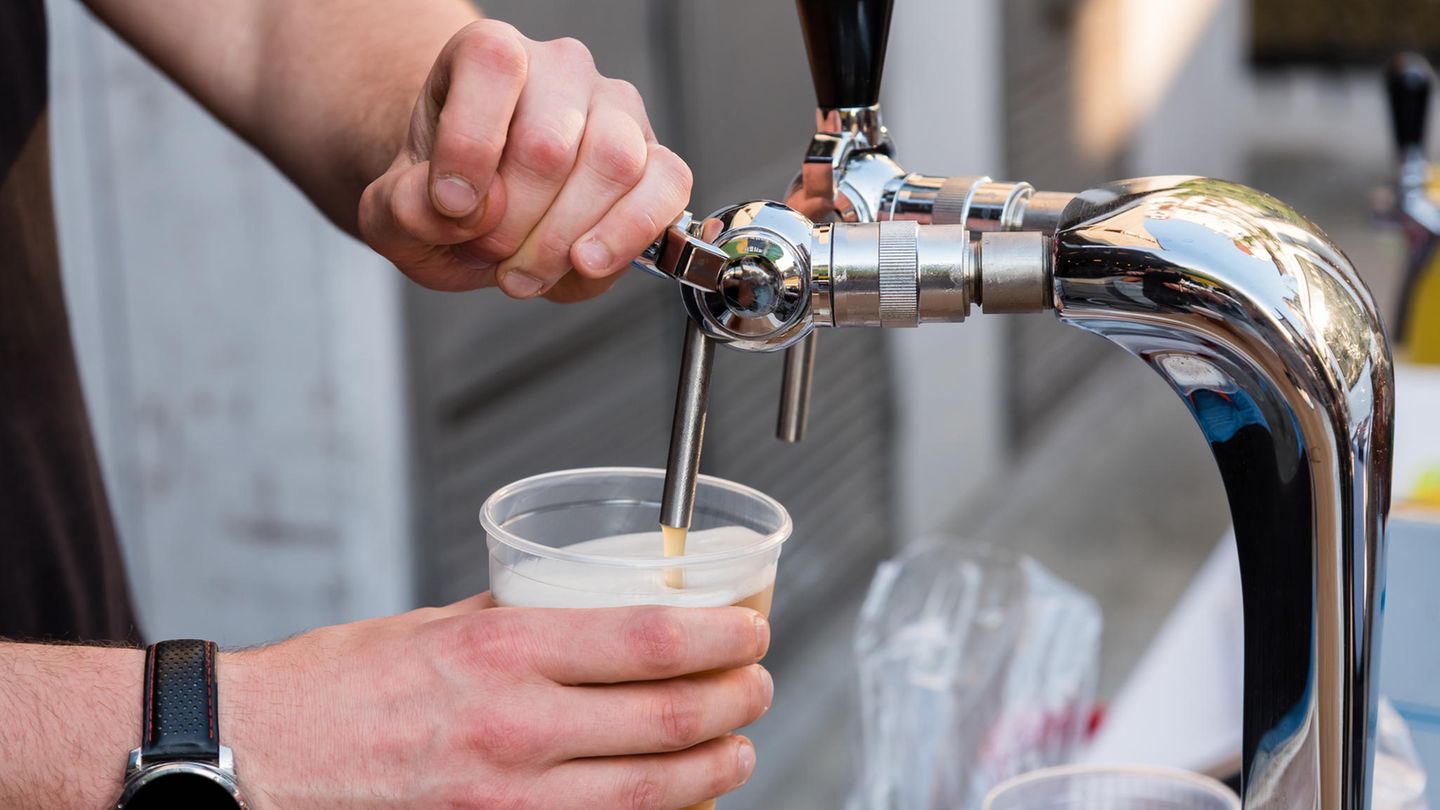 Cool, freshly tapped beer tastes good. Not only away at the Oktoberfest, but also at home. If you want to bring the enjoyment into your own four walls, you can rely on your own beer dispenser. Read here what you need to consider when making your selection.
The advantages of having your own beer tap are obvious: being able to enjoy fresh beer at home and being able to cater for larger groups. If you are planning a celebration soon or cannot make it to the Oktoberfest, you will be happy to have a beer dispenser with cooling and you will also save yourself having to carry crates. But what makes a good draft beer? A question that everyone who wants to buy their own beer dispenser should ask themselves. If you want to tap yourself, you should know how to do it properly. Worth knowing about beer tapping and various dispensing systems in comparison.
Buying a beer dispenser: you need to pay attention to this

Private individuals need a different beer dispenser than restaurateurs. It is important that you buy a system that will fit in your home. If the system is too big, it only bothers you. When purchasing a beer dispenser, you have the choice between wet and dry cooling. Both methods have the same effect, because the beer is cooled on the way from the beer keg to the tap. Wet cooling dispensers are equipped with a water tank and are ideal for tapping large quantities of beer in the shortest possible time. Dry cooling dispensers, on the other hand, are ready for use particularly quickly. As a rule, you can use the system after connecting it after a few minutes.
Beer dispenser with dry cooling

This beer dispenser has dry cooling and a maximum tapping capacity of 20 liters per hour. Thanks to its compact size, the system should be easy to transport. The system's dry cooling works by extracting the heat from an aluminum block. The beer is passed through the chilled aluminum block in a cooling hose, which gives it the desired temperature. Good to know: This mode of operation allows you to cool only as much as the chiller is capable of. Perfectly adequate for private use, also for parties with up to 50 guests. Important: In addition to the dispensing system, you also need the right keg closure for the keg and a carbon dioxide bottle for the pressure.
Facts at a glance
Dry cooling dispenser made of stainless steel
Tap capacity: 20 l/h
Stainless steel drip tray
ready to use in 2 to 4 minutes
Control range +2 to +10 degrees
267 watts of power
Weight 11kg
Important: After each use, the dispensing system must be cleaned. A garden hose is suitable for this, which flushes the inner hoses with pressure. You can let water flow through the detachable hose between the barrel and the system in the sink.
Beer dispenser with CO2 pressure cartridge system

This is suitable for all 5 liter beer kegs beer dispenser. The integrated thermoelectric beer cooler is suitable for temperatures of 2 - 12 degrees. Thanks to the CO2 gas cartridge pressure system, the beer should always have the right pressure for a stable head of foam. Note from the manufacturer: If you also want to tap Heineken kegs that do not require CO2 pressure, you can use the connection adapter supplied.
Facts at a glance
CO2 pressure cartridge system
suitable for 5 liter barrels
1 x drip tray, 3 x CO2 cartridges, 1 x Heineken adapter, 1 x cleaning cartridge
Weight 8kg
Cooling time: about 19-21 hours
6 selectable cooling temperatures: 2, 4, 6, 8, 10 and 12 degrees
Beer dispenser with wet cooling

Beer dispensers with wet cooling use water to lower the temperature. Before you can use the system, fill it with water that will be cooled down. Important: The water must be emptied for transport and changed regularly before use. Beer dispensers with wet cooling are ideal if you want to supply a large number of people with freshly tapped beer. For private celebrations, however, a beer pump with dry cooling is always sufficient. The models are cheaper.
This is how it is tapped properly

The basic requirement is a good beer. However, since taste buds are different, you should rely on your personal taste. No matter which beer you use, the temperature should be right and it has to be poured correctly. If you don't succeed, the beer tastes stale and the desired head of foam collapses. Make sure cool beer glasses ready before you start tenoning. The latter is used to get firm foam. If the glass is warm, the beer loses carbon dioxide and becomes stale.
Place the glass at an angle under the tap so the beer can run down the wall of the glass. In this way, it loses as little carbonic acid as possible. The tap of the tap should be fully open so that the beer can flow unhindered.
The glass should be at least half full, then set it down and let it sit for about a minute.
The beer is then tapped, the short waiting time is enough for the foam to build up stability. Important: The tap must not be immersed in the beer, otherwise air can be pushed in, which displaces the carbon dioxide.
You might also be interested in:

This article contains so-called affiliate links. There is more information here.
St