Western sanctions: Goods are becoming scarce in Russia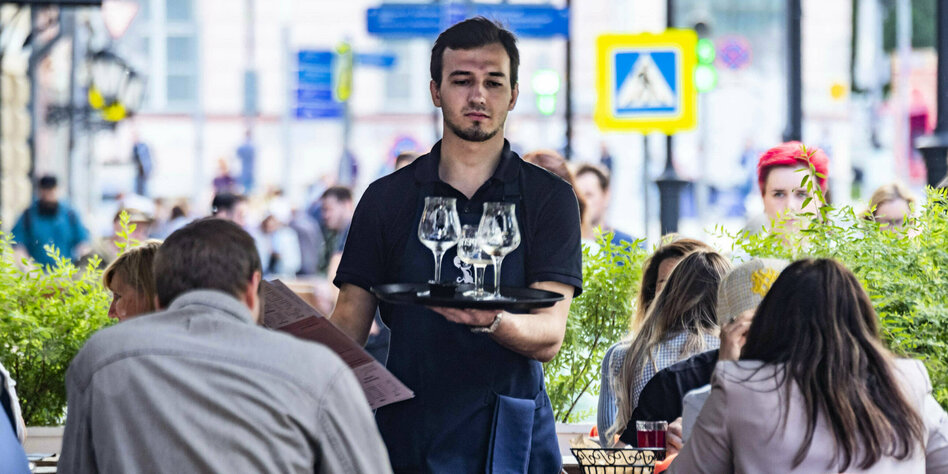 Many small and medium-sized companies in Russia face existential difficulties. State support measures are only partially effective.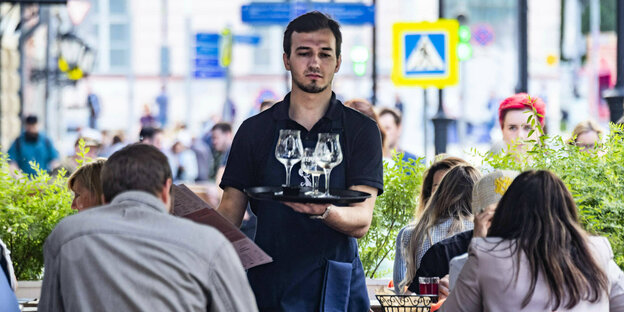 Prices are rising, smaller offices are rented and nothing is planned for the next six months. Practically all small companies have to take such measures to stay afloat. The Russian economy is still in a state of shock, although it is trying with all its might to adapt to the new reality.
Small and medium-sized businesses have already faced turmoil during the pandemic, but now there is a real break-in. Procurement costs have risen by 20 to 80 percent as a result of sanctions and shortages of goods.
Demand, on the other hand, has fallen and consequently less is being produced. Consumers wait and save. Advertising agencies, cafes and restaurants, beauty salons – everything that is not needed for daily needs is currently affected by this situation. Companies that still had state contracts with fixed prices up until March are suffering particularly badly. Just a few months after the sanctions come into effect business people have suffered colossal losses.
The taz believes in the right to information. So that as many people as possible can read about the effects of the war in Ukraine, she also publishes the texts of the "War and Peace" column in Russian. Here you can find the column in German.
The state has taken measures to support the economy, many of them already during the corona pandemic. In practice, however, not all have proven to be effective. For example, the low-interest loan programs for small businesses. The key interest rate of the Russian central bank rose to 20 percent in March. Back then, the banks stopped lending at all. It was difficult for them to judge whether the borrowers would remain solvent.
As interest rates fell, companies unable to pay salaries, rent and taxes began to apply for low-interest loans. But at the same time, for many of them, income did not increase, but on the contrary decreased. Therefore, the companies used the money not for investments but to pay their debts.
Another support measure is the installment break for entrepreneurs. However, in order to receive a deferred payment, a company must first prove to the creditor that it is affected by the crisis at all. But even if the bank then decides in its favour, the company risks being "blacklisted". The bank's logic sees it this way: Anyone who does not survive the crisis on their own is automatically a future risk customer.
The fate of many small and medium-sized enterprises now depends in large part on when the western sanctions packages against Russia will be lifted again and international logistics to be restored. Many entrepreneurs are now establishing trade routes through Kazakhstan and China, but this is more expensive and takes more time that entrepreneurs don't have. There is only hope that the world will come to an agreement.
From Russian Gaby Coldewey
The project is financed by the taz panther foundation.
He has an anthology with the diaries Publisher edition.fotoTAPETA released in September.