Weeks of truth: How does BVB catch the Reus failure? The options in the check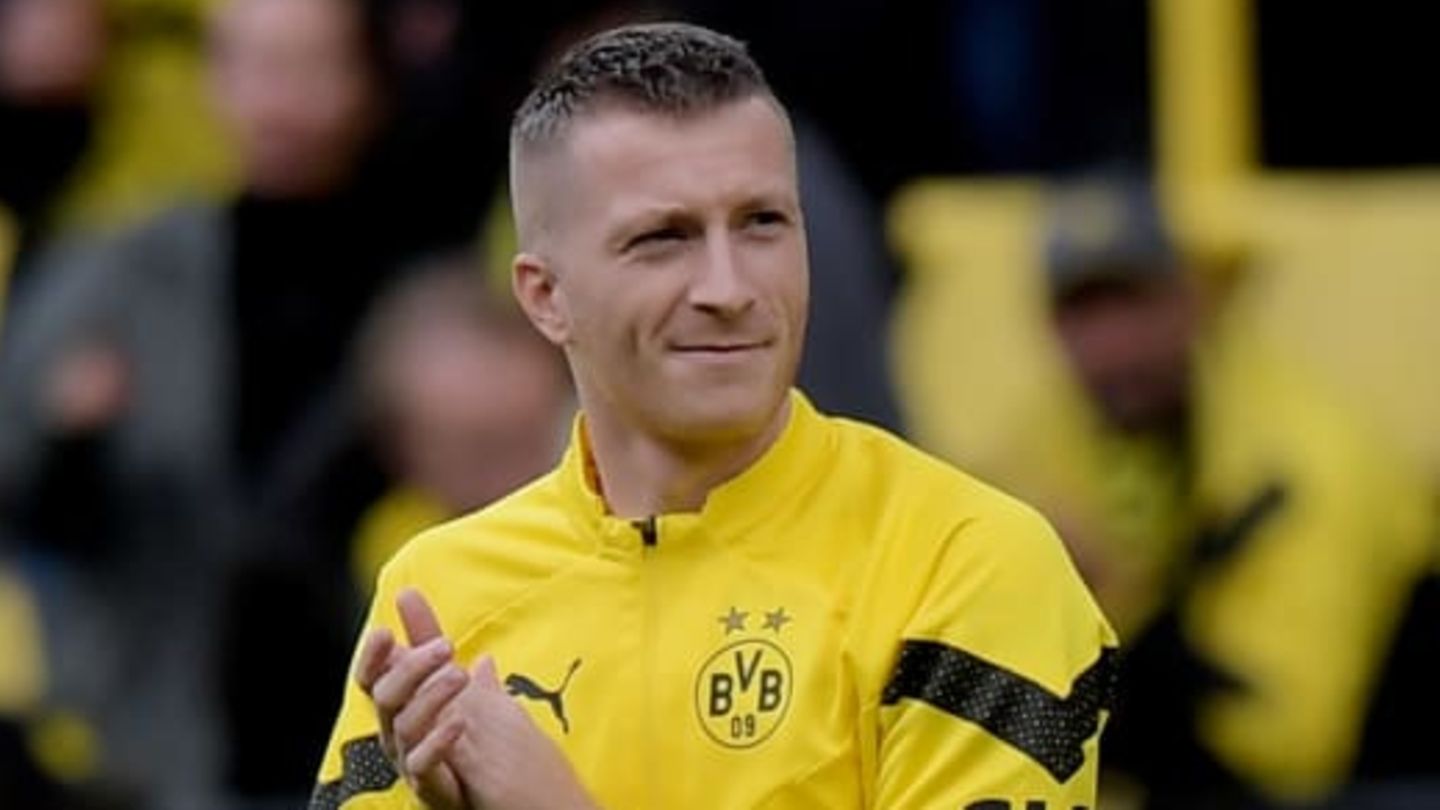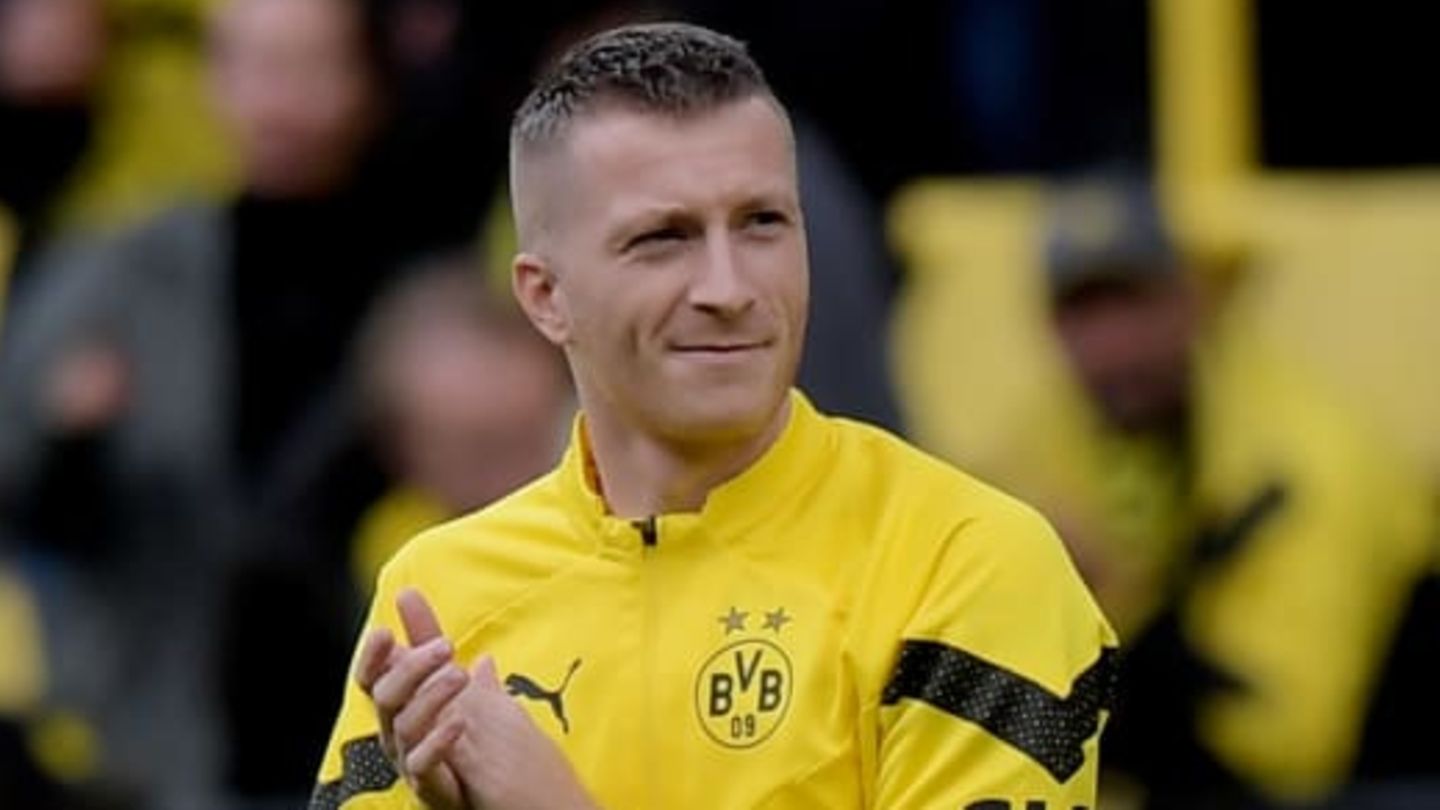 BVB has nine competitive games in October. The first must be contested without captain Marco Reus. How does coach Edin Terzic catch the failure? The options in the check.
The calendar at BVB is packed in October. Black and yellow have to tackle at least the first of the nine competitive games without Marco Reus. How does coach Edin Terzic deal with the captain's failure? The personal and system options in check.
After the international break, waiting for the BVB "Weeks of truth" – as they say when the schedule is packed and the opponents are prominent. In October alone, black and yellow are waiting for nine games. Borussia will have to play at least five of them without their captain.
Marco Reus injured his ankle in the derby and tore an outer ligament. However, he will probably be able to get back on board as early as mid-October. The comeback of the injury-plagued playmaker will not be rushed. His first appearance is probably on October 22nd, when BVB on the 11th Bundesliga match day VfB Stuttgart receives.
The BVB schedule in October

1.10. vs. 1. FC Cologne (A) – Bundesliga
5.10. vs. FC Sevilla (A) – Champions League
8.10. vs. FC Bayern (H) – Bundesliga
11.10. vs. FC Sevilla (H) – Champions League
16.10. vs. Union Berlin (A) – Bundesliga
19.10. vs. Hannover 96 (A) – DFB Cup
22.10. vs. VfB Stuttgart (H) – Bundesliga
25.10. vs. Man City (H) – Champions League
29.10. vs. Eintracht Frankfurt (A) – Bundesliga
For coaches Edin Terzic the question arises as to how he can and wants to replace his captain by then. The personnel situation in Dortmund is (once again) tense anyway. With Mo Dahoud, an important player in midfield will be out until the end of the year. Offensively, the long-term absences of Sebastien Haller and Jamie Bynoe-Gittens reduce the options.
With Reus, Terzic not only has to score seven points (in ten competitive games) substitute. Above all, he has to compensate for Reus' leading role on the offensive. In the previously practiced 4-2-3-1 system, the 33-year-old was the fixed point in the BVB game.
Will Terzic replace Reus 1 to 1?

The obvious solution would be to replace Reus one-for-one. Julian Brandt and Gio Reyna would be particularly suitable for this. The latter, however, came back stricken from the international break, even if the US association only spoke of a precautionary measure for the 19-year-old. Brandt had to leave the DFB team early because of the flu, but should be fit again.
You have to be very careful with Reyna given his history. Especially against Cologne on Saturday, the choice would probably fall on Brandt as the playmaker.
Good for Terzic: Adeyemi and Malen fit again

In view of the current personnel situation, it is of course extremely convenient for Terzic that both Karim Adeyemi and Donyell Malen are fit again. Both were able to work on their game fitness during the international break and should be an option for the starting XI again.
Both attackers give Terzic significantly more speed on the wing, which BVB had recently lost noticeably.
So there is a lot to suggest that the BVB coach will build on the familiar system at the start of the "Weeks of Truth" and start with Brandt as a direct Reus replacement.
Would a system change make sense without Reus?

4-3-3

A system change would also be possible. During his interim period as coach, Terzic mostly played in the 4-3-3 system. The absence of Dahoud is of course bitter for this plan. He could have played alongside Bellingham on the eight, while Salih Özcan could play on the six. A midfield of Can, Özcan and Bellingham would also be possible. However, Özcan's use against his former club is still very questionable.
Overall, it doesn't seem realistic that Terzic is changing his system in this direction.
4-4-2

Another option would be a dual-tip system. Adeyemi, Malen and Moukoko (who is also injured) could all be around Modeste. The center would be occupied by Bellingham and Özcan/Can, behind the double lead Brandt, Reyna and Hazard would be available as wingers, who would also like to get over the half lanes.
However, switching to a 4-4-2 seems even more unrealistic. Terzic seems to prefer to only work with a tip and wingers.
3-4-3

With the resurgent Mats Hummels and the two newcomers Niklas Süle and Nico Schlotterbeck, Terzic have three strong central defenders at their disposal. There was therefore repeated speculation about a chain of three. Raphael Guerreiro on the left could also benefit from this.
Up front, Terzic could continue to rely on Modeste in the center and two wingers. In the center, the Reus position would be eliminated and only two players would play.
However, past games have shown that this system is not a real option for Terzic at the moment. Many had expected this system change, especially at Manchester City, but Terzic stayed with the back four. Only when he brought on Schlotterbeck shortly before the end did three defenders play in the centre. Whether it was because they conceded two more goals and lost the game despite being in the lead is an open question at this point.
In any case, the appearance against the Skyblues showed that Terzic would like to permanently rely on a back four and will probably continue to do so without Reus.
Terzic has to rotate

No matter which system Terzic chooses in the coming weeks: A certain rotation will be urgently needed! On the defensive, the staff seems to be sufficient, Marius Wolf, for example, is a strong all-rounder for both sides of defense, in the middle there are two places available for the central defender trio.
Emre Can could now play more often in midfield. Dahoud is injured, Özcan ailing – and even long-distance runner Bellingham would do well to take a breather here and there.
The personnel situation in the offensive has also improved despite the Reus failure. With Adeyemi, Malen and Hazard you can rotate on the wing, Brandt and Reyna could share the Reus role. And right at the top, Youssoufa Moukoko should also make one or two starting eleven appearances in October.
Conclusion: Reus failure hurts – but can be caught

Finally, it should be noted that the captain's absence obviously hurts. Because of his individual class and his role in the team. BVB shouldn't have to do without him for too long. Until then, Terzic should remain in the usual 4-2-3-1 and hope that Reyna stays fit and Brandt catches many of his better days.
Finally, the first part of the "Weeks of Truth" is completed without Reus. And as is well known, the classic against Bayern awaits…
Everything about BVB at 90min:

This article was originally published on 90min.com/de as Weeks of truth: How does BVB catch the Reus failure? The options in the check released.
goal