Volodymyr Zelensky's popularity: President in plaster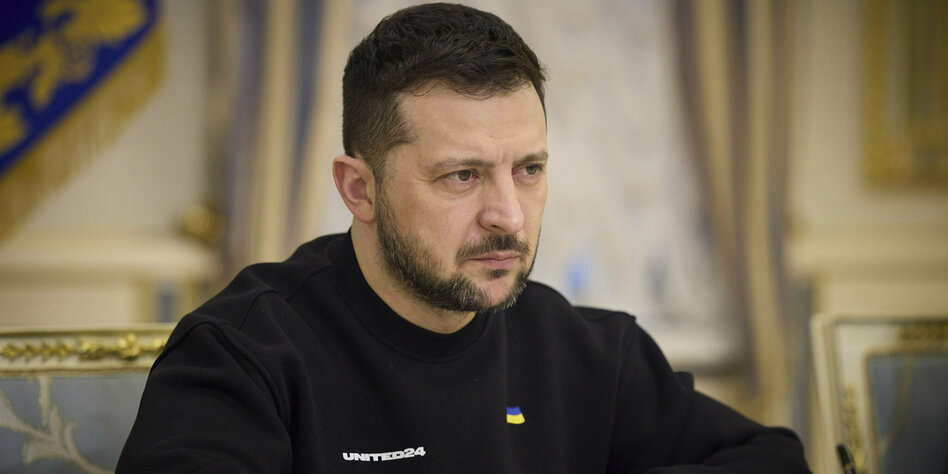 In Lviv, western Ukraine, traders are selling plaster busts of Zelensky. Residents are skeptical, foreign visitors are enthusiastic.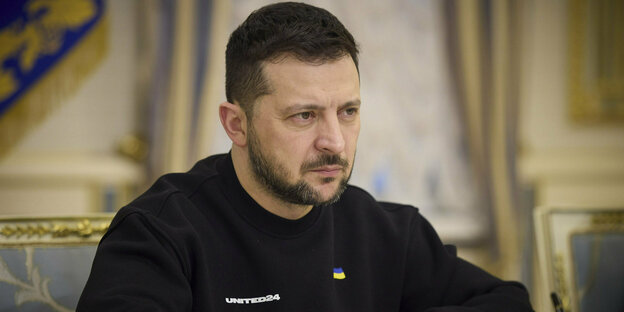 LWIW taz | Friday morning. It's raining in Lviv. The seller Volodymyr Kravetsky carefully wipes his goods with a paper napkin, which he offers for sale at the city art market "Vernissage". In particular, the busts of Ukrainian President Volodymyr Zelensky that he offers attract customers. These small plaster statuettes have been around for a few weeks now and are a hit at the market in the center of Lviv, the "capital" of western Ukraine.
The bust of the sixth President of Ukraine was given to seller Kravetski by volunteers from the central Ukrainian region of Cherkasy. A plaster Selenski costs 1,000 hryvnia (about 25 euros). All sales proceeds go to the volunteers who bring relief supplies for the troops in the direction of Bakhmut on a weekly basis.
Krawezki has already sold around 20 of the first delivery of plaster Selenskis. Especially to foreigners. The volunteers are bringing them to Lviv because they know that, despite the war, foreigners are still coming to the city. For many people around the world, the President of Ukraine is a particularly popular politician.
Ukrainians are divided on this issue: "I like our president very much, but a bust… it reminds me a bit of Soviet times, which I loathe. I would rather listen to the President himself. Remember how, right after his election, he asked no portrait photos of him in offices to hang," says market visitor Olesja Mukowos.
An international star
Another customer doesn't particularly like the bust because the plaster Zelensky resembles the Roman statesman Gaius Julius Caesar. "But that's great!" the salesman tries to convince him. "Our president – ​​like the warlike Romans – will win the war together with the Ukrainian people and after the victory this bust will become priceless".
In fact, "Zelensky memorabilia" are more popular in the world than in Ukraine itself. In the Czech Republic, pillows with the likeness of the Ukrainian president were sold. In Poland there was corresponding postage stamps. And on the US White House website, coins with a portrait of Zelensky were sold.
Earlier in February, Republican Congressman Joe Wilson, a senior member of the House Armed Services and Foreign Affairs Committee, even suggested putting a bust of Ukraine's president in the Capitol in Washington. His party colleagues had to remind him that congressmen "serve the United States, not Ukraine."
Andriy Pavlyshin, a historian from Lviv, explains that when it comes to statues or busts of public figures, one should distinguish between private initiative and coercion. If such busts had to be compulsorily placed in state or public institutions, that would be the practice of an authoritarian regime.
Busts like under Stalin
"Zelensky is a symbol of Ukraine. If people here voluntarily produce or sell such busts, I don't see anything bad about it. But one could also see an analogy with Putin, who has long stood for a regime that was first authoritarian and then totalitarian. In Russia, busts of Putin are a symbol of loyalty and personality cult, as it was under Stalin," explains Pavlyshyn.
The Lviv art market is now in peak sales period and a line has formed in front of the stall with Zelensky busts.
From Russian Gaby Coldewey