Vladimir Putin and his boy band – the show in Moscow in pictures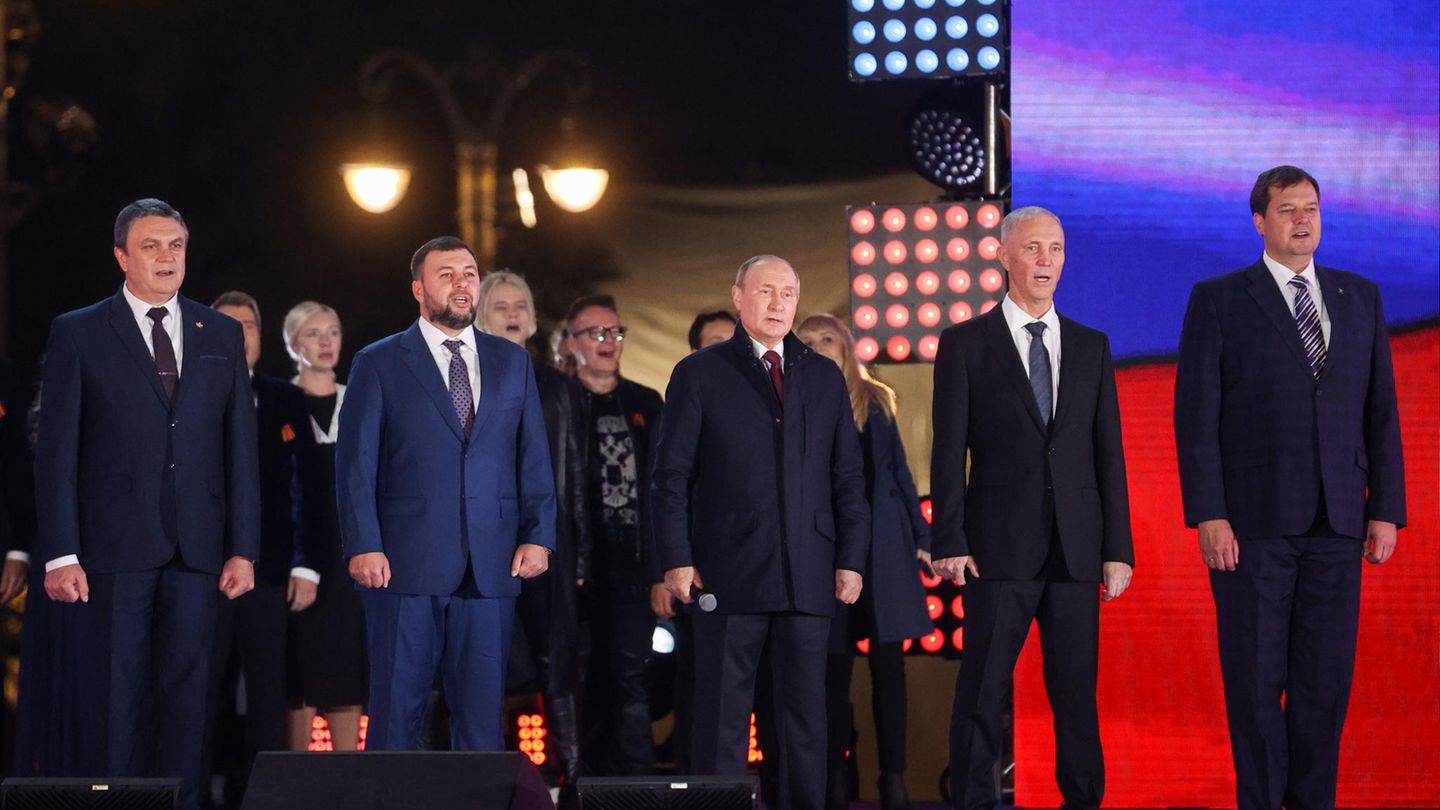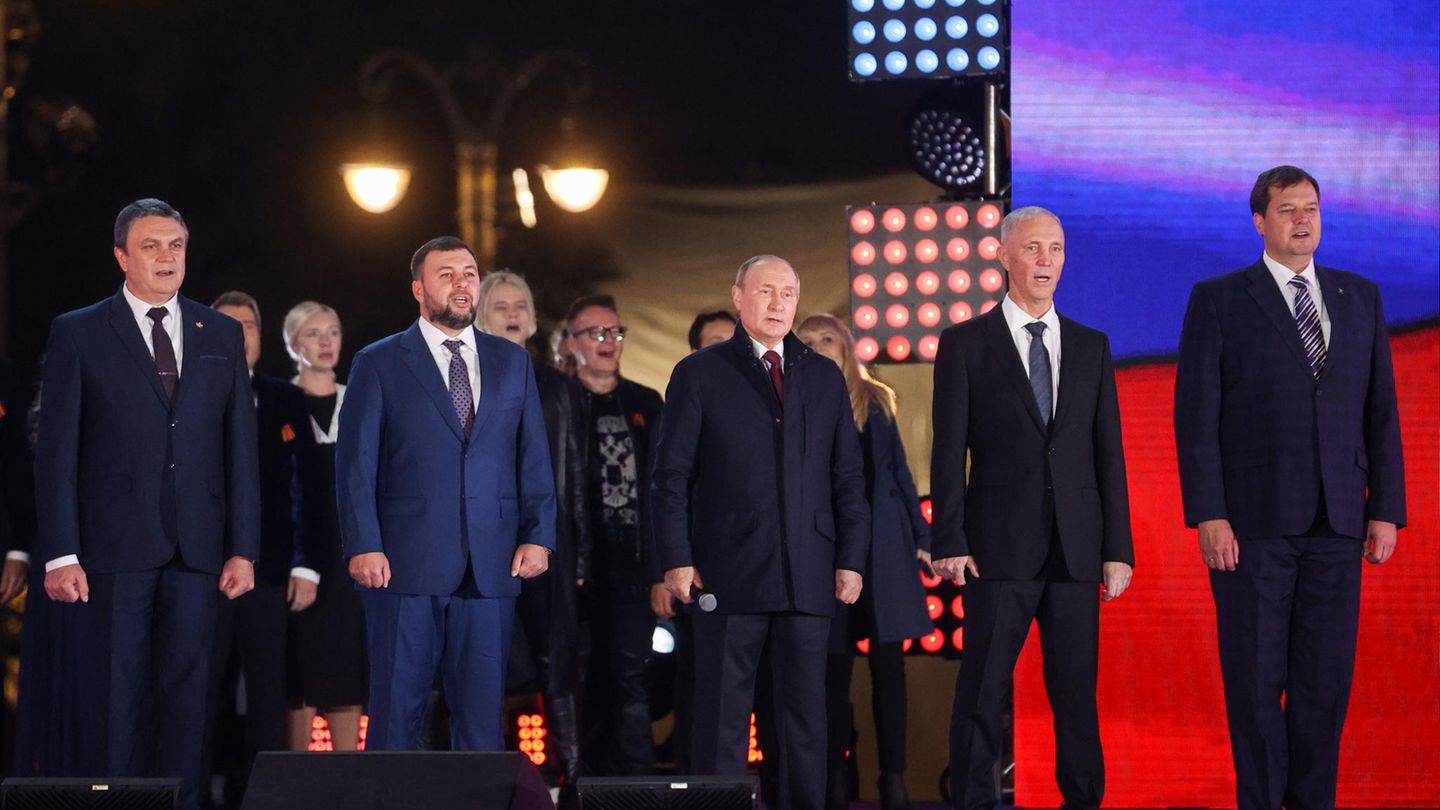 Signed in the gold-decorated George Hall of the Kremlin Palace Wladimir Putin Agreements that, according to him, the people in eastern Ukraine had longed for years, even decades: with the stroke of a pen, he decreed the accession of the occupied regions of Luhansk, Donetsk, Zaporizhia and Cherson to the Russian Federation. Regardless of the obviously falsified referendums in these areas, regardless of the lack of control over these areas, regardless of the supreme Russian legislation itself. Because this provides for the possibility of annexing foreign territories only with the consent of the state power to which these territories are subject. In the case of the Ukrainian territories, it would be the government in Kyiv that would have to agree to the annexation.
After an hour-long show at Kremlin, at which Putin gave the assembled deputies and senators an idiosyncratic history lesson, the show began at his gates. On Red Square, state power herded crowds of spectators: employees of state organizations, students from state universities and paid extras who waved Russian flags for 600 to 900 rubles and sang songs of praise for the annexation.
The appearance of Vladimir Putin

It was a "terrific concert", enthused the Russian state television afterwards. The highlight of the production: Vladimir Putin presented himself to the audience late in the evening. "Russia not only opens the doors of his homeland for our brothers and sisters. Russia opens its heart. Welcome home," said the Kremlin chief after delivering a short version of what he had previously said in the Georgssaal. After a brief, awkward pause, the audience members chanted "Russia" in unison.
Next to Putin on the stage stood motionless the four representatives of the regions Luhansk, Donetsk, Zaporizhia and Cherson, who previously signed the annexation treaties. A major mistake made by the show's directors in the Kremlin was corrected. The largest representative of the Ukrainian regions was no longer placed next to Putin. Pays attention to the fact that its small size does not catch the eye.