Vinyl bar in Berlin: A feeling of Tokyo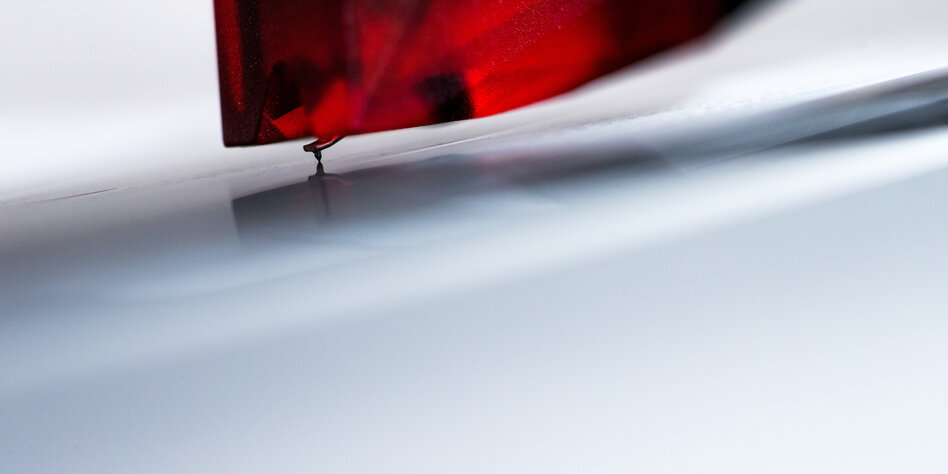 Listening to records is a cultural appropriation. In the Bar Rhinoçéros in Prenzlauer Berg there is also a Japanese touch.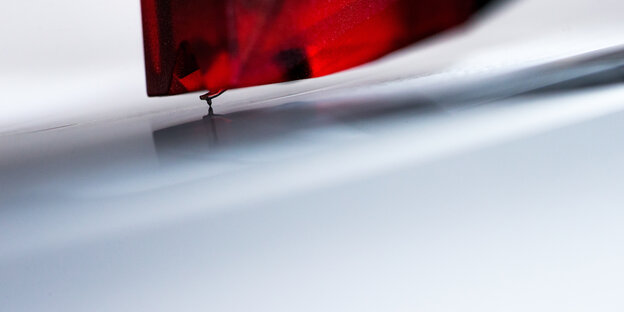 Actually a completely normal bar, you think when you enter the Rhinoçéros in Prenzlauer Berg in Berlin at a late hour. The guests are chattering, drinking and there is very good music playing. Namely the one from Chico Buarque's early seventies album "Construção".
But you don't know that because you've used this Shazam app for music recognition, for example, or because you're one of the world's greatest connoisseurs of Música Popular Brasileira, but because the album of the record is displayed visibly on the counter – like a trophy.
If you look around, it becomes clear that you are not in some random crash store, but in a vinyl bar
If you then look around further, it becomes clear that you are not in some random crash shop, if such a thing still exists in Prenzlauer Berg, which has become boring, but in a vinyl bar. And to be even more precise: in one Jazz Kissa.
This is actually only available in Japan, especially in Tokyo. They are usually hidden in some backyard and are quite special. Monstrous vintage hi-fi systems are usually in the smallest of spaces, at least one wall of shelves is full of old jazz records and in the center is a mighty turntable playing a classic by Miles Davis or Thelonious Monk. And the guests sit there, listen to the magnificent sounds and drink.
Bénédict Berna, the operator of the Rhinoçéros, transferred this typical Japanese bar concept to Berlin a few years ago. Powerful loudspeakers also dominate the room, old Altec Lansing A7 to be precise, and you should definitely do that in this case, because Jazz Kissas also explicitly want to appeal to hi-fi nerds.
Slightly disappointingly, Chico Buarque's record doesn't spin on the gorgeous turntable from defunct Japanese manufacturer Micro Seiki found on the Pub website but on one of these Technics DJ turntables. Berna, who is currently serving his guests and is also the vinyl selector, apologizes and says that's because, for once, they had a DJ in the house before.
Jazz Kissa Berlin style
But that's definitely part of his concept: he runs a Jazz Kissa, but in his own way, Jazz Kissa Berlin style, so to speak.
That means: It's mostly jazz, but it can also be a Chico Buarque. And since he seems so Brazilian at the moment, he next spins Arthur Verocai's only self-titled and really great MPB album from 1972 with this mixture of jazz, folk and bossa nova.
The walls are lined with black-and-white photographs of jazz greats like Pharoah Sanders and Stanley Turrentine, as it should be, but also one of techno great Jeff Mills, albeit in which he looks like a late-40s bebopper in a suit and tie years. And to the fact that in the Japanese jazz kissas the guests only whisper and the music counts more than any conversation, Berna says: That may be the case, but that is mainly due to the Japanese mentality. And in Japanese jazz kissas, men in particular come after work to be able to switch off. To him, however, just Berliners who want to hang out in a vinyl bar in their own way.

This text is from the weekly. Our weekly newspaper from the left! Every week in the Wochentaz, the world is about how it is – and how it could be. A left-wing weekly newspaper with a voice, attitude and the special taz view of the world. Every Saturday new at the kiosk and of course by subscription.
If cultural appropriation, one could also say, then at least not so deadly serious.
Whereby Berna then gives you a flyer for an event from his "Symposium for Jazzcats" series. At the next appointment Archie Shepp's 1965 free jazz classic "Fire Music" will be performed. He promises that the guests will be as quiet as a mouse, only Shepp's mighty saxophone sound will be heard.
Via vinyl, of course. And certainly also about the good old record player from Micro Seiki.