Vaccination for nursing staff: Better not vaccinated than not there at all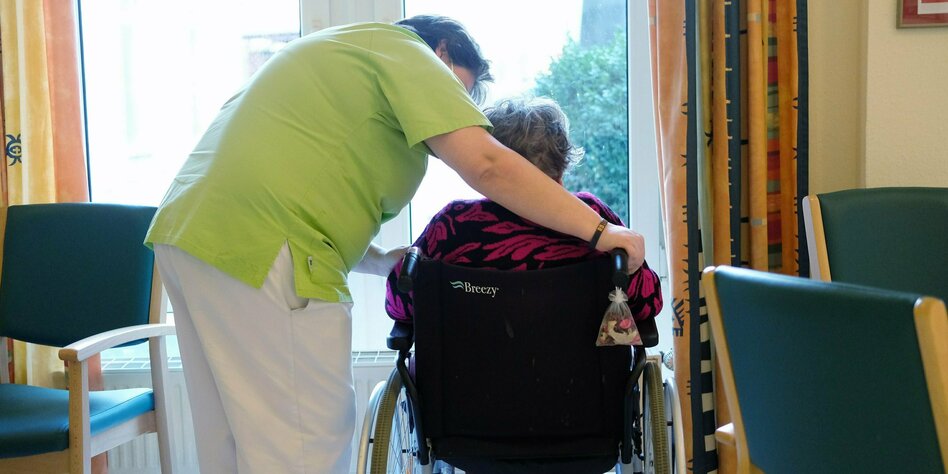 The protest against compulsory vaccination is a problem with an announcement. If the spade hardly helps against infection, the acceptance of the compulsory vaccination decreases.
If you stick your head in the sand, you don't see the problems. When the Bundestag decided in December to make vaccinations compulsory for nursing and health workers, the question of security of supply was simply left out. None of the now so critical Union deputies opened their mouths. Also in the Bundesrat everyone agreedincluding Bayern's Markus Söder.
The problem was obvious: What is gained for clinics and homes if the unvaccinated nursing staff simply no longer show up for work? Does this improve the situation of patients and those in need of care or does it worsen it? The ignorance of politicians was striking because the conference of health ministers had rejected compulsory vaccination for nursing staff just three weeks earlier for precisely this reason.
So now everyone is nervous. Bavaria wants to somehow suspend compulsory vaccination, the CDU/CSU calls on the coalition to reverse everything. And the federal states criticized the lack of specifications by the federal government.
But the call for the covenant is a mere pretext for slipping away. We live in federalism so that the countries can adapt administrative enforcement to local conditions. And if the countries prefer uniform rules, then they can agree on uniform rules together.
Of course it would be good if all nurses were vaccinated. It's not about protecting them, it's about protecting vulnerable old people. But it is also clear why social acceptance of compulsory nursing vaccination is declining. In the Omicron variant, there are also rows of them Those who have been vaccinated and boosted and are then also contagious themselves. Vaccination also reduces this risk, but the additional benefit is significantly lower than with earlier virus variants. In the meantime, just as many people in the population are "for" and "against" compulsory nursing care vaccinations.
Now there is a proposal to postpone the care vaccination and to wait for a general vaccination. But even here, the acceptance problems triggered by Omikron are already obvious. Despite the low vaccination rate, the health system is far from being as burdened as initially feared.
For extreme cases, which can still come, compulsory vaccination should be legally and organizationally prepared. Then the introduction will be sufficiently broad. But not now.