US Open winner Carlos Alcaraz: youngest world number one ever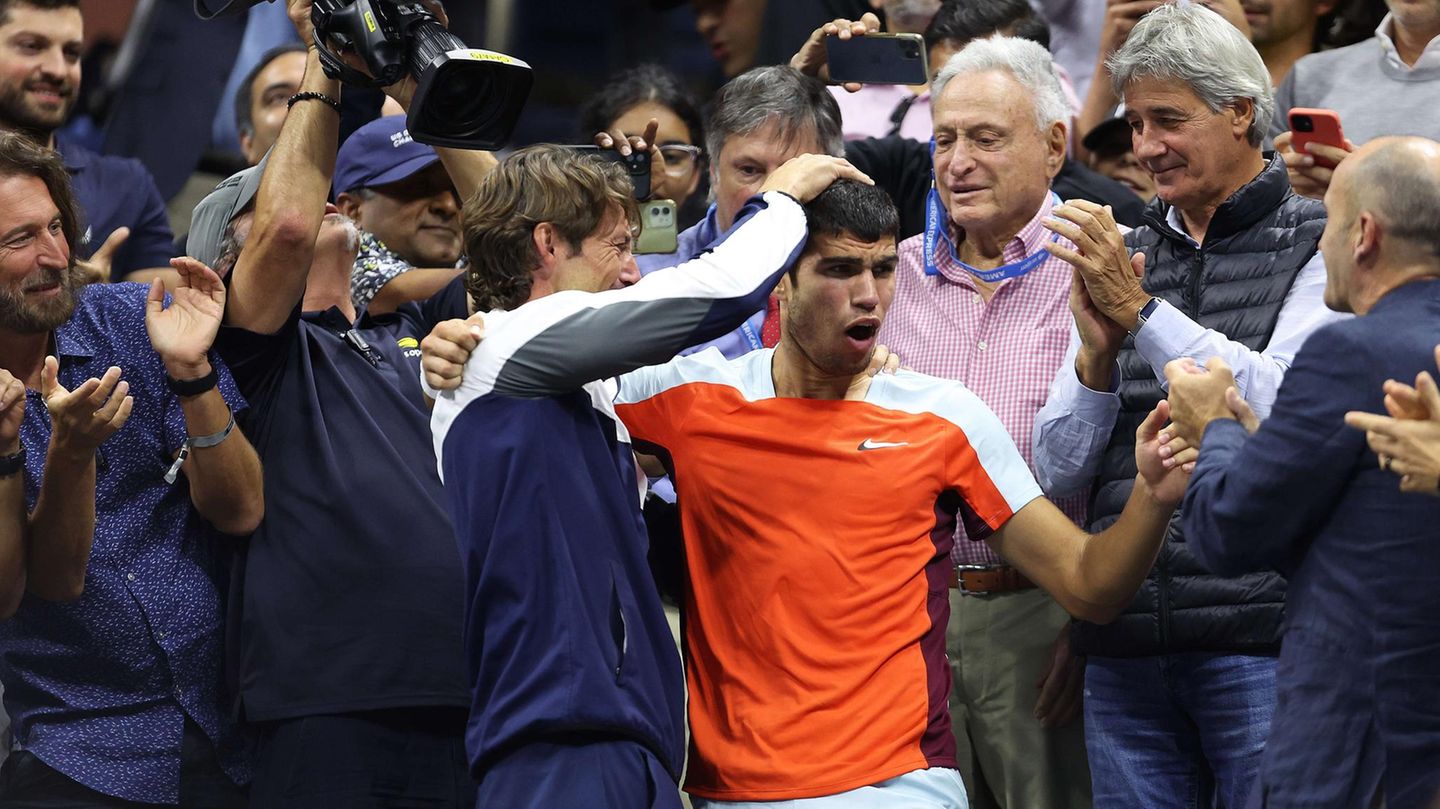 Grand Slam tournament
US Open won – Carlos Alcaraz is the youngest world number one in tennis history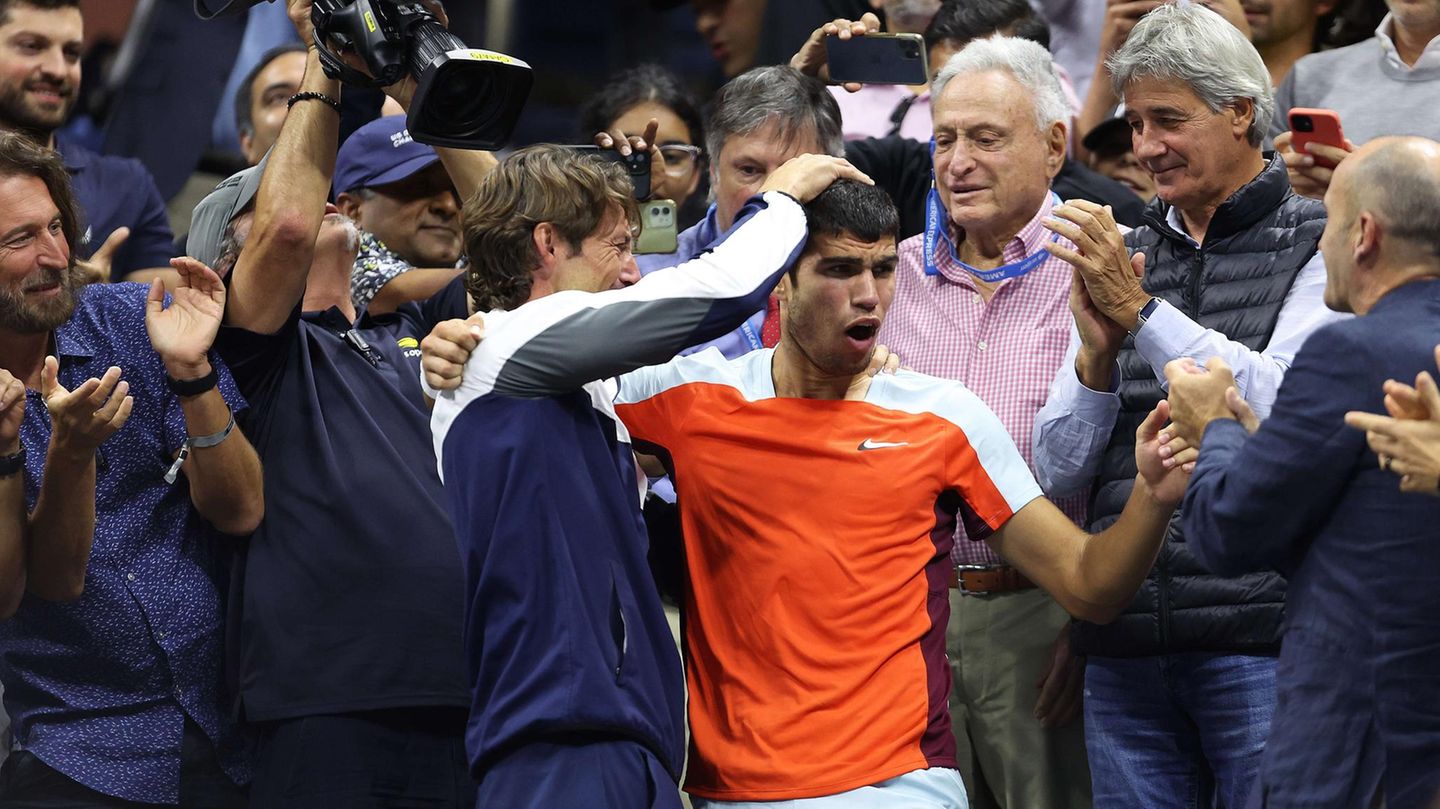 This is a real surprise: The only 19-year-old Spaniard Carlos Alcaraz won the US Open and secured a place in the tennis history books.
At the moment of great triumph fell from Carlos Alcaráz everything off. The Spanish starlet threw his racquet aside and fell to the ground, stunned. He finally found some strength and ran to his box, where he hugged friends, family and coaches. The overjoyed tennis pro would have preferred to hug the whole world.
Surprise winner Carlos Alcaraz

The 19-year-old won his first Grand Slam title and became the youngest world number one in tennis history. Alcaraz prevailed in the final of US Open in New York on Monday night against the Norwegian Casper Ruud (23) 6: 4, 2: 6, 7: 6 (7: 1), 6: 3 and was rewarded twice: he got his first Grand Slam final equaled the premiere victory and replaced the Russian Daniil Medvedev as the leader of the world rankings.
"It's something I've always dreamed of, being number one in the world and a champion at a Grand Slam," said Alcaraz. "It's hard for me to talk about it right now. I have a lot of emotions."
There has never been a younger number one than Alcaraz among men. The exceptional talent is also the first teenager since compatriot Rafael Nadal in 2005 (French Open), who triumphed in a Grand Slam tournament. The last time there was a younger winner at the US Open was 32 years ago by the American Pete Sampras. One of the first to congratulate Nadal was via Twitter: "This is the culmination of your first great season, there will certainly be many more to come."
$2.6 million in prize money

Alcaraz received prize money of 2.6 million US dollars for the win. The defeated Ruud, who was the first Norwegian to become a Grand Slam tournament winner and world number one could have chosen, can at least console himself with 1.3 million US dollars. A minute's silence was observed before the first serve at Arthur Ashe Stadium in front of about 24,000 spectators on the anniversary of the September 11, 2001 terrorist attack.
"It's going to get on my nerves - and we'll both feel it," had Ruud said before the match. Both young stars actually started nervously, with Alcaraz suffering in the second set from the enormous strain of the previous six games with a total playing time of 20:19 hours. But the Spaniard successfully fought back.
woe
DPA