US Left at the Midterms: Make America Left Again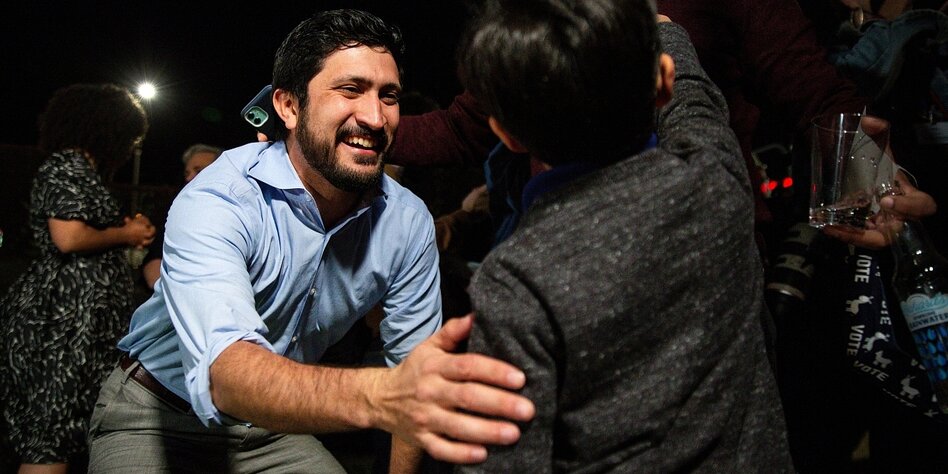 The Democrats did better than expected in the midterms. Why the result is also a success for the American left.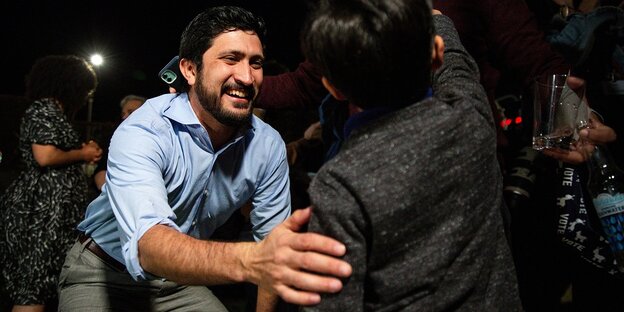 What is the history of these Midterms? There are many: The red wave of Republicans did not appear in US congressional elections, also because some of Donald Trump's candidates were weak. Even so, the House of Representatives will soon have even more Republicans who support Trump's lie about the stolen presidential election.
The Democrats are expected to have lost a majority in at least one chamber of Congress, but overall they did better than expected. Inflation and abortion rights were the dominant issues in the elections, which attracted more young people than they had in a long time.
If you take a closer look, there are developments that give hope. There is much to be said for describing the Midterms as a success for the US left in the Democratic Party. In many places, offensive, emancipatory campaigns have been rewarded with positive results.
An example is the campaign of Summer Lee, who is in the 12th constituency from Pennsylvania, in Pittsburgh and the surrounding area, won the race. Lee started with a clear vision, and she repeatedly emphasized the individual points: one state health insurance company for everyone Green New Dealreform of the judicial system, strengthening of unions.
"Let's keep going!"
Such a program can be called radical or reasonable, having arrived in reality. According to polls, a majority of the US population has long supported the demands that Lee made.
Lee's election campaign lasted a whole year. She initially had to take on a conservative party comrade who was supported by the party establishment in the Democratic primary. A hard-fought race, which she narrowly won. In the general election, the 34-year-old then faced Republican Mike Doyle, a hardliner who wants to criminalize abortion and stop immigration.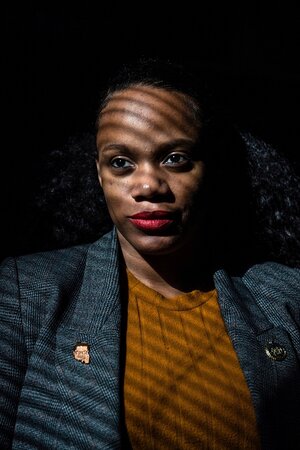 But Lee did not fight alone. It was supported by progressive organizations such as the Justice Democrats, the Working Families Party and the Sunrise Movement, which sent their members door-to-door to mobilize. The big effort was necessary mainly because Lee had a number of conservative lobby groups with plenty of capital against him, groups that wanted a lot, but certainly no left-wing black women in parliament.
In January, Lee will move into the House of Representatives in Washington. "We have shown what a real movement of the working class in this country can look like," she said on election night. "Let's keep going! We can't afford to take even a day off," she continued. "Okay, one day, but not two," she added.
mobilization from the left
A mobilization from the left could also celebrate important successes in other parts of the country. In Kentucky, an attempt to enshrine a ban on abortion in the constitution was rejected by a majority of voters. Various left-wing movements had coordinated there for months in advance, enabling enough people to say no. In California, Michigan and Vermont, voters voted to protect abortion rights through the state constitution.
In Illinois, a legislative change was passed by referendum that structurally strengthens unions. The same is expected in Michigan, where the House will transition to Democrats for the first time in 40 years. Historically also the result of an initiative in New Mexico, which has led to parents there now having the right to free child care. In various other states, marijuana has been decriminalized and the minimum wage has been raised.
If people have a chance to decide directly about specific content, this became clear with these midterms, this chance is often used in an emancipatory manner. In addition, where candidates ran with a credible, bold social justice agenda, victories tended to emerge. Summer Lee is just one of many names to keep in mind.
Names to remember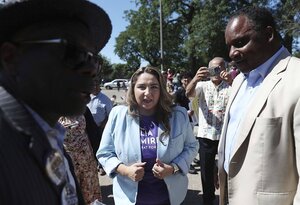 There would be Greg Casara 33-year-old socialist who stood out as a voice for workers' and tenants' rights during his years on the Austin City Council and will now represent Texas in the US House of Representatives.
There would be Delia Ramirez, 39, who currently sits in the Illinois state legislature and before that fought for homeless people for years. She was also newly elected to Congress.
And there would be Maxwell Frostborn in 1997 and until recently an Uber driver, who has become known in Florida as an activist against gun violence and will now become the first representative of Generation Z in Washington.

This text comes from the Wochentaz. Our weekly newspaper from the left! Every week in the Wochentaz, the world is about how it is – and how it could be. A left-wing weekly newspaper with a voice, attitude and the special taz view of the world. New every Saturday at the kiosk and in the of course by subscription.
These four will expand the so-called Squad as the small fraction of left-wing MPs grows Alexandria Ocasio Cortez named, all of whom were re-elected at the midterms. Together with the few left-wing members of the Senate, especially Bernie Sanders, of course, they form a force that is still small within the Democratic Party, but is growing with every election.
If there is any hope for a reorientation of the Democratic Party, then it is this wing, says the sociologist Jonathan Smucker, which deals with social movements. While the Democrats have been making policies "for wealthy people in the suburbs" for far too long, the squad has made it clear what the party used to be and could be again: "A party that is geared towards the needs of ordinary working people ' says Smucker, who campaigned for the Democrats in Pennsylvania.
Freer, more forward-looking, more fun
So far, the big media have mostly emphasized the biographies of the new left-wing members of Congress: they are under 40, non-white and come from immigrant families. More politically significant, however, is that Lee, Casar, Ramirez and Frost have prevailed with an agenda distinct from the party's mainstream.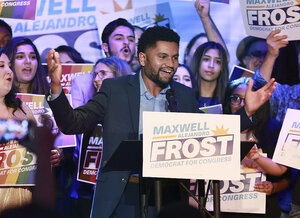 They are pursuing a policy that is freer because it is independent of corporate donations, more forward-looking because climate change frames everything they do, more enthusiastic about what you can feel in the communication and the campaigns, and yes, also more radical in that sense because they are not just symptoms weakened, but wants to permanently change people's material living conditions.
When asked about Texas being a Republican state, Greg Casar said in a TV interview on election night: "Texas is not a red state, it is an underorganized state." This generation noticeably prefers Marxist analysis to moral distinction.
If one traces the left electoral successes of the past few years, a decisive dynamic becomes apparent. From the outset, the individual candidacies were supported by non-parliamentary organizations. The balance sheet of the Justice Democrats, founded in 2017 by activists from the Bernie Sanders team, who focus on a handful of candidates each election year and accompany them strategically and financially. Without the Justice Democrats, the Squad would not exist.
"Making the terrain hostile to a few"
They appear broader in the mass and more locally anchored Democratic Socialists of America, DSA for short, which has grown from less than 10,000 to almost 100,000 members since 2016. At this year's midterms, 77 percent of the supported candidates were successful, says Kristian Hernandez, who lives in Dallas, Texas and is part of the DSA board of directors. "We are now better at conducting election campaigns."
In recent years, however, it has also become increasingly clear that one should not only intervene where there are already left-wing structures and prospects of early success. "We have a responsibility as the largest socialist organization," says Hernandez. Sometimes it's simply a matter of "making the terrain less hostile".
She means the states where Republicans are in power and are increasingly deliberately overriding democratic mechanisms. It's called "minority rule": authoritarian governments that ignore the will of the voters. This constellation alone shows that the conditions for left-wing politics in the USA are still precarious.