US House of Representatives: Republicans appoint hardliners to Oversight Committee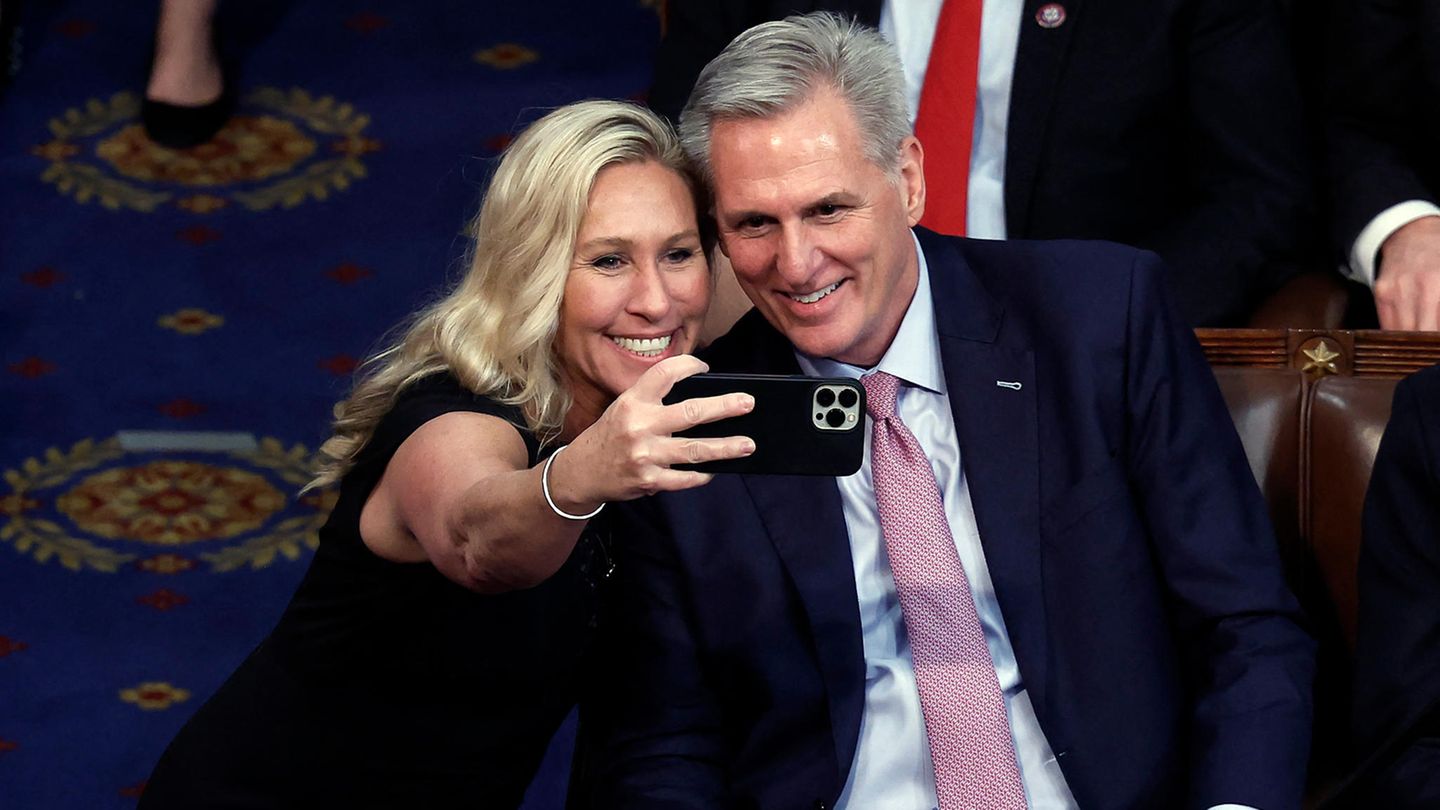 US House of Representatives
Boebert, Greene, Perry – US Republicans apparently fill control committee with hardliners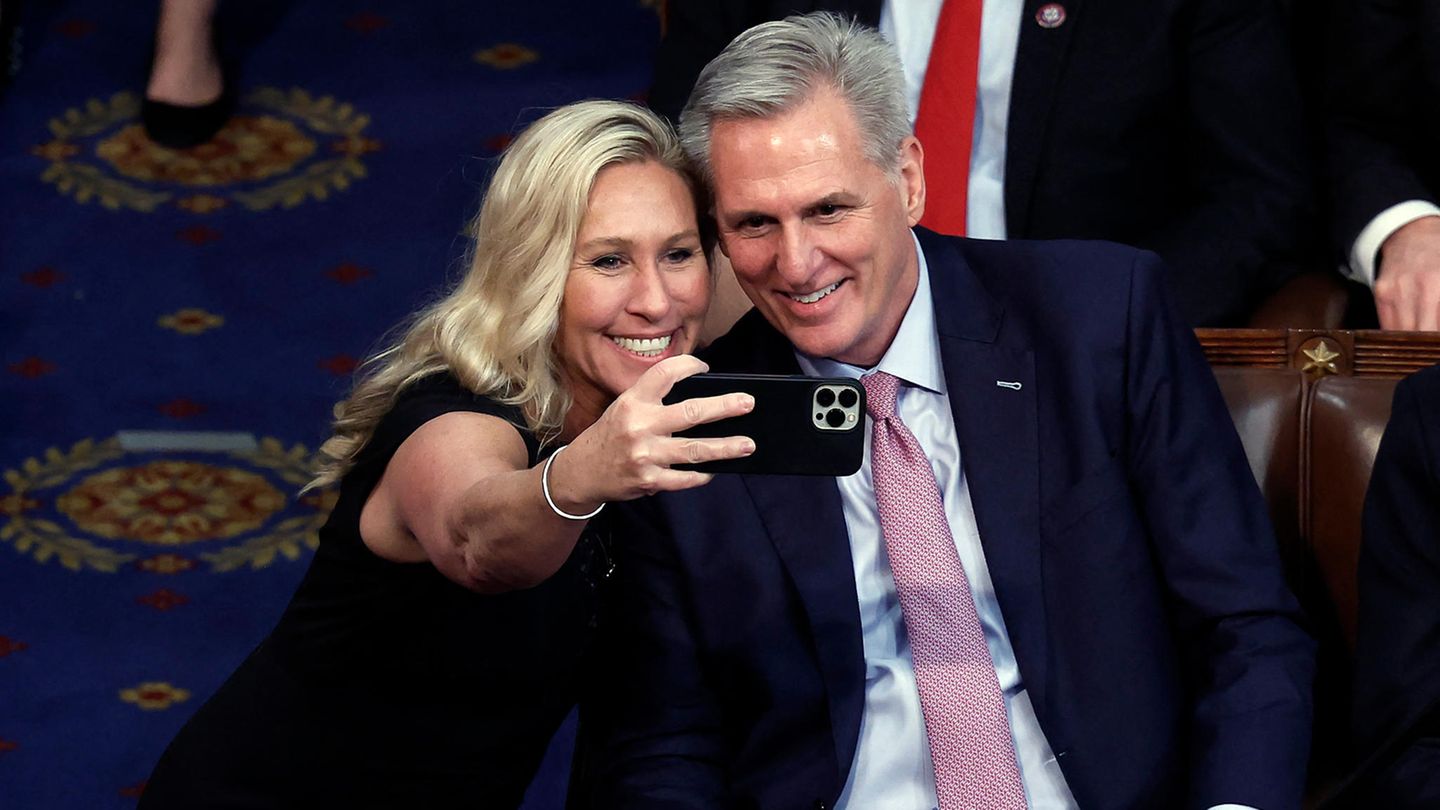 When elected Speaker of the House of Representatives, Kevin McCarthy made extensive concessions to the right-wing hardliners. And now they are apparently reaping the harvest – and are moving into important committees of the US Congress.
In the future, several hardliners from the Republican party could belong to the control committee of the US House of Representatives. As the broadcaster CNN, the "Washington Post" and other US media reported on Tuesday evening (local time), citing informed circles, MPs Marjorie are among others for the important committee Taylor Greene, Paul Gosar, Lauren Boebert and Scott Perry. The chairman of the committee has made investigations into possible legal violations by US President Joe Biden and his family a top priority.
The posts have yet to be confirmed by Republicans in the House of Representatives. However, they usually agree to the recommendations made by a Republican steering committee.
Greene was barred from committees in the House of Representatives

Right-wing MP Greene in particular is polarizing like hardly anyone else in the US Congress. She was excluded from committee work by the democratically controlled parliament in 2021, citing racist and anti-Semitic statements. The newly elected Speaker of the House of Representatives, republican Kevin McCarthy had said Greene could again serve on congressional committees in a Republican-majority House of Representatives. Now she is also said to be a member of the Internal Security Committee, which advises, among other things, on how to deal with migrants at the US-Mexico border – and is likely to initiate proceedings to remove Democratic Homeland Security Minister Alejandro Mayorkas from office.
Chaos in the US Congress
A terribly divided family: These are the main actors in the Republican drama about Kevin McCarthy
MP Gosar was once excluded from committee work – and will in future sit on two committees. Boebert and perry recently made headlines by refusing to vote for McCarthy in the presidential election for a long time. Democrats and moderate Republicans expressed the fear that McCarthy might have bought the approval of the hardliners from within his own ranks with far-reaching concessions. They had voted to challenge the results of the 2020 presidential election to prevent Biden from replacing Republican incumbent Donald Trump.
Congressman George Santos is now also scheduled for two committees – despite the demands for resignation due to incorrect information in his CV – as reported, among other things, by the "New York Times" on Tuesday evening. The 34-year-old was in the congressional elections in November for the first time House of Representatives has been chosen. He had made all sorts of false statements and claimed to have been an "experienced investor on Wall Street".
kng
DPA