Uncertain times: The refrigerator as a safe haven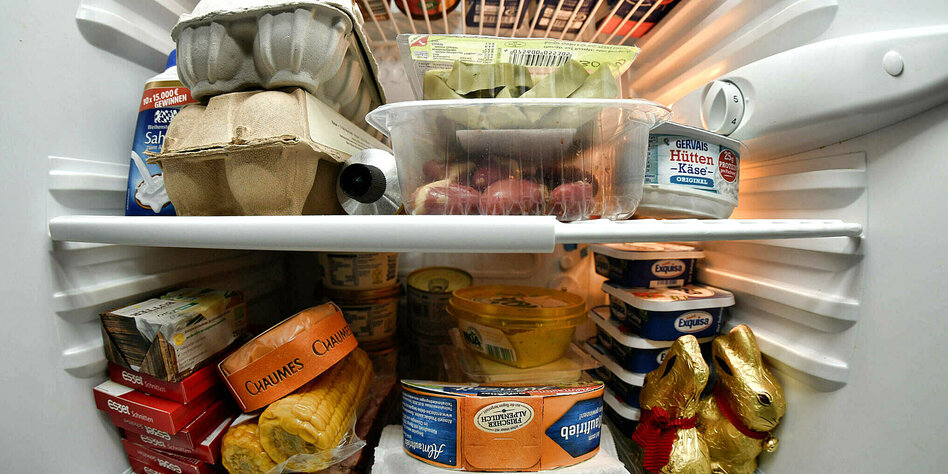 Much seems uncontrollable these days. However, looking into his full refrigerator gives our author a feeling of security.
These are uncertain times. So I look in my fridge. When they're bored and don't know what else to do, some people drag themselves to the refrigerator, open it, look in, and then close it again without taking anything out. For me, looking in the fridge is not a casual gesture of embarrassment. A look in the fridge shows me what to expect. The fuller the fridge, the better I feel. It doesn't matter if I like the content.
When a friend visits me and we're sitting in the kitchen and I ask him to take two fresh beers out of the fridge, he wonders: Boy, what do you want with so much stuff? And when I'm sitting in his kitchen and he asks me to take two fresh beers out of the fridge, I'm amazed. Six beer bottles, a butter dish and a few slices of melted cheese: how lost must the boy feel?
When I moved into my first apartment a few years ago, I bought almost everything second-hand – except for my fridge. If I'm dissatisfied with myself, with life, with the world, then I go out and fill the gaps in the door shelves with eggs and milk sandwiches. Why? I can only speculate.
dogma of individualism
Maybe I got that sometime copied from the parents, aunts and uncles. When they were my age, only a few years had passed since they had come to a foreign country to start a new life there. Much in their lives was unpredictable and uncontrollable. What they could control: that they go to work and fill the fridge with the money they earn. But maybe that's just cheap kitchen psychology and I'm just a total consumer victim for no reason. In any case, the feeling of security is real.
And I enjoy the enduring relationship with this kitchen appliance. Others have a large record collection, a car, or fine art. i have my fridge Sometimes the joy about him is particularly great. This was also the case last week, when the rapid tests were positive. And the subsequent PCR test too. Luckily the fridge was full.
But because you also eat in quarantine, it gradually emptied. When the milk finally ran out, an illusion that I had cultivated by filling the fridge for a long time ended in a painful way. I was confronted with the truth: Of course I don't have everything under control on my own, I am dependent on other people, even if the zeitgeist with its dogma of individualism claims otherwise. The satisfied look in the fridge gave way to the satisfied look at the shopping bags that friends left in front of my apartment door. It's nice to see, even in this situation, that I can always count on her.