Ukraine war: Selenskyj demands punishment from Russia before the UN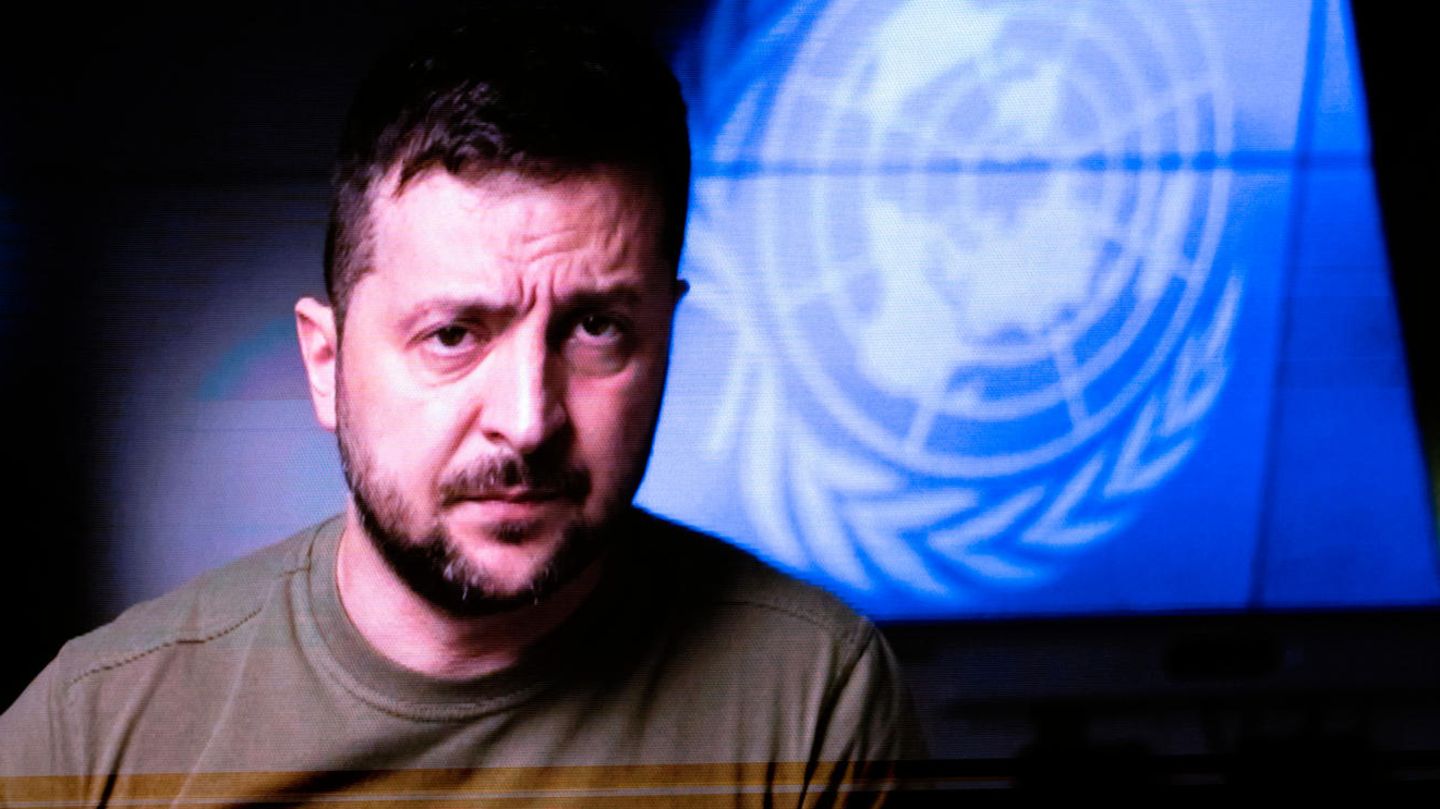 UN General Assembly
Isolate and punish: Ukraine President Zelenskyj wants a special tribunal against Russia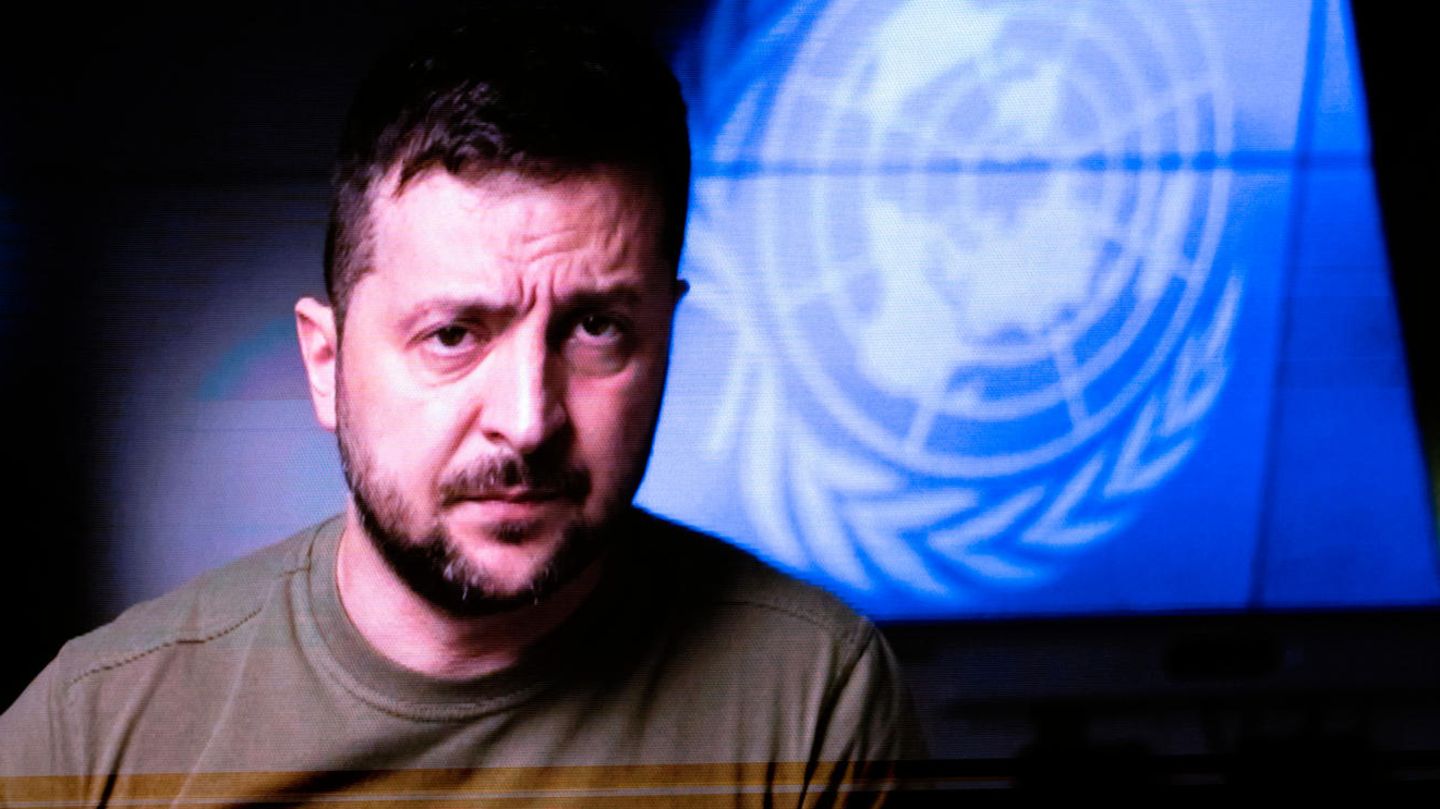 In his eagerly awaited speech before the UN General Assembly, Volodymyr Zelenskyj found clear words – and received standing ovations.
In the end, the representatives of Russia stare motionless into space. Around them, almost the entire UN General Assembly stands up and applauds Volodymyr Zelenskyy. The Ukrainian head of government spoke for more than 20 minutes at the general debate on the world community. Once more in an olive drab military shirt and with the confidence of a wartime president advancing on the battlefield. His face is lined with exhaustion, but the words against Moscow are forceful: "Russia will be forced to end this war." And the neighboring country must be punished for its crimes.
Not once does the 44-year-old name the responsible aggressor, of Russia President Vladimir Putin, by name. But Selenskyj leaves no doubt who he means. There is only one "who, if he could interrupt my speech, would now say that he is satisfied with this war". With a view to Russia, he adds: "But we will not let this entity determine us, even though it is the largest country in the world."
Putin is absent from the biggest diplomatic meeting of the year - but everything here revolves around his war. In New York, Selenskyj is the resistance fighter celebrated by the West, who is allowed to speak via video by special permit. His wife, the Ukrainian first lady Olena Selenska, is also watching him in the world-famous hall on the East River on Wednesday evening. Sitting next to her is Foreign Minister Dmytro Kuleba, who is due to defy his Russian counterpart Sergey Lavrov at a much-anticipated UN Security Council meeting this Thursday.
Partial mobilization in Russia causes a stir

Just a few hours before Zelenskyj's performance, another man's video message dominated the news worldwide. Putin - in a dark suit - announced the partial mobilization of the armed forces. Chancellor Olaf Scholz described this as an "act of desperation" in view of the Russian army's loss of territory in Ukraine.
How dangerous the situation is precisely because of this is shown by the fact that Putin once again threatens the use of nuclear weapons, barely concealed: "If the territorial integrity of our country is threatened, we will absolutely use all available means to protect Russia and our people. This is not a bluff."
Support for Ukraine is waning in some countries

In March, the 193-member General Assembly supported Zelenskyy with a historic 141 votes and condemned Russia's war. But the mood of the U.N. something has changed. In some countries, especially in Africa and Latin America, war fatigue prevails. They can no longer afford constant attacks on the leadership in Moscow, to which many governments already owe or hope for future support.
Zelenskyy had a clear message for them that evening: there is no such thing as neutrality in this war, at most indifference. "You act as if you were interested in other people's problems. You formally take care of each other, you only show sympathy for reasons of protocol," he calls out to countries that are trying to avoid a clear position on Russia. Such an attitude creates the conditions for war, Zelenskyj criticizes. The prerequisites for peace must be created. And for that Ukraine needs money and weapons.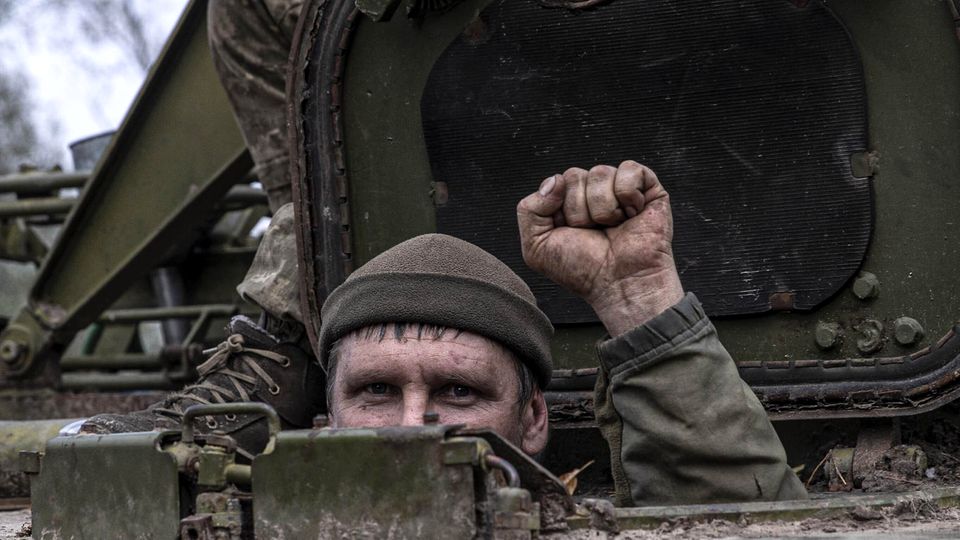 Russia must be isolated and held accountable for the killing, torture, humiliation and disastrous turmoil it has been caught up in Ukraine fell, demands Selenskyj. "A special tribunal should be created to punish Russia for the crime of aggression against our state." This would also be a "signal" to future potential aggressors that they must respect the peace and otherwise "be held accountable by the world". Ukraine has already taken "precise steps" to set up such a tribunal and wants to present it to all states, said Zelenskyy.
Putin's leadership is already planning new atrocities like those in Bucha or Izyum. "Russia wants war, but Russia will not be able to stop the course of history. Humanity and international law are stronger than a terrorist state."
Zelenskyj demands justice

There must be justice, Zelenskyj demands. "A crime has been committed against Ukraine and we demand punishment." Probably referring to the world-famous novel by Fyodor Dostoyevsky, he says: After all, Russia is well acquainted with the principle of "guilt and punishment."
tkr/Benno Schwinghammer, Christina Horsten, Christianejacke, Friedemann Kohler and Jörg Blank
DPA