Ukraine War: Lambrecht visits Odessa and agrees to arms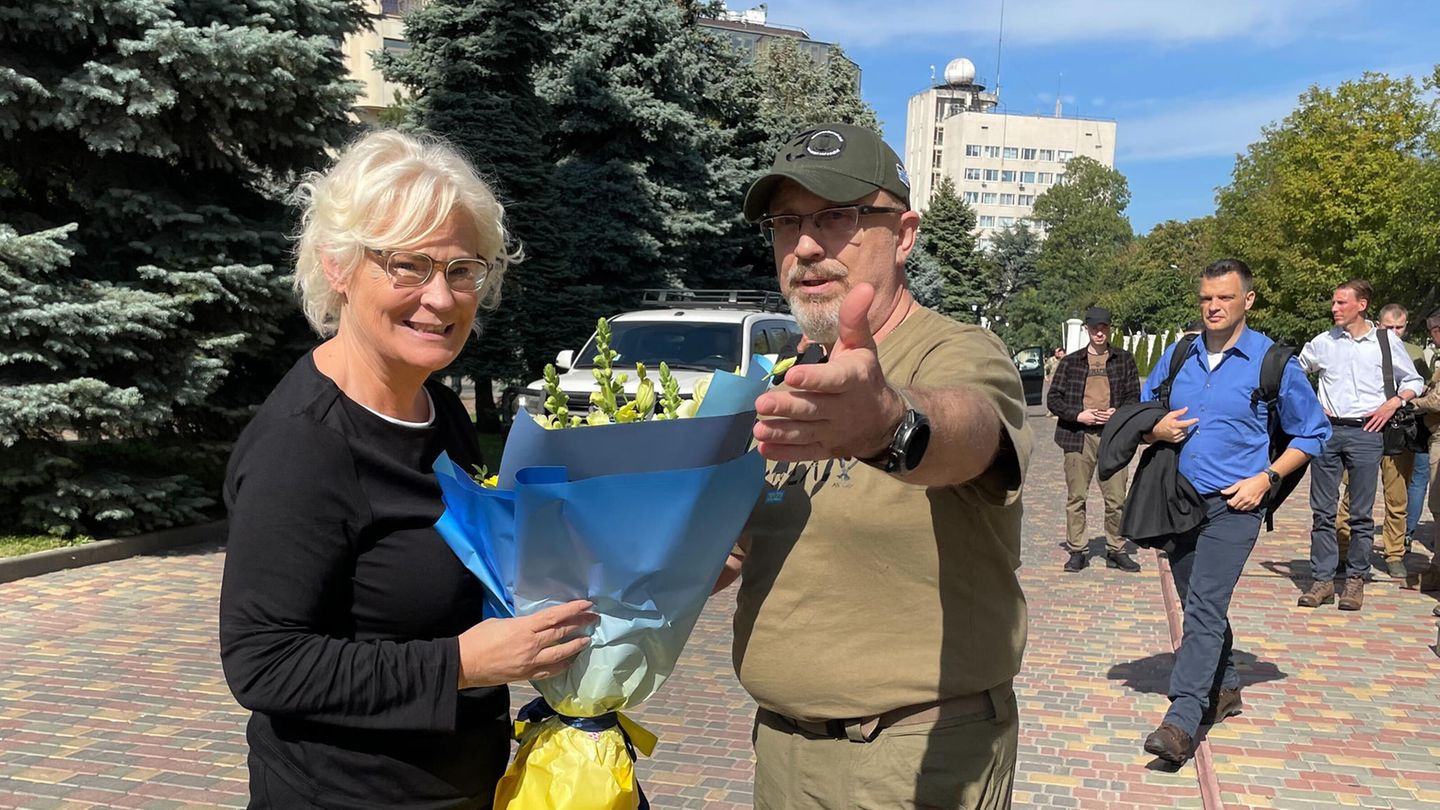 Federal Defense Minister
Lambrecht visits Ukraine – and promises quick arms delivery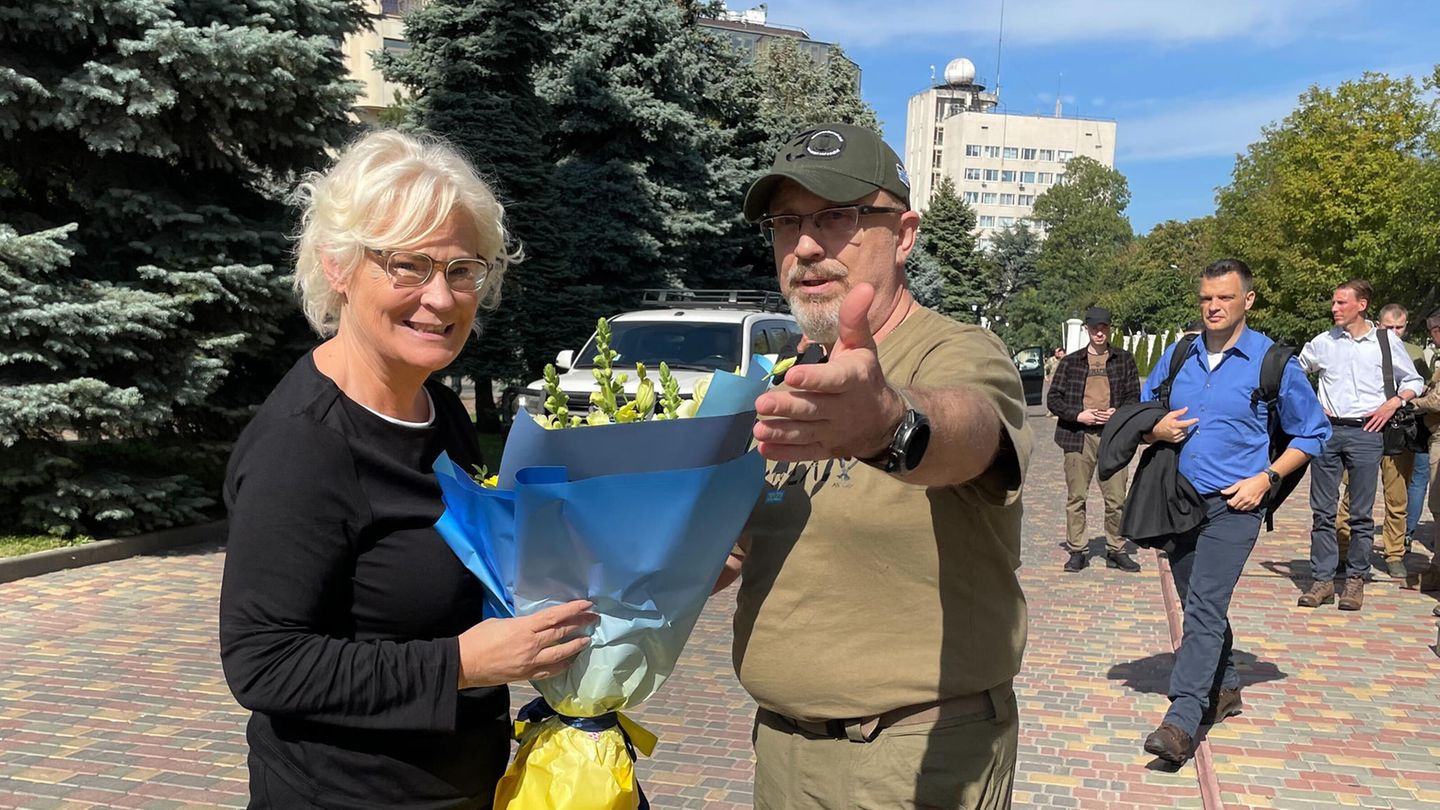 Defense Minister Christine Lambrecht has traveled to Ukraine for the first time since the Russian attack. She promised her Ukrainian counterpart an air defense system for the next few days.
Secretary of Defense Christina Lambrecht traveled to Ukraine for the first time since the war began. In the port city of Odessa on the Black Sea, the SPD politician was received by her Ukrainian counterpart Oleksiy Resnikov on Saturday.
Because of an air alarm, Lambrecht had to seek shelter in a bunker at times. The alarm in the port city of Odessa lasted about 45 minutes on Saturday afternoon. Ukrainian Defense Minister Oleksiy Reznikov said the Russians shot down a Kalibr missile, most likely from a ship. In the bunker he advertised the delivery of anti-ship missiles.
Lambrecht inspects cheetah position

Lambrecht also inspected a Gepard anti-aircraft tank originally from Germany. At the site where the system was used in the Odessa grain port, the SPD politician said on Saturday that it would help protect "critical infrastructure" and ward off Russian air raids. From the port, Ukrainian grain is exported to the world via the Black Sea.
The SPD politician said the situation made it clear how important it was to quickly deliver a first promised unit of the Iris-T SLM ground-based air defense system. Lambrecht spoke of delivery in a few days and praised the system's Ukrainian team, which she met during training in Germany. "The Ukraine is currently experiencing an unbelievable number of air raids, and that's why it's so important that we provide even more support in terms of air defense," said Lambrecht. "You can count on us there."
Ukraine also wants to recapture Crimea

Resnikov said Ukraine will fight until all its territories are liberated – including Crimea, the Black Sea peninsula annexed from Russia in 2014. Lambrecht emphasized: "Brutality must not be successful." Although she showed understanding for Kiev's demand that Russia be declared a terrorist state, she did not explicitly agree. It is important that the EU remains united on the sanctions. Additional sanctions must be discussed. "That's the right way. Putin didn't expect the EU to remain so closed."
The minister also showed understanding for Ukraine's application to be quickly admitted to NATO. For such a procedure, however, certain conditions would have to be met. "And what is very important is that NATO has taken a clear position that we will not become a party to the war. We made that clear at the beginning of this conflict and we will continue to do so."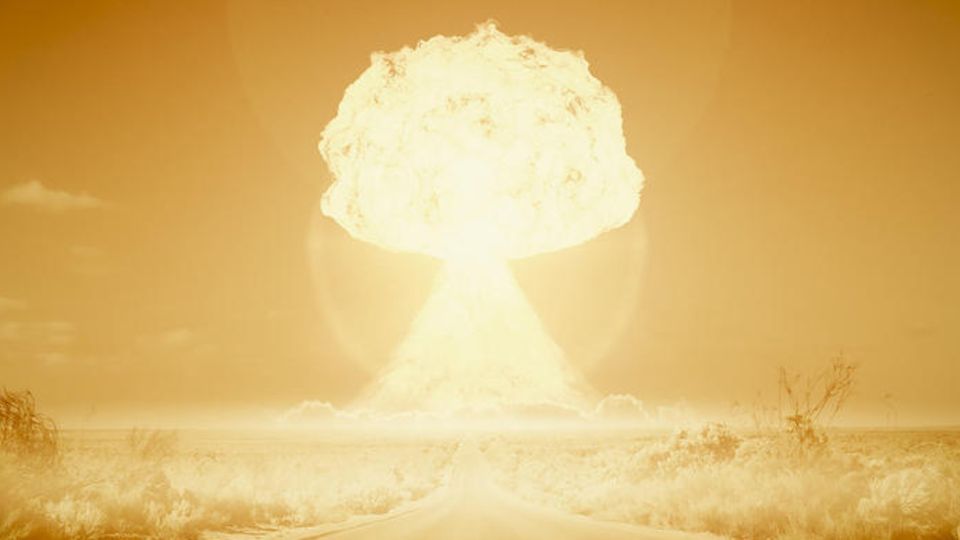 "Bold fight against aggressor Russia"

Lambrecht also visited injured soldiers in a military hospital. When Resnikov honored deserving soldiers, she thanked the women and men for their commitment to the sovereignty of Ukraine and European values. The courageous struggle of Ukrainians against the aggressor Russia is treated with great respect in Germany, she said.
tkr
DPA