Ukraine: Vladimir Putin visits annexed Crimea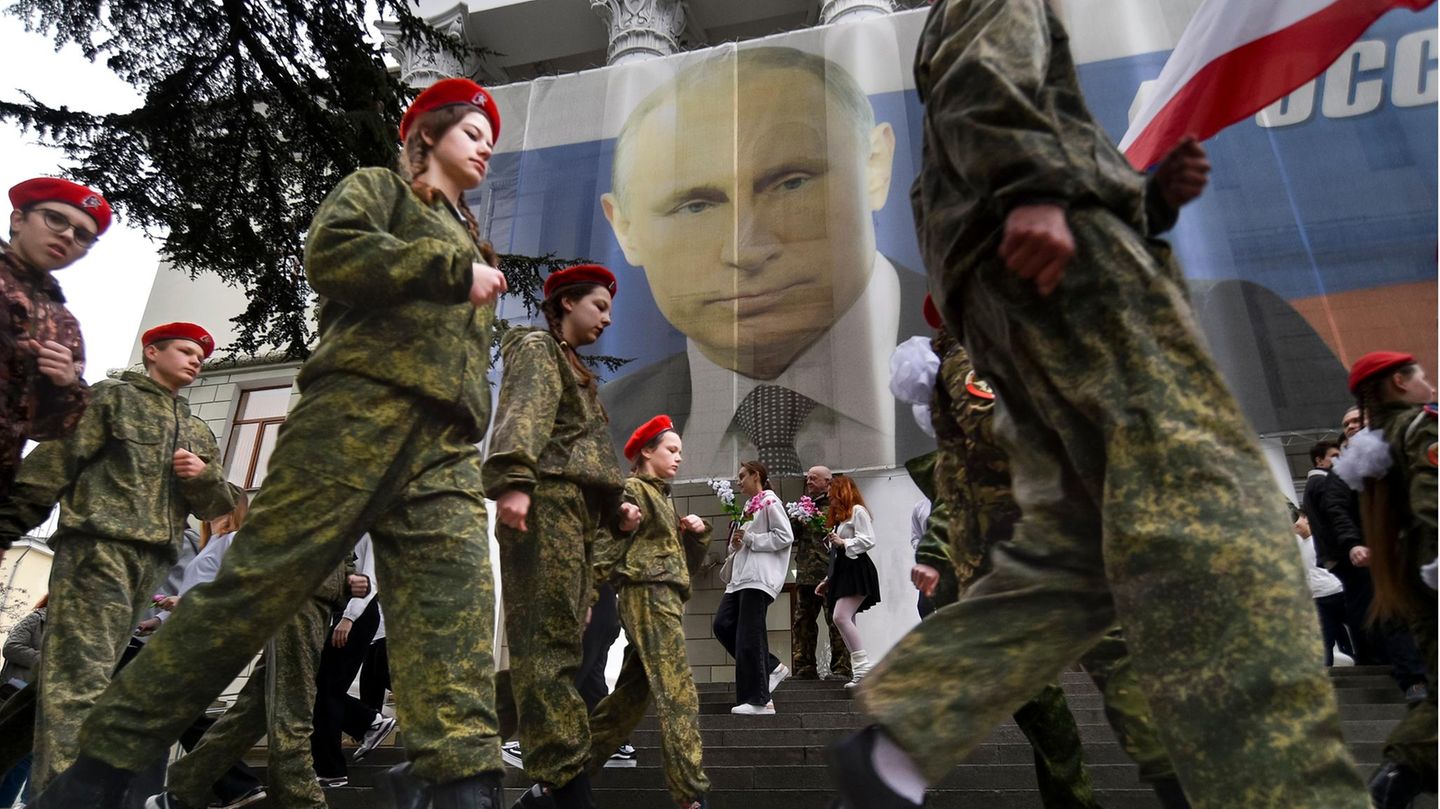 Nine years after annexation
Putin in Ukraine: Kremlin ruler wanted by arrest warrant visits annexed Crimea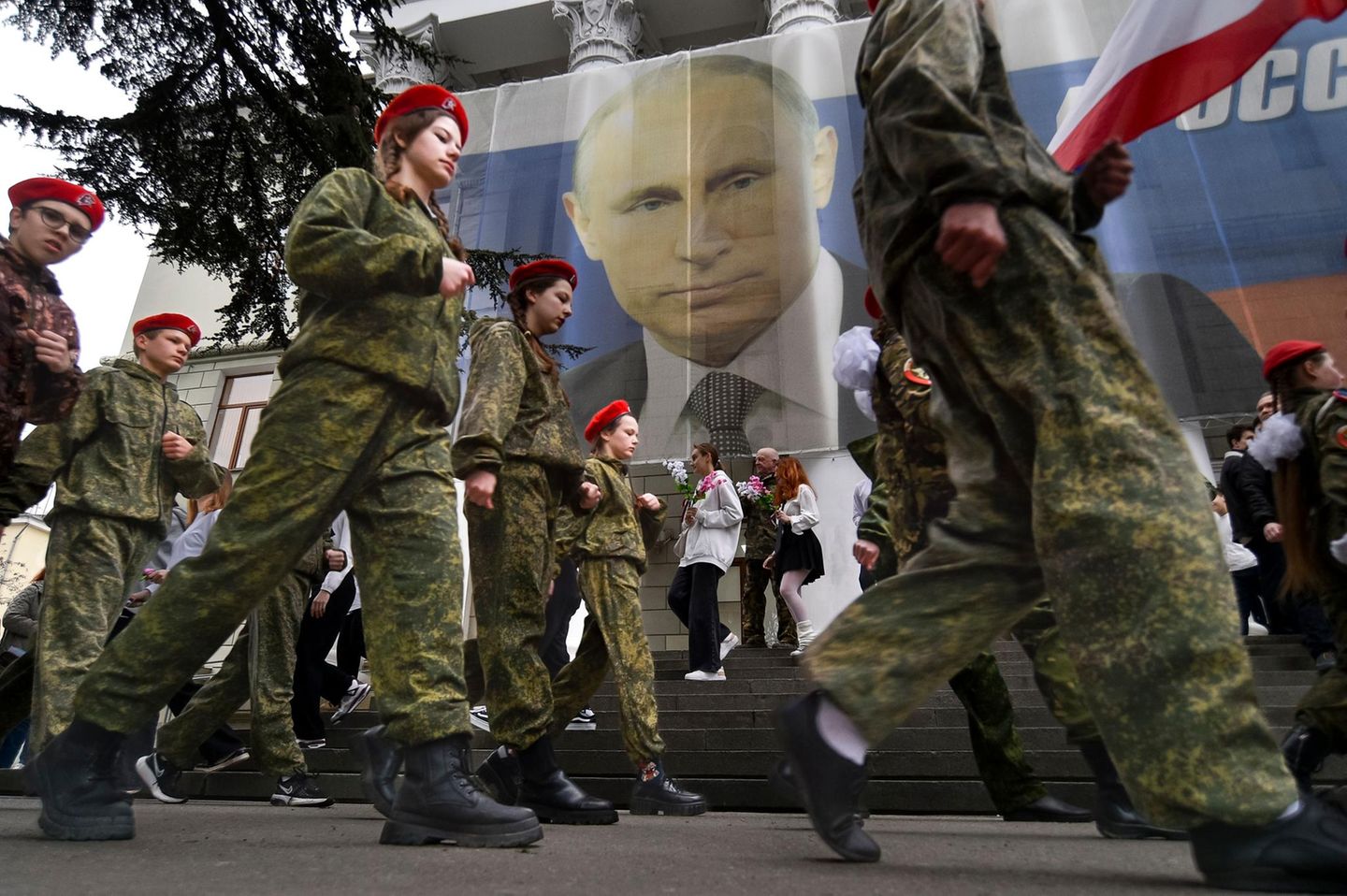 Russian President Vladimir Putin has visited Crimea, which was illegally annexed by Ukraine. There they are enthusiastic about the visit.
On the ninth anniversary of Russia's annexation of Ukraine's Crimea peninsula is President Wladimir Putin traveled to the peninsula in the Black Sea. The Russian head of state paid an unannounced visit to the port city of Sebastopol, the home port of the Russian Black Sea Fleet, Russian television reported on Saturday. There he attended an art school, accompanied by the local governor Mikhail Rasvozhayev, as shown by pictures from the Rossia-1 TV channel.
Vladimir Putin annexed Crimea in 2014

"Our President Vladimir Vladimirovich knows how to surprise. In the truest sense of the word," Rasvozhayev explained in the online service Telegram. Actually, Putin wanted to take part in the inauguration of the art school for children via video conference. "But Vladimir Vladimirovich came in person. At the wheel. Because he is always with Sebastopol and its people on such a historic day as today."
Crimean bridge
Free travel to Crimea – Putin wants to open his giant bridge in May
The Ukrainian peninsula was in 2014 after a controversial referendum, which the government in Kiev and the West consider illegal Russia incorporated into its own territory.
The International Criminal Court issued an arrest warrant against Putin on Friday on suspicion of responsibility for the "unlawful deportation" of Ukrainian children to Russian territory, which is classified as a war crime.
woe
AFP