Ukraine News: Bodies found in Izyum probably not a mass grave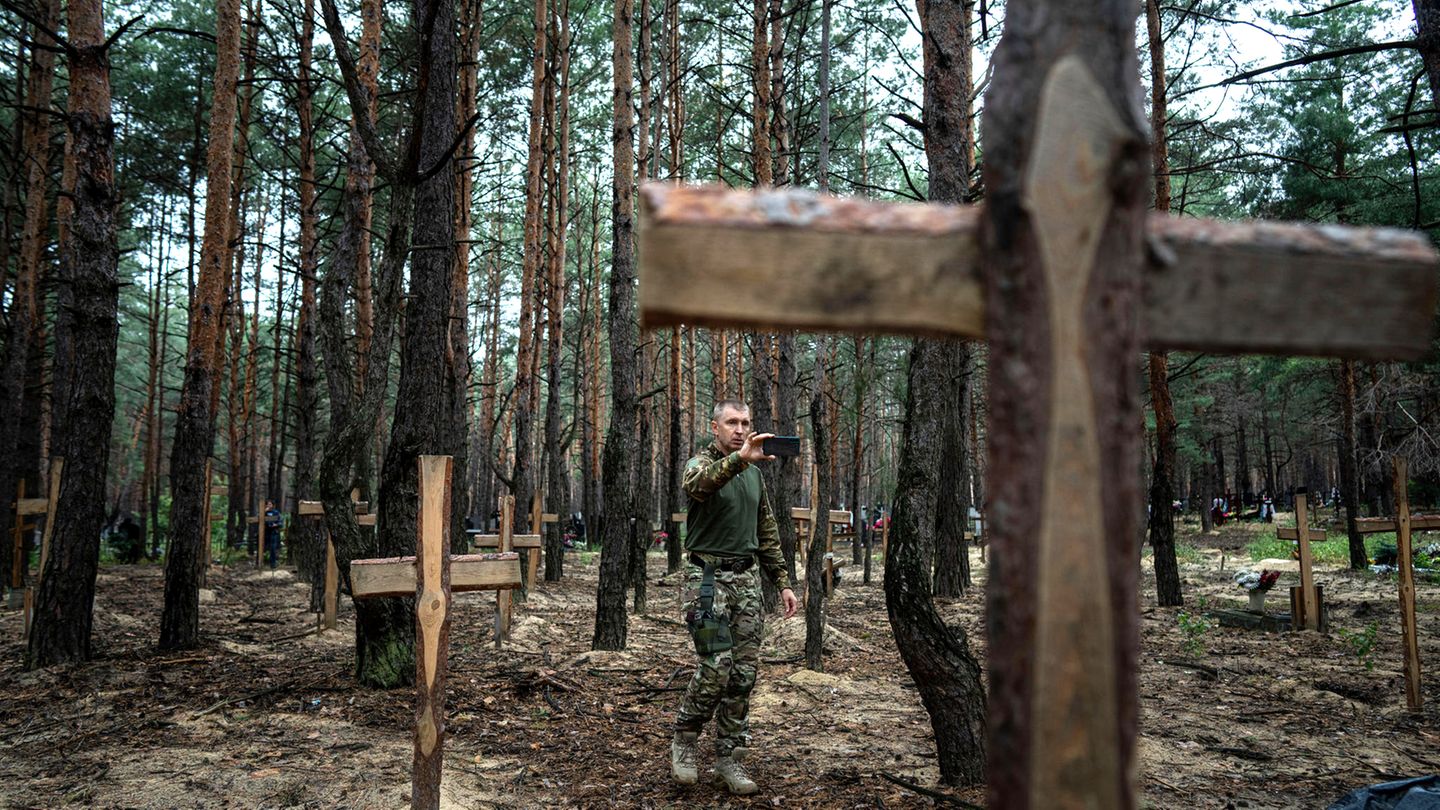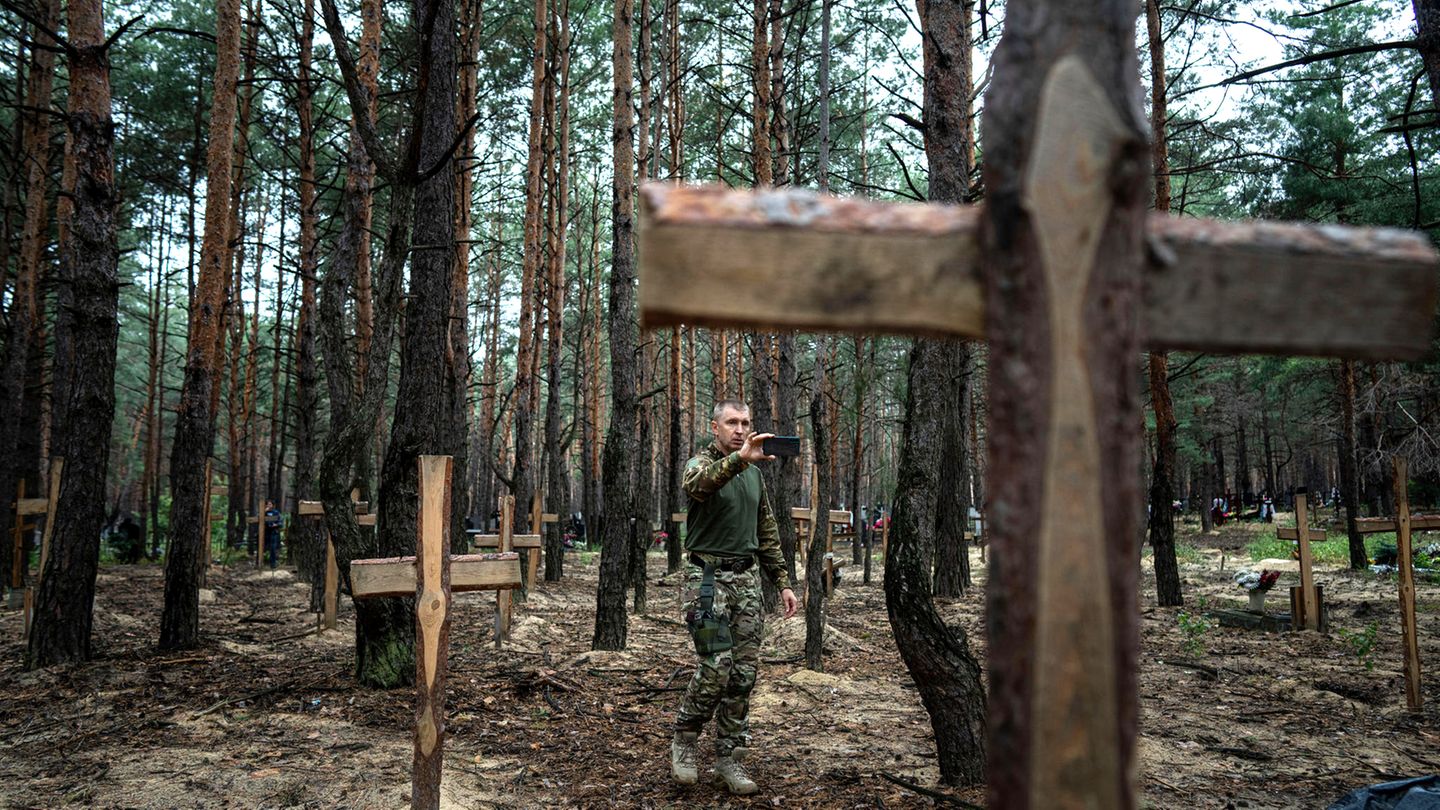 According to statements by the Ukrainian Missing Persons Commissioner, the body found in Izyum is not a mass grave, but rather a large number of individual graves
. The people probably died when Russian troops fired heavily on the city in the course of the conquest at the end of March, says Oleh Kotenko on the TV channel Nastoyashchee Vremya. "The majority died under fire, we already understood that from the data:
People died when they (the Russians) shelled the city with artillery
." Some of the funeral services did not know who the many dead were, which is why some crosses only have numbers. The authorities are currently trying to find a register with the locations where the bodies were found.
"I don't want to call it a boucha, people were buried here, let's say, in a more civilized way," explains Kotenko. At the end of March, hundreds of dead civilians, some with signs of torture, were found in the Kiev suburb of Bucha after the withdrawal of Russian troops. Since then, Bucha has been considered a symbol of the most serious war crimes in the Russian war against Ukraine.