Ukraine: Kremlin attacks USA – Kyiv announces further liberations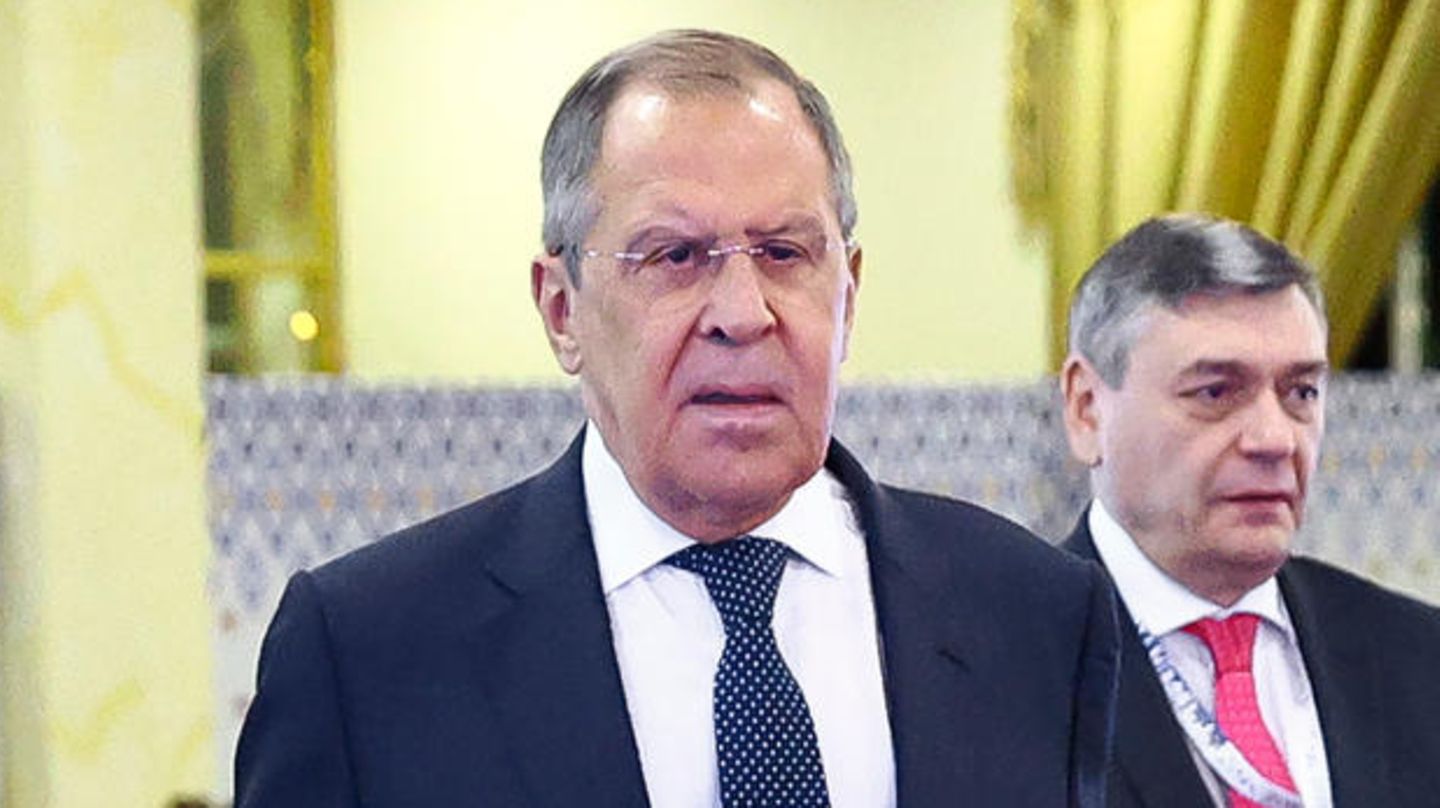 Ukraine war
Lavrov raises serious allegations against the USA and NATO – Kyiv announces liberation of further areas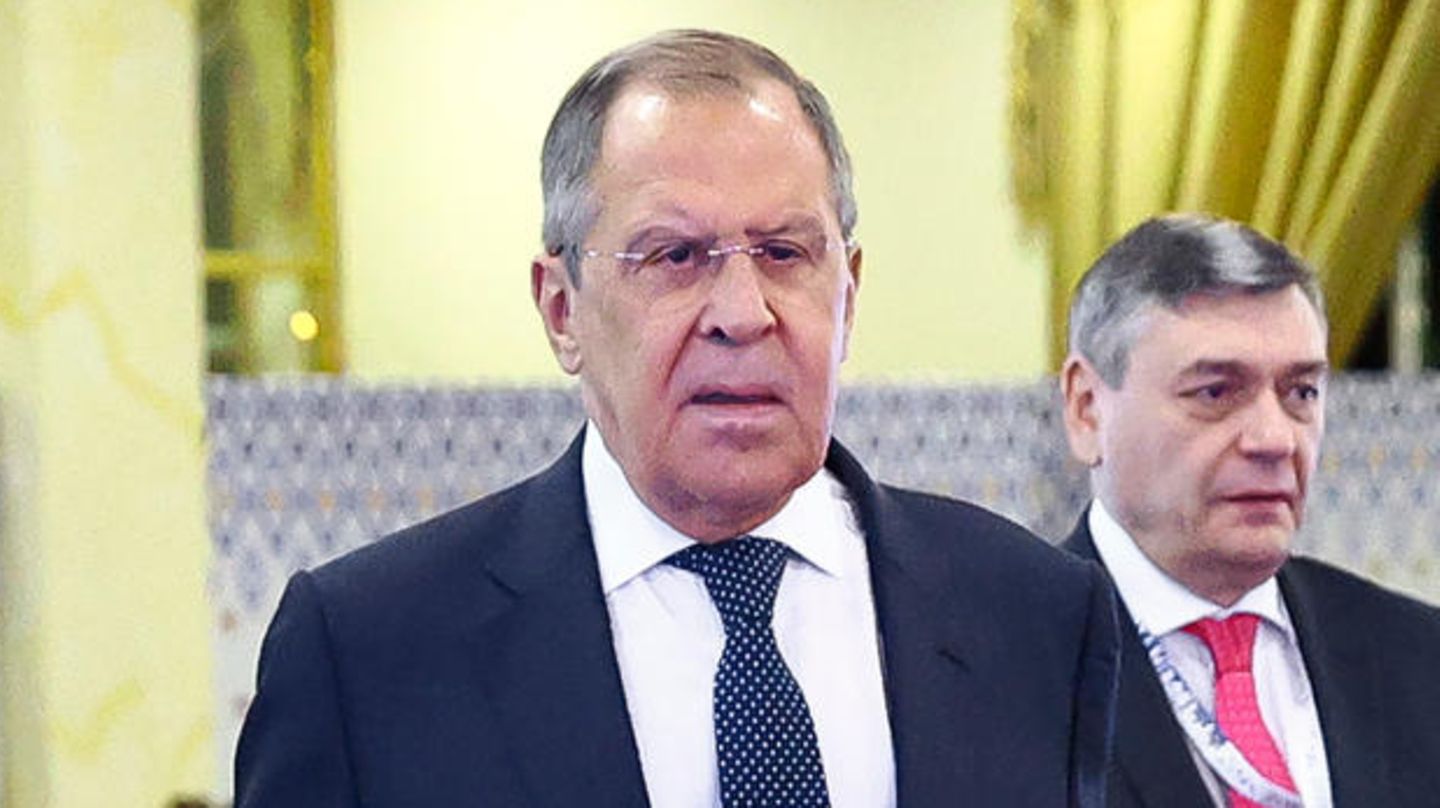 After Ukraine was able to drive the Russian army out of Cherson, President Volodymyr Zelenskyi promised the liberation of other areas. Meanwhile, Russian Foreign Minister Sergey Lavrov targeted the United States.
Russia's Foreign Minister Sergey Lavrov has United States and accused NATO of wanting to gain supremacy there by militarizing the Asia-Pacific region. "The United States and its allies, as well as NATO, are now trying to swallow up this region," Lavrov said on the sidelines of the Asean summit in the Cambodian capital Phnom Penh, according to the Russian state news agency TASS. The goal is the militarization of the region, "with the obvious focus on limiting China and Russian interests in the region."
A joint final declaration of the summit is due to disputes about the wording of the situation in the Ukraine failed, Lavrov said. "No collective decisions were made today because the US and its Western allies insisted on absolutely unacceptable language regarding the situation in and around Ukraine."
Ukraine fears sabotage at the Kakhovka dam

Meanwhile, Ukrainian President Volodymyr Zelenskyy announced the liberation of other Russian-occupied areas after the recapture of the regional capital Kherson. "We won't forget anyone, we won't leave anyone behind," Zelenskyj promised in his daily video speech on Saturday evening.
In the region Kherson Ukrainian security forces have started clearing mines, the President said. 2000 explosive devices have already been defused. Zelenskyj reported massive destruction in the area: "Before fleeing from Cherson, the occupiers destroyed the entire critical infrastructure – communications, water supply, heating, electricity." According to Governor Yaroslav Yanushevich, representatives of the Ukrainian regional administration and security bodies have already returned to Kherson. For example, the police and secret service have already resumed their work.
Meanwhile, the Russian occupiers, who have retreated to the south-east side of the Dnipro River, announced the evacuation of the town of Nowa Kakhovka – which fuels concerns about a possible act of sabotage at the dam there. It is feared that the dam could be destroyed by shelling and the area could be flooded. For weeks, Russians and Ukrainians have been accusing each other of planning such a provocation. The Ukrainian armed forces have identified the administration of Kakhovka as the "number one target for a terrorist attack" in the region, local occupation chief Pavel Filipchuk claimed. Ukraine rejects intentions of sabotage.
Southern and Eastern Ukraine
Hunger, ruins and lots of junk: the new old life after the withdrawal of the Russian armed forces
Russia had largely conquered the Cherson region shortly after the start of its aggressive war at the end of February and in September annexed it illegally together with the Zaporizhia, Luhansk and Donetsk regions. Under pressure from Ukrainian counter-offensives, the Kremlin has withdrawn its troops from all parts of Cherson northwest of the Dnipro River in recent days.
mad
DPA
AFP