Ukraine: Hundreds bid farewell to ballet dancers killed in war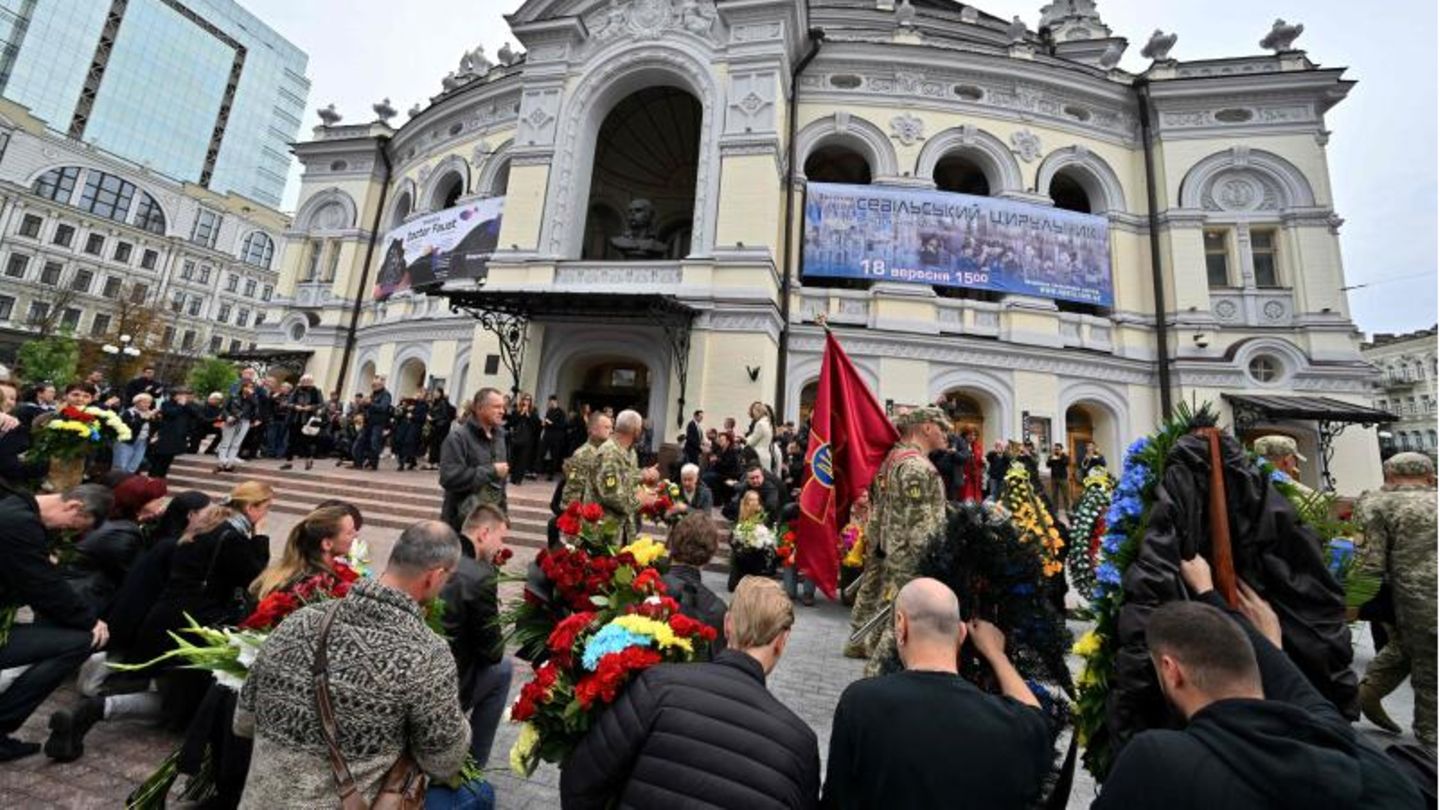 Oleksandr Shapoval
Killed at the front – Hundreds bid farewell to killed ballet dancers in Kyiv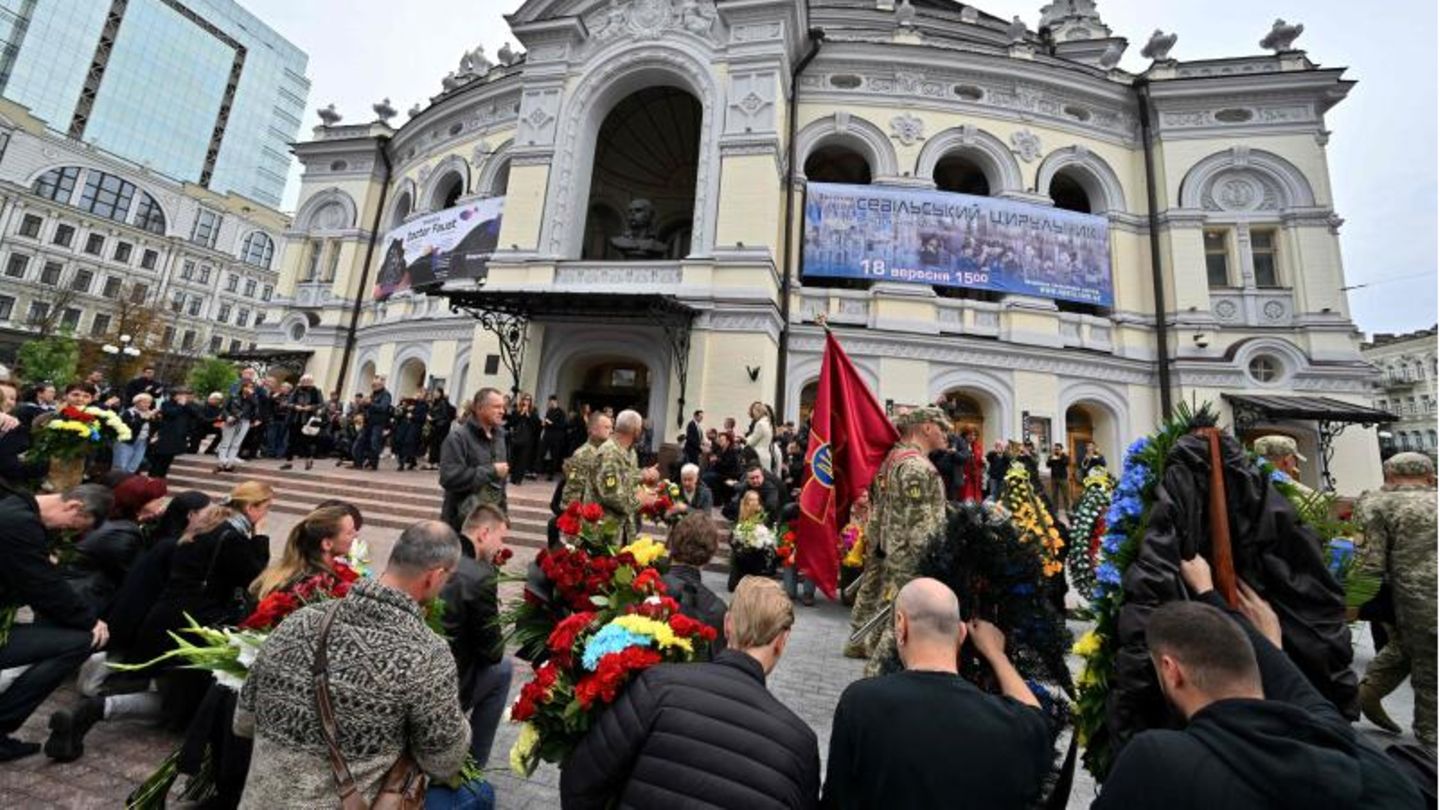 Oleksandr Shapoval once danced at the Kiev National Opera. Hundreds of people have now paid their last respects there. The ballet dancer died during the Ukrainian counter-offensive in the Donetsk region.
Hundreds of people paid their last respects to ballet dancer Oleksandr Shapoval, who was killed in the Ukraine war, in Kyiv on Saturday. Relatives, colleagues, soldiers and admirers of Shapoval, who had fought as a volunteer since the early days of the Russian war of aggression, first in the defense of Kiev and later in eastern Ukraine, gathered in the National Opera in the Ukrainian capital. The 47-year-old Shapoval was killed by a mortar shell on September 12 during the Ukrainian counter-offensive in the Donetsk region near the village of Majorsk.
The final round of applause for Oleksandr Shapoval

Shapoval's coffin, which was closed contrary to Ukrainian tradition, was laid out in the foyer of the iconic opera house in the center of the Ukrainian capital, in front of photos of the artist on the stage and at the front. To the sounds of a funeral march, the mourners applauded the deceased, some of them knelt down. During the funeral service, the coffin was wrapped in a Ukrainian flag.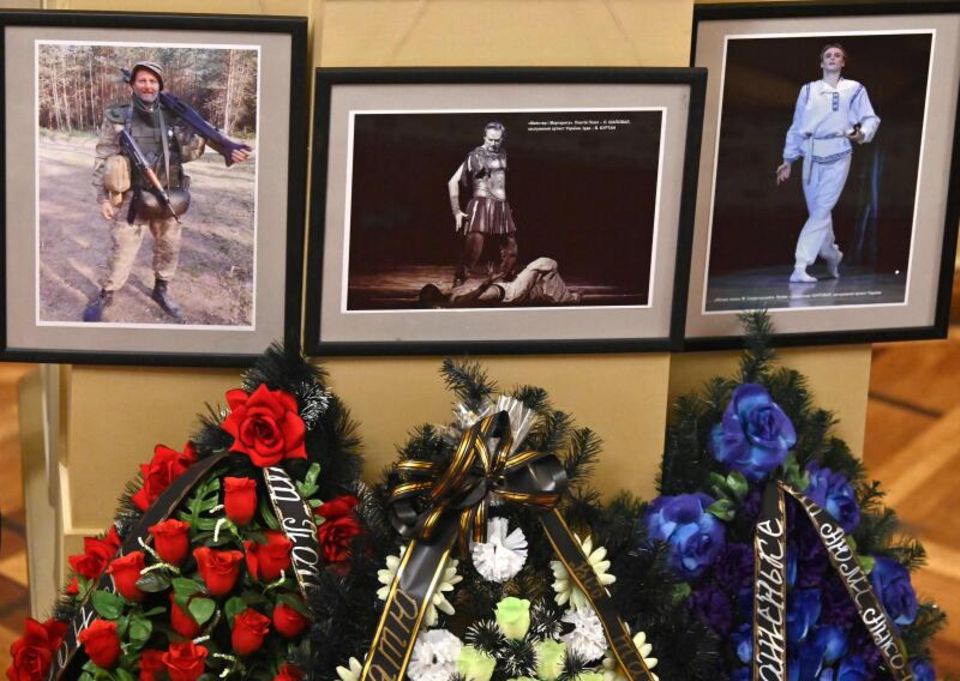 Shapoval had worked in ballet at the Kiev National Opera since 1994. After the end of his career as a dancer, he worked as a dance teacher.
Also read:
ivi
AFP