Ukraine: 16 dead in helicopter crash near Kyiv – Interior Minister among the dead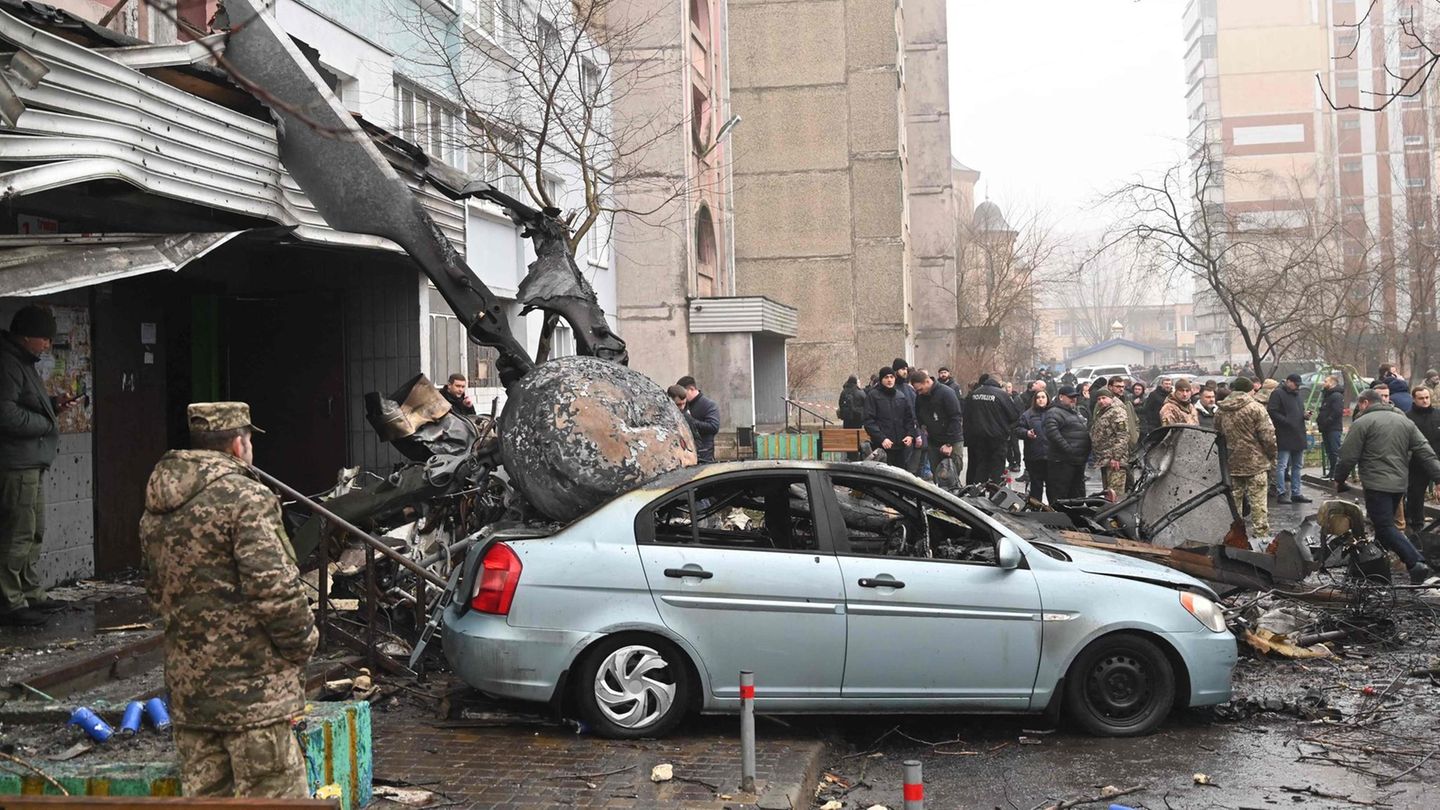 Ukraine
At least 16 dead in helicopter crash near Kyiv – Ukrainian Interior Minister among the dead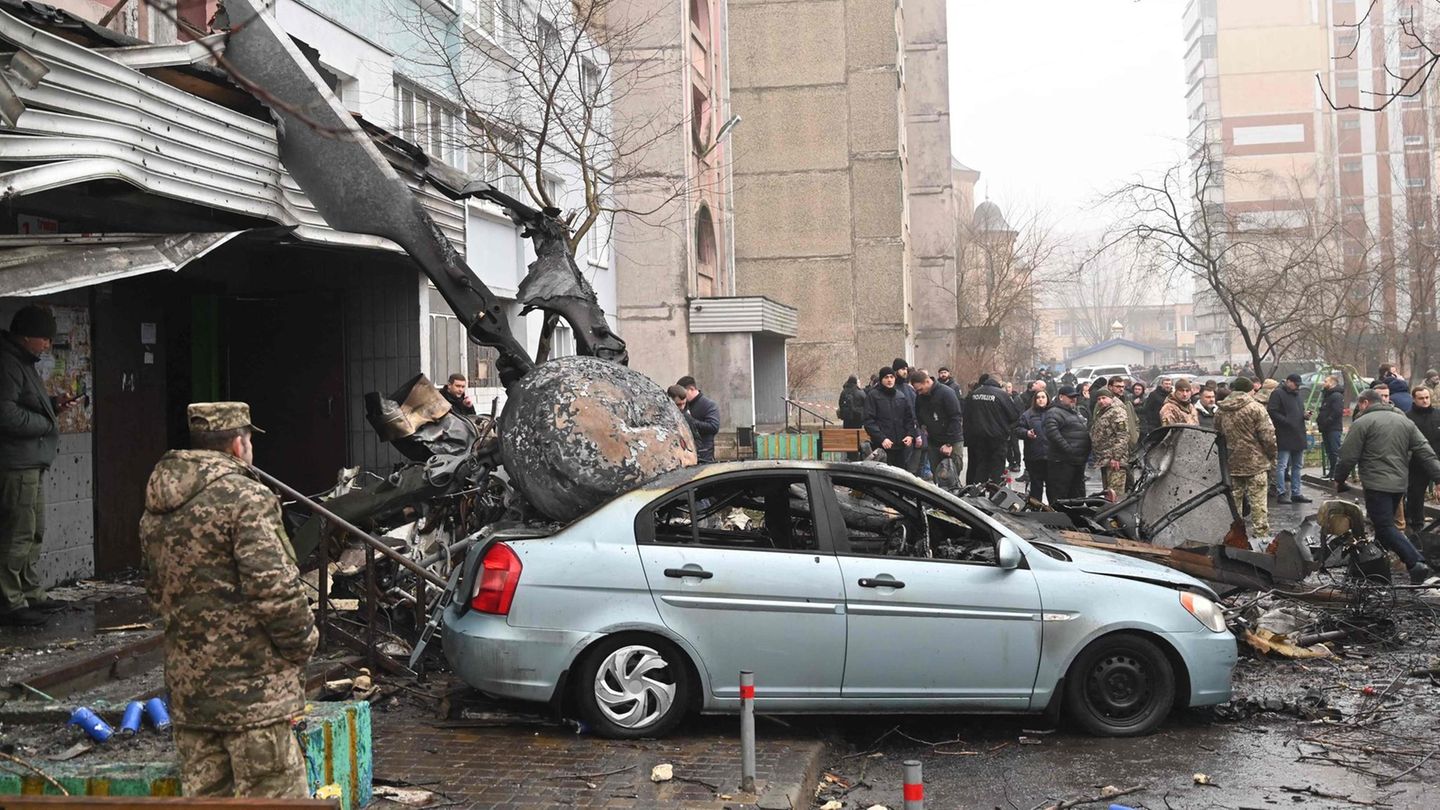 16 people died in a helicopter crash near the Ukrainian capital Kyiv. According to police, the Interior Minister of Ukraine is among the dead. Two children were also killed
According to police, Ukrainian Interior Minister Denys Monastyrskyj died in a helicopter crash near the capital Kyiv. At least 16 people died in the crash in the small town of Brovary, police chief Ihor Klymenko said on Facebook on Wednesday. Deputy Interior Minister Yehwhenij Jenin and a state secretary were also among the dead.
Like the news agency interfaxUkraine reported, the helicopter crashed near a kindergarten and a residential building. Two children were also killed, police said.
Helicopter crashed near kindergarten

Klymenko said loudly Interfax Ukrainethat 22 people were taken to hospitals. Ten of them are children.
The head of the Kyiv regional military administration Oleksiy Kuleba told the Telegram news service on Wednesday morning: "During the tragedy, children and employees of the facility were in the kindergarten. At the moment, everyone has been evacuated. There are victims. Ambulance, police and the fire brigade are on duty at the crash site."
Note: A first version said that Kuleba spoke on Thursday morning. Correct is Wednesday morning. This has been corrected.
rw
AFP
DPA