UK student union admits mistake: report confirms anti-Semitism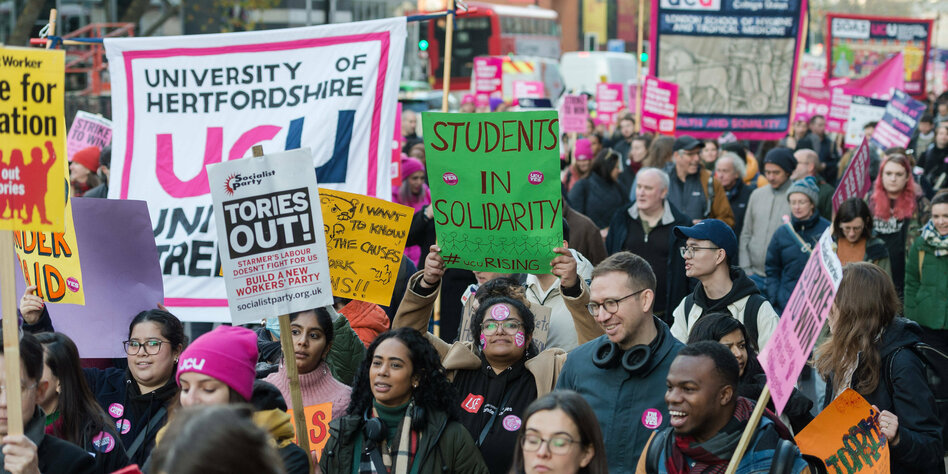 According to one report, Jewish students had swastikas painted on their T-shirts. The association had taken insufficient action against discrimination.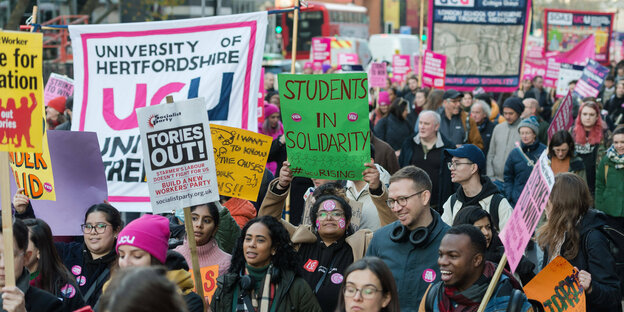 LONDON taz | The National Union of Student (NUS) nurtured a hostile culture toward Jewish students for 17 years, it said independent report published on Thursdaywhich was commissioned by the student union itself.
It was only in November that NUS Chair Shaima Dallali Dismissed from office after allegations of anti-Semitism were confirmed in an investigation.
Lawyer Rebecca Tuck, who is leading the current investigation, said the NUS – the governing body of all student unions in the UK – had done insufficient work on anti-Semitism.
Jewish students would have endured anti-Semitism and hostility based on prejudice within the NIS. This happened most notably during NUS conferences and events: in one case, a Jewish student was told that one hoped she would enjoy her sweet cola, which one made with the blood of dead babies.
Stickers that say "Hitler was right"
Other students have been told that the proposal to exclude Jewish students from the NUS anti-racism group is not "the final solution". Another student was not served at the bar at an event because he was wearing a Jewish hat. A representative of the Jewish student association Union of Jewish Students (UJS) is said to have been told that the association, like himself, by the Mossad, Israel's foreign intelligence agencybe sponsored.
At a "white t-shirt party" where new students can write something on each other's white shirts, swastikas are said to have been painted on Jewish students. In some lounges there were stickers that said "Hitler was right".
Tuck further stated that Jewish students are often seen only as Jews, who therefore automatically take responsibility for Israel politics carry – no matter what other identities they have.
The report also includes a quote from a Palestinian student who said after a so-called NIS "liberation conference" in 2022 that she was fed up with those who profess commitment to Palestinian human rights but only hide their anti-Semitism behind them.
NUS now wants to create guidelines
UJS President Joel Rosen said after the report was published that it showed anti-Jewish racism was at the heart of British student politics. The NUS disregarded Jews for generations.
Kat Stark, Director of the NUS, accepted the report and all its recommendations. All employees of the NUS would have to do courses on anti-Semitism in the future, she said. Jews should also be given a permanent voice on equal rights issues. A guide would be developed to minimize future problems arising from actions on the Israeli-Palestinian conflict. It is perfectly possible to talk about this without it degenerating into anti-Semitism, says Stark.
"We want to inform current, former and future Jewish students that theanti-Semitismthat you had to experience and really sorry for the moments when you had to feel unwelcome," emphasized Stark.