Udo Lindenberg shows AfD politicians the middle finger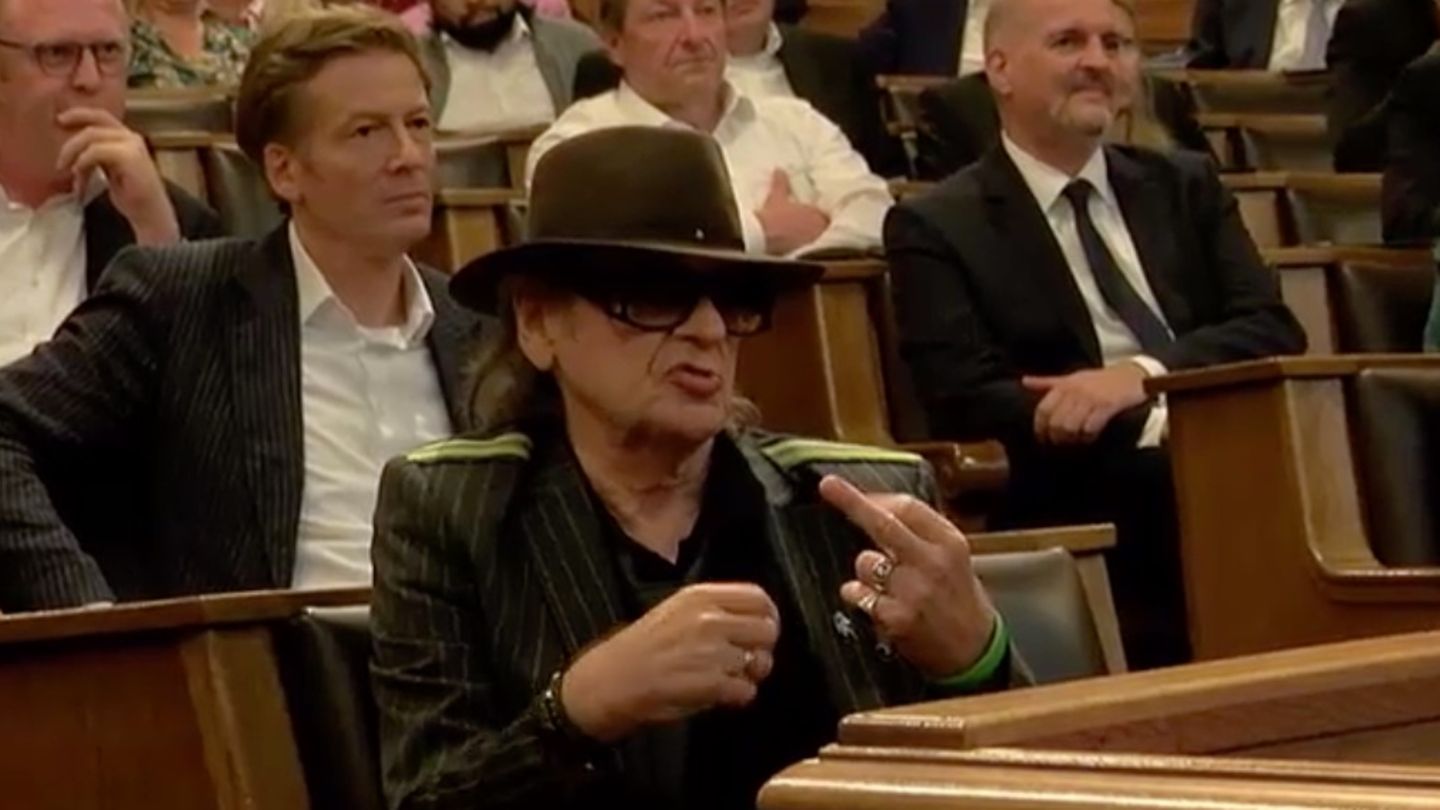 Hamburg honorary citizen
Udo Lindenberg shows AfD politicians the middle finger – MP threatens to sue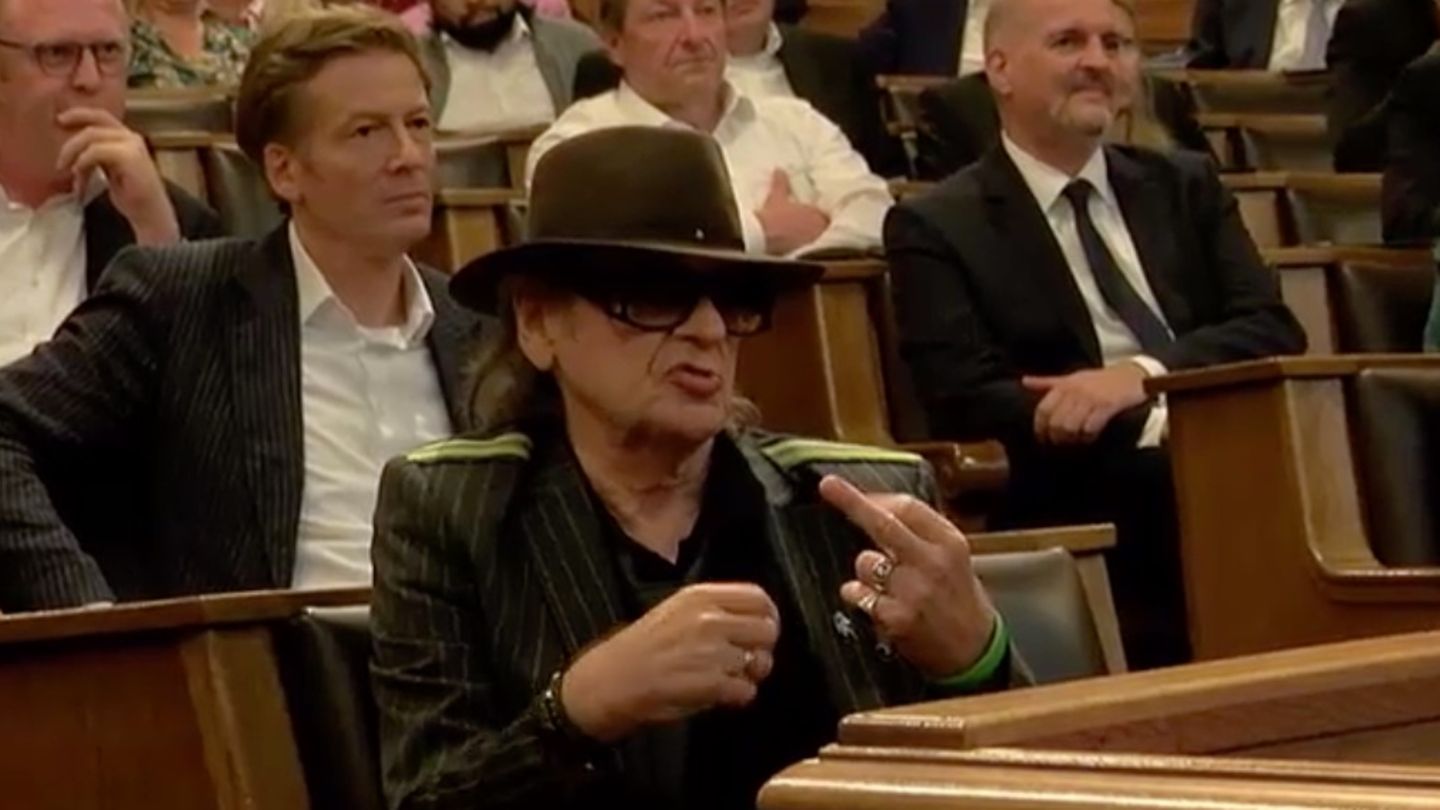 Udo Lindenberg was made an honorary citizen of Hamburg - and also showed what he thinks of the AfD. During the speech of an AfD politician, he showed the middle finger in his place.
Udo Lindenberg was given a great honor last week: The panic rocker was made an honorary citizen of Hamburg - the highest honor in the Hanseatic city. Mayor Peter Tschentscher (SPD) had already proposed Lindenberg in 2021, and all groups were enthusiastic. With everyone except the AfD. Party MPs voted against the motion.
What Udo Lindenberg thought of it and of the party as a whole, he showed very clearly at the citizenship meeting to award the honorary citizenship. During the AfDGroup Vice Alexander Wolf gave his speech, Lindenberg showed the middle finger in the camera. Wolf is now threatening to report the musician for insult.
AfD rejects honorary citizenship for Udo Lindenberg

"In car traffic that would be worth a conviction," said the AfD politician to "t-online.de". "One should make even higher demands on an honorary citizen than on other citizens." In his speech, Wolf spoke out against appointing Udo Lindenberg as an honorary citizen of the Hanseatic city. "Compared to Us Uwe (Seeler, editor's note) Udo Lindenberg will not become Us Udo. An honorary citizen should Hamburg deserve a special degree," he said. "Mr. Lindenberg likes to boast of showing 'attitude'. It's nothing special, though, if you stick with the 'mainstream' and go with the flow in a sleek, laid-back way."
He didn't even notice Lindenberg's gesture during his speech, Wolf said "t-online.de", but he was then made aware of it. In the recording of the session on the website of the Hamburg Parliament, you can see how Lindenberg middle finger indicates. Wolf had asked the musician to apologize in a letter, but had received no reply.
Lindenberg: "An absolute hammer"

Udo Lindenberg was enthusiastic about the honorary citizenship: "The fact that this awesome, brightly colored city of music and culture is now making me its honorary panic is of course an absolute hammer and a huge honor." The 76-year-old originally comes from North Rhine-Westphalia, but has lived in Hamburg since the late 1960s - and is now in line with Helmut Schmidt, Uwe Seeler and other great sons and daughters of the Hanseatic city.
Sources: "T-Online.de" / Hamburg citizenship
epp