Two British-Iranian prisoners free: 'Nazanin is now airborne'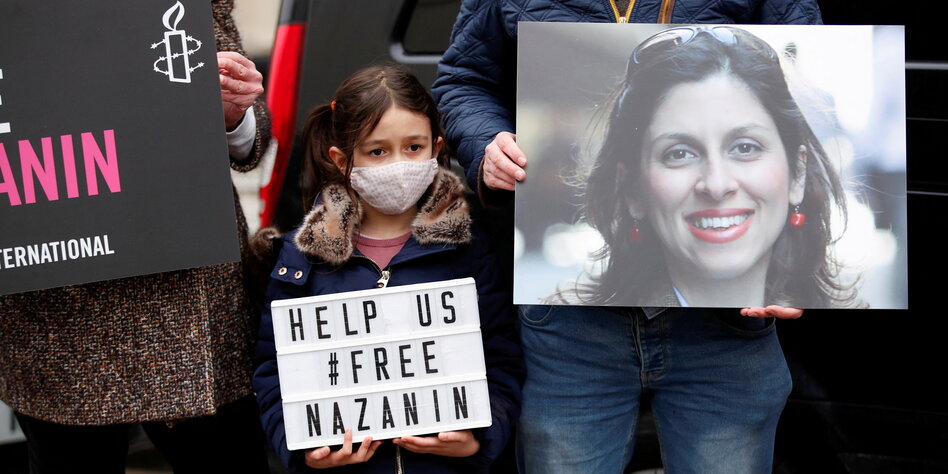 After long detention, two British-Iranian citizens are allowed to leave Iran. London had previously paid Tehran millions.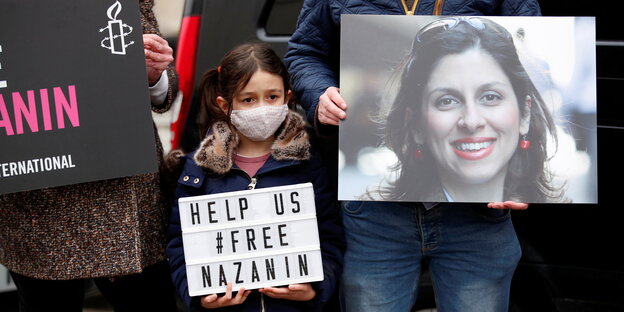 BERLIN taz | Two British-Iranian dual nationals are allowed to leave Iran. "Nazanin (Zaghari-Ratcliffe) is now in the air", British MP Tulip Siddiq said on Twitter. The 44-year-old journalist and mother of one daughter who works for the Thompson Reuters Foundation has been stuck in Iran for almost six years – five years in prison and the rest of the time under house arrest. She was accused of wanting to overthrow the Iranian regime and set up a network critical of the government. traveling with her Anoosheh Ashoori back to UK. The 67-year-old was arrested in August 2017 while visiting his mother in Tehran. He was sentenced to 10 years in prison for allegedly spying for the Mossad.
Iran's Fars News agency said the UK government had made a payment of "US$530 million ahead of schedule" to Iran before the two were released. British Foreign Secretary Liz Truss had according to information from the British newspaper The Guardians phoned her Iranian counterpart, Hossein Amir-Abdollahian, on Monday, assuring him that efforts were being made to clear the UK's debt to Iran. The amount has been open since the mid-1970s: At that time, the Iranian Shah Mohammad Reza Pahlavi ordered 1,750 British tanks and other military vehicles – of which almost none were delivered due to the Islamic Revolution of 1979.
This week, Zaghari-Ratcliffe had already had her passport returned and was waiting at her family's home in Tehran for an opportunity to leave the country. Siddiq announced on Wednesday morning that Zaghari-Ratcliffe is now at Tehran Airport but is still under the control of Iran's Revolutionary Guards.
Secretary of State Truss also announcedthat Morad Tahbaz, a British-American dual national with Iranian roots, had been released "on leave" after 4 years in prison and that work was being done to ensure his safe departure. Tahbaz was among a group of animal rights activists in Iran who have been accused of espionage after using cameras to track endangered species.
German-Iranian dual nationals are currently also incarcerated in Iran, including Nahid Taghavi, who was sentenced to ten years in prison for propaganda against the regime. There is constant speculation that the detainees are intended to serve as a bargaining chip for Iran to extort political concessions.