Transphobia on the Internet: Turn off the hate speech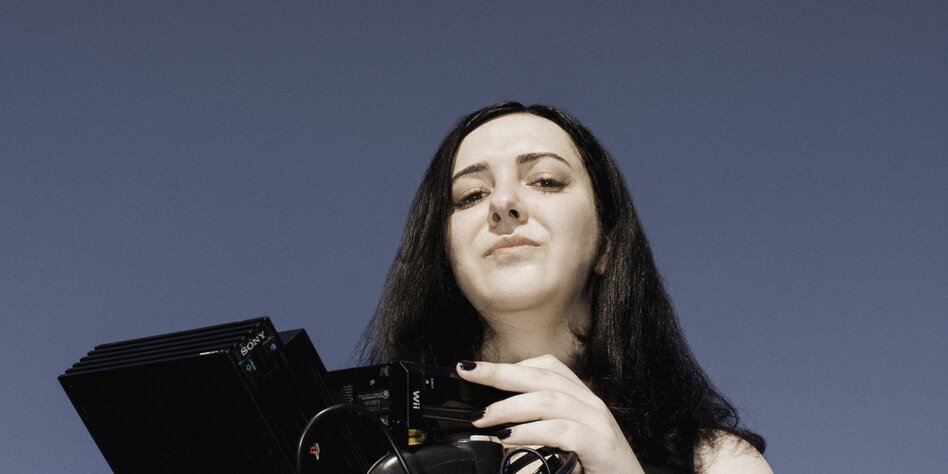 In the online forum Kiwi Farms, users also organize stalking campaigns against trans people. But those affected are fighting back.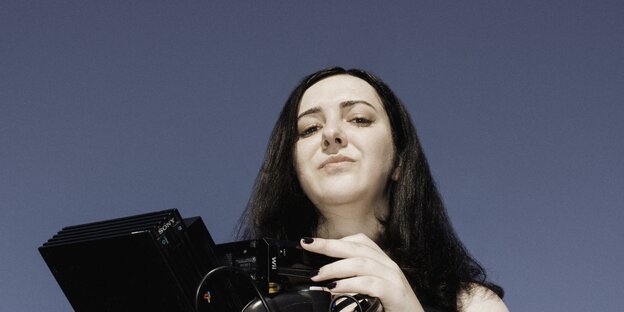 Actually, Jerrica Moore and Brittney Miller wouldn't call themselves anxious. But for a few days now, the two trans women have been locking the door when one of them is walking the dog. On the street, they turn around to see if anyone else is walking. The Seattle, Washington couple keep a log of who's coming home and when – so they can know immediately if the knock on the door could be an uninvited guest.
The reason for their caution: Transphobic users doxxed the two women on September 1 in the online forum Kiwi Farms – that means: published their place of residence, their birthdays and jobs together with several photos on the Internet. "It was a total shock," says 38-year-old Moore. "We've been keeping our eyes open since then and no longer post pictures of us on social media," adds her partner in an interview with the taz.
As for why Moore and Miller were targeted in the forum, the trans women can only guess. They speculate that it was the same reason that led to the temporary shutdown of Kiwi Farms four days later: Moore and Miller had vehemently called for the forum to be banned on Twitter using the hashtag #DropKiwiFarms.
Since its inception in 2013, the site has been dripping with hate. The members scoff at queer people, share right-wing extremist and misogynistic ideas and call for organized stalking actions. They are primarily aimed at feminists, queer activists, people with mental health problems, journalists and gamers. According to US media reports, three people have committed suicide in the past after falling victim to an orchestrated hate campaign at Kiwi Farms.
Stalking across national borders
The social media campaign to shut down the site in August was initiated by Canadian video game streamer and trans activist Clara Sorrenti, known online as Kefalls. Sorrenti had been the victim of so-called swatting in the past few weeks. At Kiwi Farms, users had arranged to fake an emergency with the police. As a result, armed police officers stormed the 28-year-old's apartment. Sorrenti then fled the United States. But the stalking continued: Using details on photos she posted, such as the hotel bed linen, Kiwi Farms members found out her whereabouts and also harassed her in Northern Ireland.
As a result, Sorrenti decided to put public pressure on Cloudflare, Kiwi Farms' security service provider. Cloudflare is a San Francisco-based company that specializes in protecting websites and the servers behind them from attacks. Until a few days ago, Kiwi Farms was one of his customers. Then, on Sept. 3, Cloudflare CEO Matthew Prince said the rhetoric and threats on the site had "escalated to the point where we believe there is an imminent threat to human life." The site was then unavailable for six days.
Shortly thereafter, Kiwi Farms went online again with a domain from the Russian security service provider DDoS-Guard. However, just one day later, the company ended the collaboration after several users complained about violations of the service provider's terms of use. Josh Moon, founder of Kiwi Farms and former administrator at 8chan, the forum on which the perpetrators of Christchurch and Halle, among others, radicalized themselves, wrote in a Telegram channel that he was "absolutely sure that we will survive this shitstorm".
And indeed: On Thursday evening Kiwi Farms went online again. Nick Lim, founder of the Washington-based IT service provider VanwaTech, confirmed to US media that his company is now providing the servers for the site. VanwaTech also hosted the forum 8kun, formerly known as 8chan, in 2019. As early as 2017, VanwaTech hit the headlines because the neo-Nazi website "The Daily Stormer" ran through its servers.
At Kiwi Farms there is also a German-language section in which anti-trans statements and threats were made to several German trans people. Some of those affected seek help from HateAid, a counseling center for digital violence. For Anna Wegscheider, a lawyer at HateAid, the temporary shutdown of Kiwi Farms came as a "surprise". Wegscheider is less surprised that the site can be accessed again at a new web address. "In order to really protect those affected, a more permanent solution is needed," says the lawyer.
Jerrica Moore and Brittney Miller were relieved when the forum was taken down, but it was short-lived. The two women are aware that hate doesn't go away when a website is shut down. "We're not going to stop these people from hating us," Moore says. And the rush? "They won't stop until they are held legally accountable."