Traffic light arms export law: objection to Lambrecht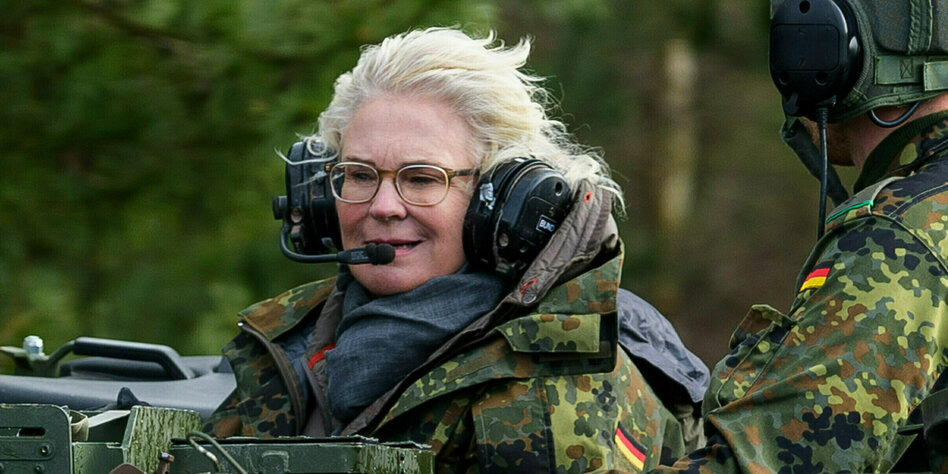 Greens and peace organizations contradict the defense minister. The SPD politician had called for loopholes for EU armaments projects.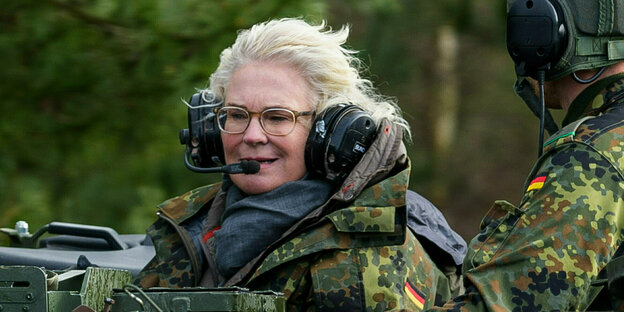 BERLIN taz | Peace organizations warn the traffic light coalition against softening the German arms export rules. Christine Hoffmann, secretary general of Pax Christi, said on Tuesday: "Secretary of Defense Lambrecht's call for an easing of arms export controls is unacceptable against the background of a debate that has been going on for years and which has finally reached the point of pushing through a tightening of an arms export control law."
Sven Giegold, who is working on the new law as Green State Secretary in the Ministry of Economic Affairsmust ensure that there are no loopholes for multinational armaments projects.
In a keynote speech on security policy, Lambrecht (SPD) spoke out against strict rules for joint projects with other EU countries on Tuesday. "We have to get to the export rules in order to give cooperation in defense goods a powerful boost in European politics," she said.
International partners would shy away from investing if they feared that Germany would prevent refinancing through transactions with third countries. "With our reservation of values, we place ourselves above our European partners. But what do European values ​​even mean when we say to our democratic partners: Your morality is not enough for us?" said the Defense Minister.
Groko decided to make an exception
The grand coalition had 2019 initially tightened the German arms export guidelinesbut then an exception was introduced in an agreement with France: If German companies contribute less than 20 percent of the components in joint projects, the comparatively strict German export regulations do not apply.
Last fall, the traffic light agreed on a "restrictive arms export policy" in its coalition agreement. The large number of previous regulations should give way to a uniform and binding law. There may only be exceptions "in justified individual cases", which must be documented in a publicly comprehensible manner.
The Greens want to continue to hold on to this agreement. Group Vice President Agnieszka Brugger wrote on Twitter that she did not understand the SPD line: Lambrecht was slowing down support for Ukraine, but wanted to relax the rules on arms exports in general. "Of course we need binding European rules. But we have to shape it together in the light of the past few months," Brugger continued.
Party leader Omid Nouripour said on ARD: "Despite all the need to help Ukraine, we have to keep looking at arms exports to see how they can lead to the next conflicts. And that is why it is important to deal with it restrictively."