Tough anti-drug laws in Singapore: Drug smugglers executed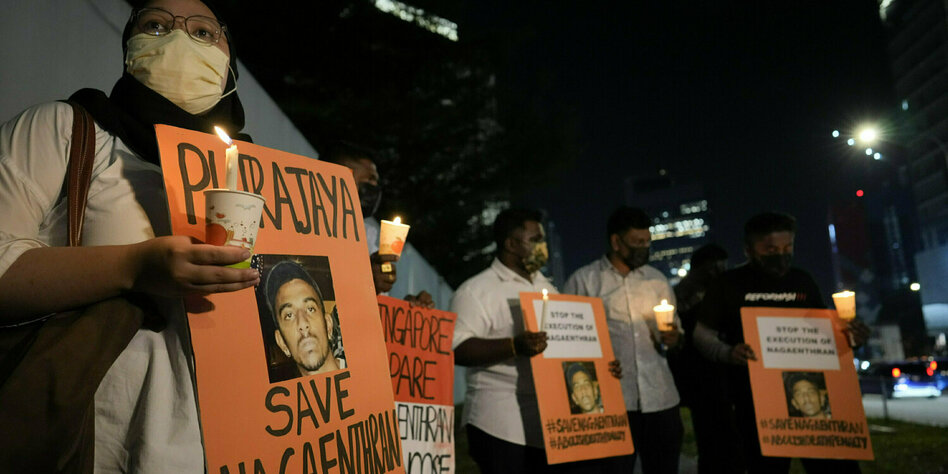 The mentally disabled Malaysian had already been convicted in 2010. Protests by human rights activists and relatives could not prevent the verdict.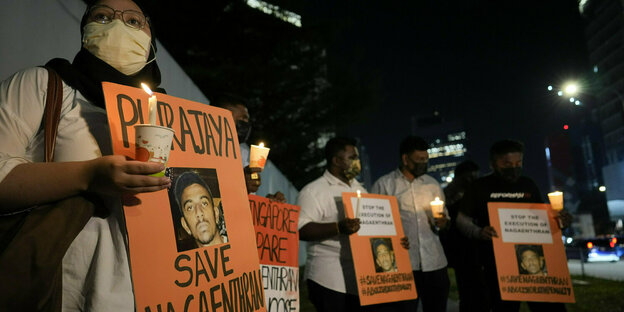 BERLIN/SINGAPORE taz/dpa | Despite international and also unusual local protests, a mentally disabled drug smuggler was executed in the Southeast Asian city-state of Singapore on Wednesday. The 34-year-old Malaysian was hanged on Wednesday morning, the state news channel reported Bernama TV from neighboring Malaysia, citing the man's brother. His family and human rights activists had tried to prevent the execution until the end. An appeals court finally upheld the verdict on Tuesday.
Nagaenthra Dharmalingam was arrested on entering Singapore in 2009 with 43 grams of heroin. At that time he was 21 years old. A medical expert later diagnosed him with an IQ of 69. This value is recognized as an intellectual disability.
Nevertheless, the Malaysian was sentenced to death in 2010. According to the judges, he was aware that he was breaking the law. "My brother had a big heart, he trusted everyone," his brother Navim Kumar said in an interview. According to reports, the financially indebted man was forced into action. He wanted to support his mother with the money.
"Several medical experts have identified that he has intellectual and cognitive limitations that may have affected his risk assessment and presentation of the circumstances of the offence," Amnesty International said late last year. According to the organization, the execution violates international law and standards. Actually, the convict should have been executed last November. However, his lawyers obtained a last-minute reprieve because at the time he positive for the corona virus has been tested.
Among other things, the EU and UN experts protested the verdict. As recently as Tuesday, his mother tried according to the Singapore newspaper Straits Times to prevent the execution. Western criticism of the strict drug laws – violating them often means death – are mostly ignored with reference to the colonial era.
There was a two-year break in executions until March due to the corona virus. A reform of the death penalty now gives judges more leeway to refrain from carrying out an execution, but now it seemed to be a question of making a deterrent example of dharmalingam.