Tidying up made easy: Coach gives insider tips for inexpensive storage systems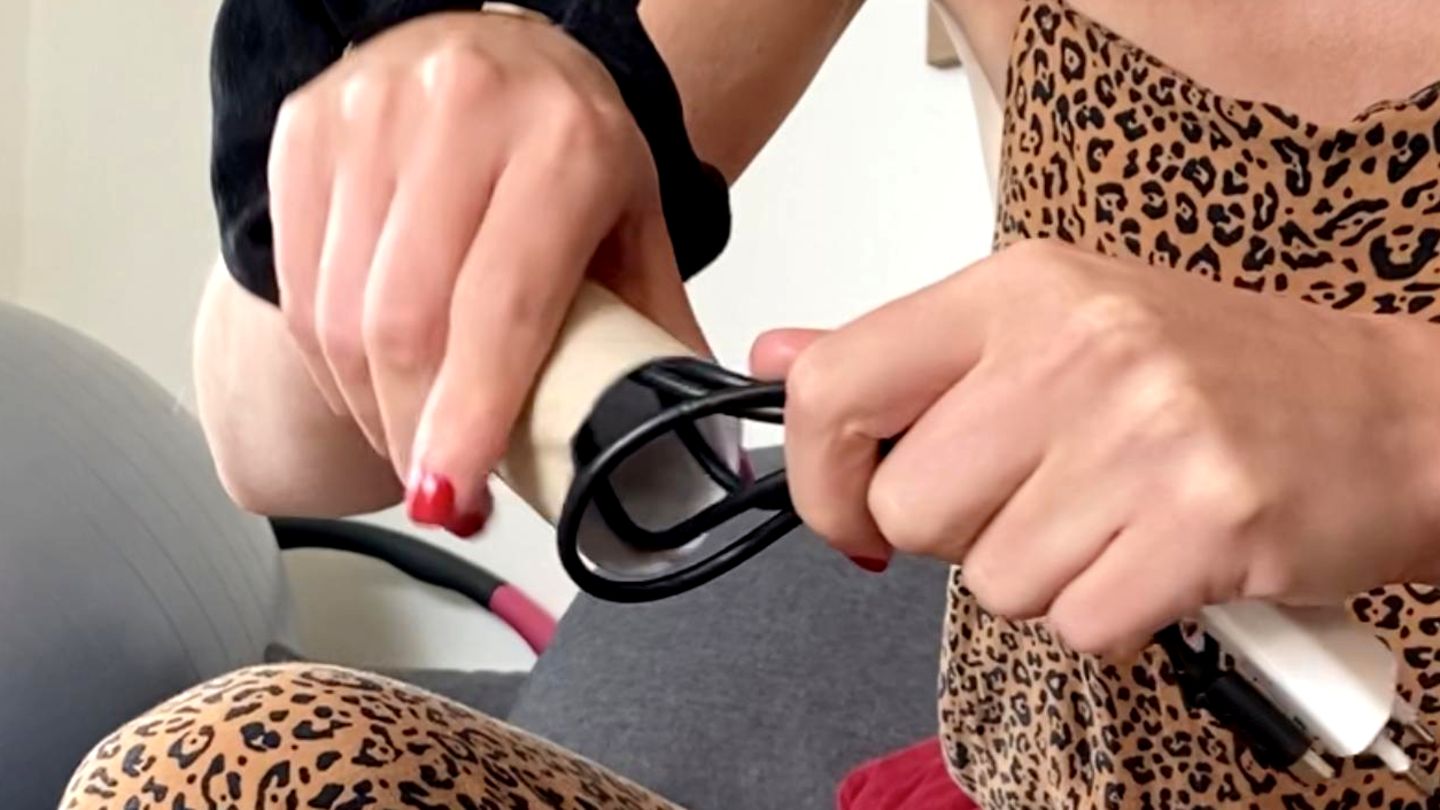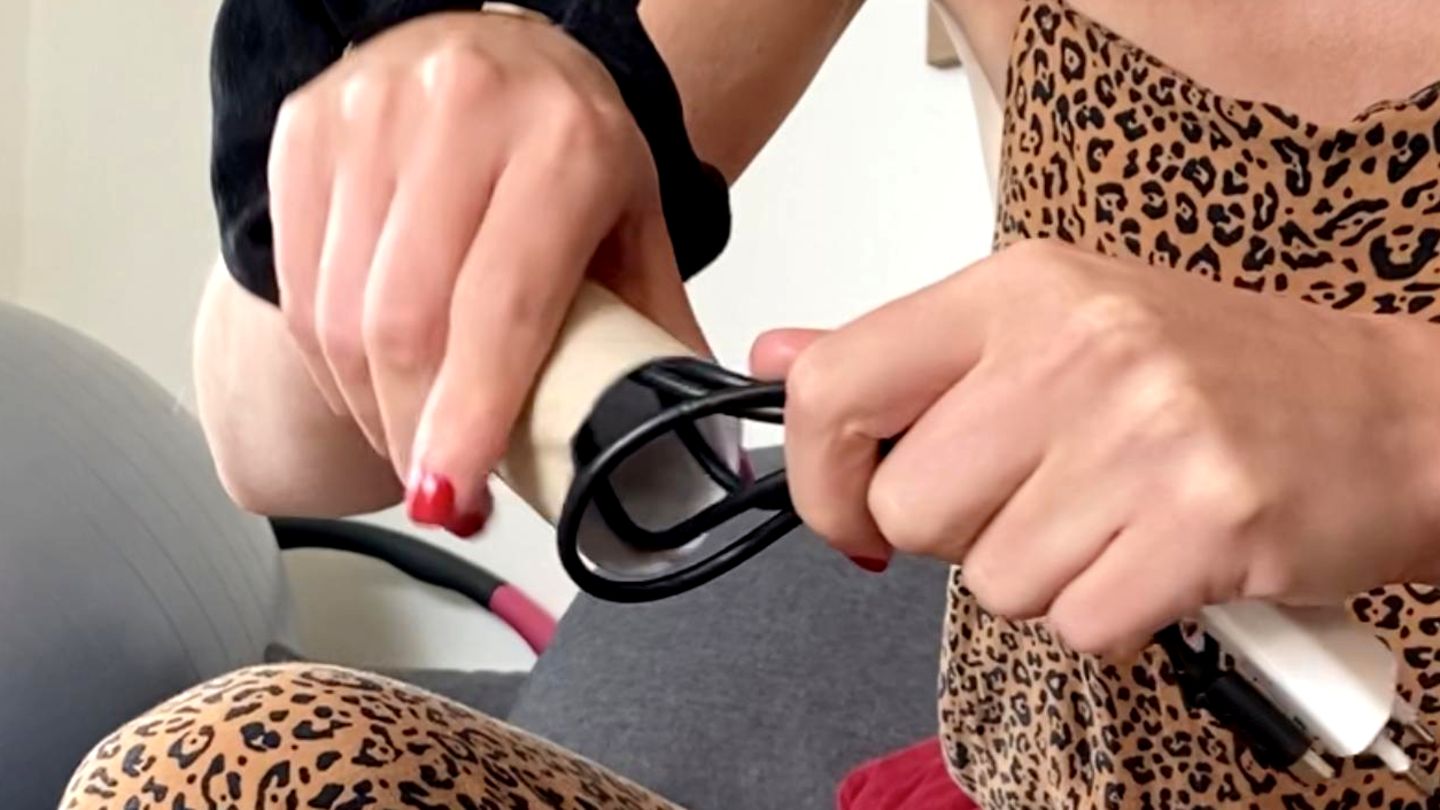 Watch the video: Inexpensive and effective – with these five organization systems, you can use small spaces optimally.
to bring order to small spaces. This is not so easy. Three weeks ago Nadine was at my house and helped me to tidy up and clear out my mini storage room. Nadine is a tidiness coach and has helpful tips and tricks on how to get everything out of small rooms. So that I can use my storage room perfectly, we install simple organization systems. The organization systems are particularly suitable for small and narrow rooms and can be used in many living areas. The practical: They are effective and also inexpensive or even free.
Tip: door organizer
What's handy about an organizer behind the door is that you can ultimately store things that you need. Right in your closet. This is the room right by your front door. That means I've planned to sort bags there. But a bicycle helmet, for example, can also hang there. Sunscreen or this to-go area. hobby area? picnic blanket? You have everything at hand and only have to open the door. The practical thing about this organizer behind the door is that you now have two shelves in your storage room and no other storage space, and the doors can also offer you wonderful storage space by simply hanging an organizer on them. Exactly.
To what extent is the back of a door an underestimated space that many people may not even use properly?
So it's definitely an underestimated space, the back of a door, because it's just not seen as a piece of furniture. You have a closet with drawers and shelves. A door is a flat board. So what am I supposed to do about it? But that it's so easy to conjure up extra storage space with a hard bar or the organizer I recommended. And that also disappears. Open the door and you close the door. But you don't actually see it. And that's the area. Or leaving and entering a room. That also means the first area in which we can store your things and, so to speak, the things that you always need to have quickly accessible, right at hand.
Tip: stacking systems
There are strong systems or yes. Additional shelves on the shelf, attachments for corresponding pieces of furniture that you can use if you can no longer buy shelves. And above all you want to use the height.
Why are these systems so great for small spaces?
Yes, stacking shelves are great for small spaces because you can really use the height. You have little space and want to store a lot there. And you have the opportunity to create additional storage space with these stackable shelves. If you only take one shelf attachment, put the original area with your cables below and the instructions, for example, on top.
Stackable boxes are also suitable for using wasted storage space on the shelf.
The transparent boxes are handy because you ultimately see directly what you are storing in your chamber. Well, you can't forget things because you always see them the same way right away. With these boxes you can use storage space that you would otherwise not be able to use because you can stack them. In doing so, you have replaced shelves that you can no longer rebuild and have used the height.
Tip: turntable
A rotating divider is great because you can always get to them directly and don't have to stack them in a row. You can use a rotating divider in various rooms and especially in your small room it is a wonderful way to store your things even in the back corner of the shelf. No, you spin the plate and it spins and a few things spin and you always get right to the bottle you need.
What else is a rotary divider suitable for, apart from cleaning agents?
Yes, great, a rotary divider is ultimately also useful in your refrigerator. You can keep jam jars in there, or if you're a Nutella fan too. oils or soy sauce. So something like that. And you'll see right away. But you can also keep it in the bathroom to keep track of all your cosmetics.
Tip: jam jars
We were also out to structure and organize your chamber cheaply. And I recommended that you collect jam jars for storing your screws, among other things. You had a lot of tools and you have a lot of tools and you can organize it in a wonderfully clear way in the end.
What is the advantage of such transparent jam jars?
The advantage of the transparent jam jars is that you can see directly which screws you are using, that there is no more confusion and, above all, that you are happy to work through your new craft projects so that you ultimately have the right screws at hand.
Tip: toilet paper rolls
toilet paper rolls. So I asked you to collect them so that we can also organize them inexpensively here. And above all, continue to use a material that you have in your household every day. You can use toilet paper rolls to organize cables by rolling them up and then inserting them into the toilet paper roll. And the great thing is, they're made of cardboard. You can then also write down what the cable is useful for. The advantage of inserting these cables individually into the toilet paper rolls is that they no longer get tangled with each other. You no longer have a big ball of yarn in your cable box. And above all, you have an overview of what the cable is actually for?
With this effective and inexpensive organization system, small rooms can be used much better.