Ticketmaster stops ticket sales: $22,000 for Taylor Swift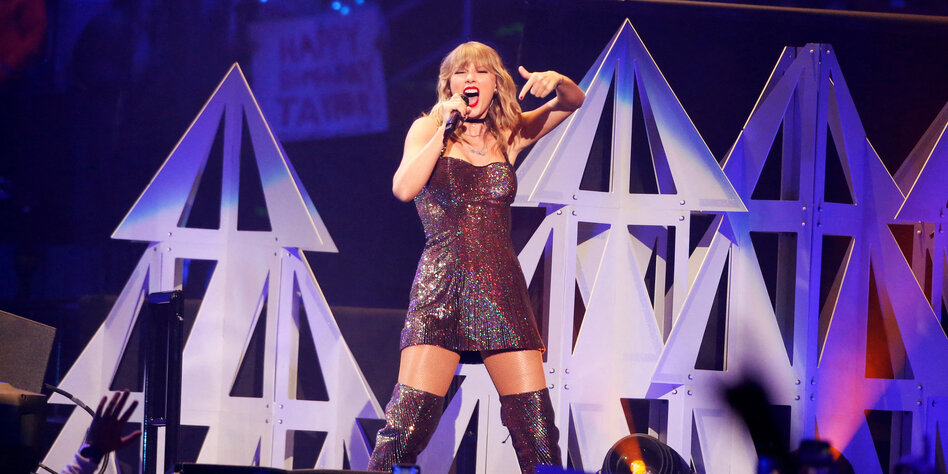 No more presales for Taylor Swift's US Stadium Tour. The rush to the servers was too great. Fans and politicians are fiercely critical.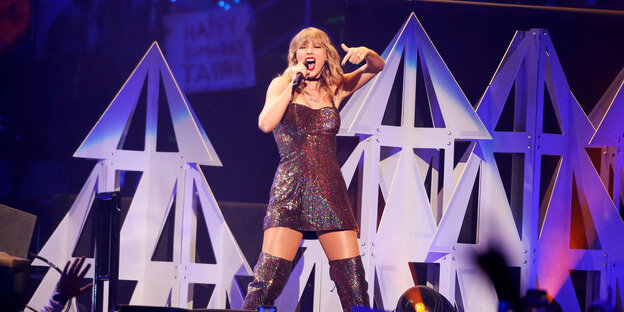 BERLIN taz | The ticket marketer Ticketmaster has stopped advance sales for pop star Taylor Swift's US stadium tour due to the extremely high demand. Tickets were then available on the black market at exorbitant prices: the media reported top prices between 22,000 and over 90,000 U.S. dollar. But the story is far more political than it appears.
Taylor Swift fans have been struggling with hours of online queues and technical glitches over the past few days. It was a "historically unprecedented demand", said the company Ticketmaster. 3.5 million people had registered in advance as "verified fans" in order to be able to take part in the presale – almost a third were lucky and received an access code for participation. With the sale of more than two million tickets, records were broken on Tuesday alone, according to the ticket marketer. But the servers couldn't withstand the onslaught. Frustrated fans reported queues of up to 8 hours. Some took extra time off to get the coveted tickets – most went away empty-handed.
Criticism of monopoly position
In the aftermath, ticket offers appeared on various black market sites, with horrendous prices. On Twitter, fans initiate debates about classism and who can still afford the tickets. The criticism of Ticketmaster is great, also because of the process, who even has the chance of a regular purchase. Eight hours in line and then the site crashes – they expected more.
Democratic Congressman David Cicilline continues: He criticized the company's monopoly position on Twitter and is getting a lot of encouragement, including from left-wing Congresswoman Alexandria Ocasio-Cortez. A campaign by different artists meanwhile calls for the dismantling of Ticketmaster. The outrage of millions of Swifties, as the singer's fans call themselves, could play into the campaign's hands with this scandal.
52 concerts are scheduled for Taylor Swift's The Eras Tour. According to Ticketmaster, the demand cannot even be covered: "Judging by the rush to our website, Taylor would have to give more than 900 stadium concerts – one stadium concert per night for the next two and a half years".
The pop icon released her new album "Midnights" almost a month ago. Within the first 24 hours, she already broke the record for the most streamed Spotify album in just 24 hours. After that, she occupied the top ten spots on the Billboard charts with ten songs. In the 64-year chart history, no artist has ever managed to do this. Last week, the songwriter also cleaned up at the MTV Europe Music Awards in Düsseldorf – she was able to take four awards home with her. The record marathon of the 32-year-olds never ends.