Thunberg, Musk and the price of gas: hypocrisy and treats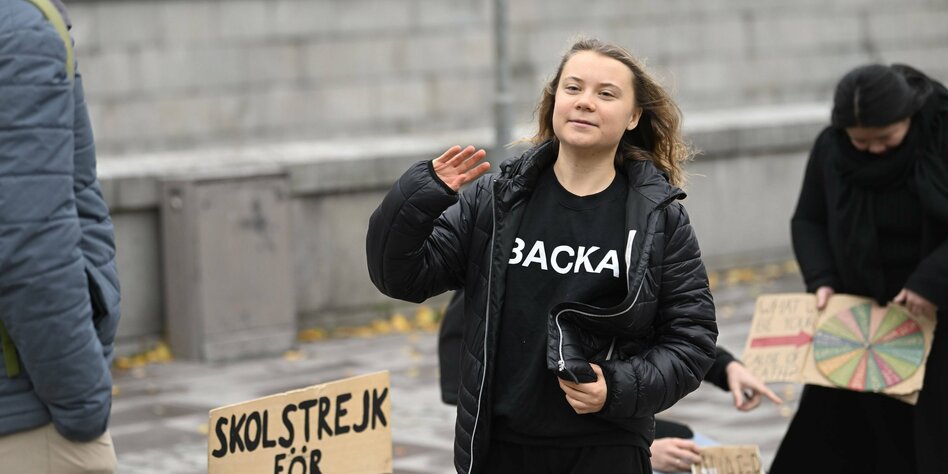 Thunberg blasphemes about small cocks, Musk demands quality, and my bitch is smarter, but not more incorruptible than some people.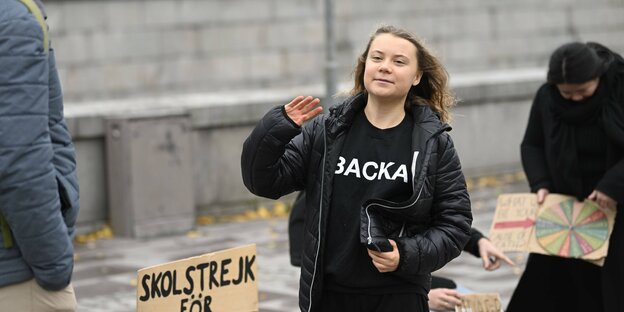 We need to talk about duplicity and hypocrisy," says Dr. Bohne, my assistant, a highly intelligent mix of wire-haired dachshund and German hunting terrier. "These qualities seem to me to be the most pronounced in you humans in the last week of the year that is drawing to a close."
"What makes you think of that?" I ask. "Well, let's take Greta Thunberg. She wrote bad words to a man named Andrew Tate, a former kickboxing champion and playboy wannabe." "I know. So what?" I answer. "He announced to her via Twitter that he would send a list of his 33 cars. And Thunberg replied that he should send it to [email protected]. I don't think I need to translate that, do I?"
Bean shakes his head. she sighs. "Well, I have no doubts about this guy's small cock," she says. "In general, I share the insight that people, especially men, often compensate for small, puny physical features – brains, tails, hands – with big, swanky things – cars, yachts, guns. And I think it's okay to verbally smack those people over the head." She thinks. "But the fact that this is now celebrated by people of all people who are otherwise absolutely outraged about 'body shaming' and constantly talk about 'body positivity', that's pretty duplicitous, don't you think?" She looks at me questioningly.
I nod. "I agree. By the way: The personification of duplicity are double agents. Do you, dear Mrs. Dr. Bean, already noticed that one Employees of the Federal Intelligence Service may have leaked classified information to Russia?"
The lop ears fly reproachfully
"I have," says Bean. "Probably lucrative duplicity. What did he get for it? Treats? Was he blackmailed? Or is he just a Putin fanatic?" She shakes her head reproachfully, her lop ears flapping back and forth. "You humans are a strange species! Although I do not want to hide the fact that we dogs are also quite susceptible to bribery."
Bohne and I are convinced that the double tongue of the week, oh what, of the year!, is Vladimir Putin. Starts a war in the middle of Europe, but says it shouldn't be called a war. "He inaugurated several warships this week," reports my dog. "What does he call the boats? Pleasure boat?" She giggles and barks. "Stupid idiot!" she murmurs, which shows that she is Viennese through and through.
Speaking of Russia: The gas prices fell this week. Mild temperatures, low consumption. "But it still won't get any cheaper for us," I say angrily. "Yes, because the suppliers sign long-term contracts," replies Bohne. "Consumers will feel it, if at all, in a few months." Now it's me shaking my head. "If something becomes more expensive, it is passed on immediately. But when something gets cheaper, it takes time. That's so hypocritical!'
"Just as hypocritical as the mail from Elon Musk to the Tesla employees," says Bohne: "You should really work hard and produce quality, because quality prevails." "He's not wrong," I say. "Yes," Bean agrees, "but he's only doing it so Tesla stock, which has crashed faster than I'm eating my bowl, can bounce back!" He could have prevented the crash by not talking and tweeting so much nonsense!"
"You're not wrong there," I praise my assistant. "But the mail seems to be working, the share price has risen again."
"Speaking of rising prices, can you please fill my bowl? Time for a festive meal at the end of the year! After all, Dr. Drosten declared the pandemic over this week, and we could now also talk about Germans and dogs believing in authority, but we will do that next year.