The inclusion activist Raúl Krauthausen in an interview without words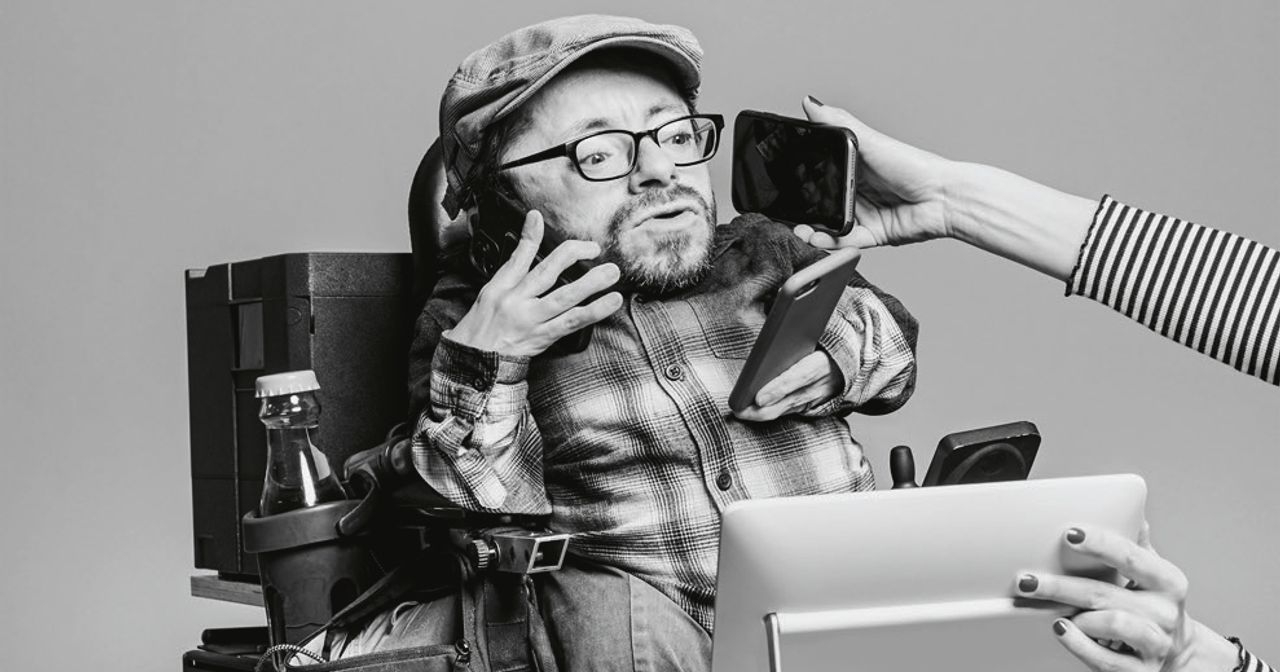 Born: July 15, 1980 in Lima (Peru)
Profession: Inclusion activist, moderator, author
Education: Studied social and business communication at the Berlin University of the Artsstatus: Let's Raúl!
A handicap has to be seen like a hair colour, a characteristic, Raúl Krauthausen once said. With clear sentences like this, the German-Peruvian (full name: Raúl Aguayo-Krauthausen) has become one of the best-known activists for inclusion and accessibility in Germany. The man with the glass bones is present on Youtube, Instagram and Twitter, but also on good old television, he runs five podcasts, including meaningful titles such as Die Neue Norm and Im Elevator, he has published books and has been moderating his own television talk show Krauthausen – face to face on Sport1 for eight years. In 2004 he also founded the organization Sozialheld*innen, with which he is committed to more social justice. But the man doesn't just talk – he also implements accessibility: he managed to produce a mini ramp with a 3D printer (you can download the template on his website raul.de). He created the website wheelmap.org, which shows how wheelchair accessible destinations are in major cities. And these days his new book Who wants inclusion will find a way will be published. If you don't want them, you'll find excuses. There is still a lot to do, Raúl Krauthausen knows that best himself. But where others are still looking at a loss, he simply gets going.