The EU Parliament decides on the ex-AfD boss: Meuthen loses immunity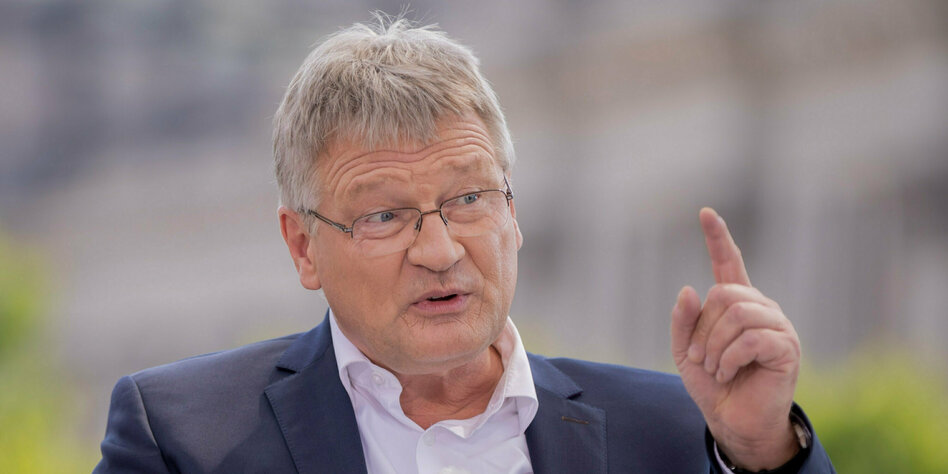 The EU Parliament has voted to strip the EX-AfD leader of his immunity. The background is allegedly illegal party donations from Switzerland.
Strasbourg afp | The EU Parliament voted for the withdrawal of MEPs' immunity former AfD chairman Jörg Meuthen tuned. A majority of MEPs voted in favor of a corresponding report in Strasbourg on Tuesday. The Berlin public prosecutor's office had requested the waiver of immunity "in order to initiate criminal proceedings," it said. The background is the AfD donation affair, in which a Swiss PR company supported Meuthen in the Baden-Württemberg state election campaign in 2016.
As the then federal spokesman for the AfD, Meuthen is said to have "allegedly" not "clearly reported" the services of the PR company in the amount of around 90,000 euros in the annual report for 2016 to the Bundestag, according to the report by the EU parliament. At the time, the Bundestag considered this to be a forbidden acceptance of anonymous donations and imposed a fine of 269,400 euros on the AfD.
According to the EU Parliament, Meuthen is also suspected of having "provided incorrect or incomplete information" in some of the annual reports for 2017 and 2018.
Meuthen has been a member of the European Parliament since November 2017 and has therefore previously been protected from investigations by the Berlin public prosecutor. At the end of January, Meuthen announced his exit from the AfD. Last week he also left the right-wing populist group Identity and Democracy in the European Parliament.