Territory gained by the Ukrainian army: don't let up now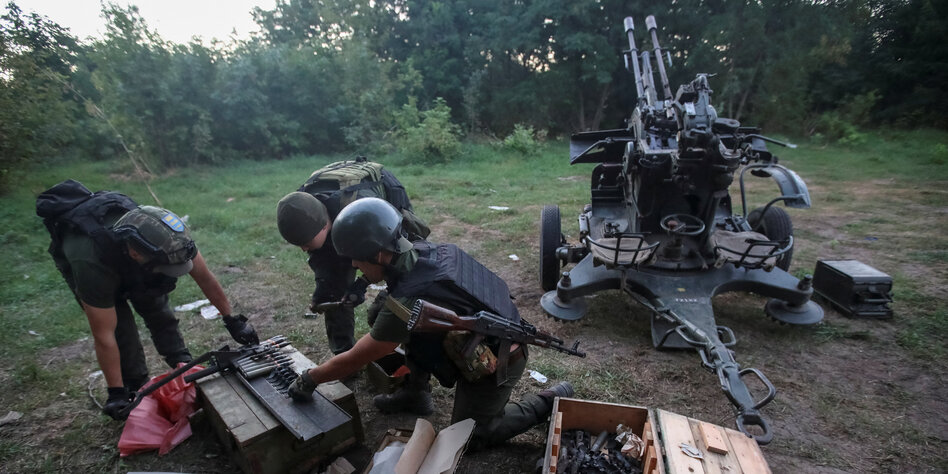 Not least because of the rising cost of living, solidarity with Ukraine is in danger of cracking. Less support would be fatal.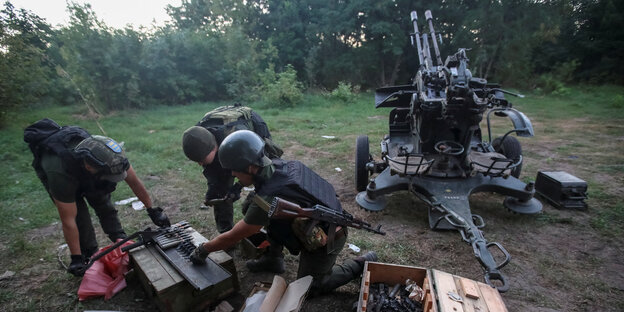 When it comes to reports of success in the war in Ukraine, from whatever side, a good dose of skepticism is appropriate per se. Nevertheless, a development that has been observed since the end of August seems to be continuing this week. Ukrainian troops are not only holding their positions, they are gaining ground. With their counter-offensive, they are said to be gaining ground in the south, but also in the east of the country.
More than 20 villages are said to have been recaptured in the Kharkiv area, and Moscow wants to respond by sending armored vehicles and cannons. Otherwise, however, is of noteworthy attempts by Russian soldiers, the Advance of the Ukrainians to counter something, so far nothing has been handed down. Rather, the "liberators" are on the defensive and, as in Kharkiv, just manage to transport the injured and military equipment away.
If these "facts" prove to be reliable, it would be of great importance for President Volodymyr Zelensky and his government: On the one hand, the spirit of resistance of the Ukrainians is likely to be fueled again. Because they, in particular, have been paying an immense price for almost seven months. On the other hand, it would also send a clear signal to the western states not to let up with their help, along the lines of: Look, we are in a position to turn the tide of this war in our favor.
Addressing the supporters seems more necessary than ever. Not only is war fatigue growing here, but above all the fear of social upheaval as a result of an energy crisis and skyrocketing prices. Also are the usual suspects in arms shipments, such as Berlin, are still not in a donor mood. And Russia? We don't know anything specific, just this much: the conquest of the entire Donbass, Vladimir Putin's declared minimum goal, is a long time coming.
The announced referendums in the occupied territories in southern Ukraine have been postponed indefinitely. At a Economic Forum in Vladivostok Putin said Russia has lost nothing. Indeed? The Kremlin boss isn't just running out of soldiers. In society, too, there is growing resentment about the "special operation". Seven deputies from a district administration in St. Petersburg are to be prosecuted for "discrediting the army".
You want to submit a proposal to the Duma Putin for treason to be removed from office. A penalty is likely to follow. Problem solved? Unfortunately, no. They could really start now.