"Tatort" from Dortmund: family drama with a lot of pain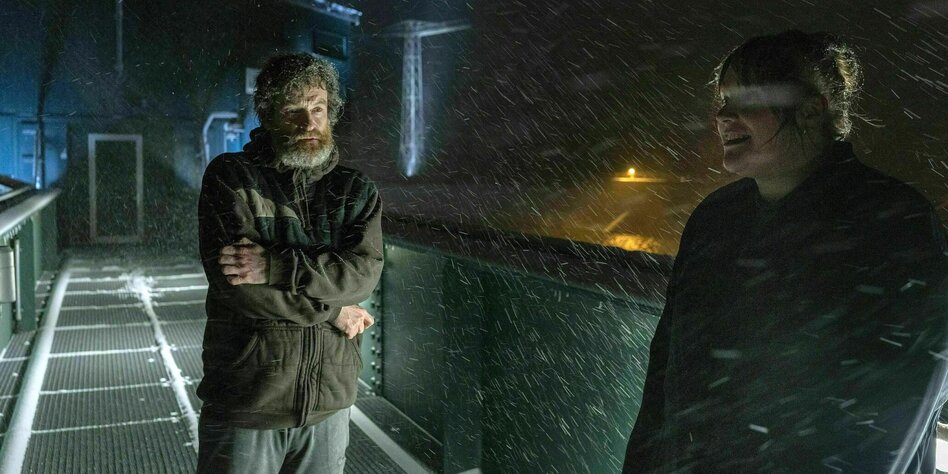 The new crime scene from Dortmund is an atmospherically dense crime thriller. There is no corpse, but the dead still haunt the story.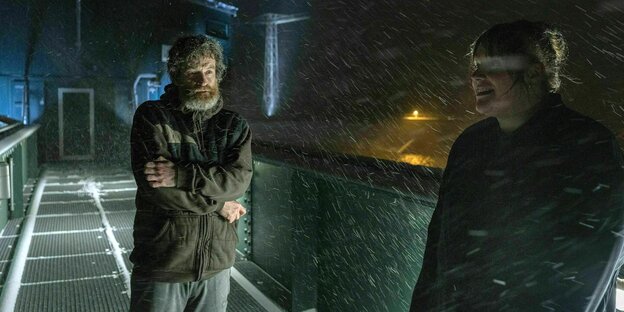 Another "crime scene" in which the male protagonist, this time in the Dortmund branch of the ARD series, mourns his female protagonist, who was taken from his life. Inspector Peter Faber (Jörg Hartmann) with his long, curly hair and bushy beard was hit harder than his colleague Karow, who was in the last Berlin "crime scene" cried for Inspector Rubin.
Faber lives in his Manta, that's how the thriller "You stay here" starts: He wakes up, looks – well – shit, but then surprisingly goes jogging and a little later jumps naked into the water. And cut.
The Spusi is already there Dortmund West Park and welcomes the investigators Jan Pawlak (Rick Okon) and Rosa Herzog (Stefanie Reinsperger) with a "No corpse today." But there are two liters of blood on the floor – "No one will survive that." The colleague from the forensics team asks Herzog also according to Faber: "Still on sick leave?" But she just says "Hm" and shrugs her shoulder. A symptomatic picture.
There is no corpse, but quickly a name. Andreas Richter is missing, head of a real estate company. This buys one house after the other in the cross quarters on, a neighborhood with many old buildings whose rental apartments can be turned into great luxury condominiums.
Loads of suspects
And, of course, Pawlak and Herzog's first clue leads them to an apartment in the process of being converted, where an old gentleman lives. What a surprise, he turns out to be the father of Peter Faber. The two have apparently not been in contact for decades.
There are also other storylines and therefore suspects. On the one hand there is the wife of the missing person who wanted a divorce. Or the son who needs nursing care after a trip with contaminated ecstasy. By the way, his dealer has disappeared. And then there are a couple of youngsters who hang out in West Park and attack Faber's father. So quite a lot of plot for one and a half hours, others would have easily knitted an eight-part series out of it.
"You stay here" is an exciting, because it is coherent, atmospherically dense crime thriller that provides an ethnological description of a milieu in a Dortmund district that may soon be dying out, where pubs are called "Fusel".
This film, which is touching in many moments, is also a psychological family drama. He shows what family members do to each other, how much pain and mental deformation people carry around with them throughout their lives. And shows how inexperienced our species is in talking about what we have experienced in order to process it, instead of just gorging on everything and breaking it down.
message from the dead
That unites the remaining investigators Herzog, Pawlak and Faber with their screwed up family constellations. You can't talk about the death of colleague Martina Bönisch either – it takes a drunken, sprawling evening for the three of them.
Faber received a legacy from his dead colleague, the lover, who breathed out "You stay here" at the minute he died. After this thriller you know what the three words mean: The badly damaged Faber should not steal away, but live on.