Tank delivery "Success for Scholz" – that's how the press commented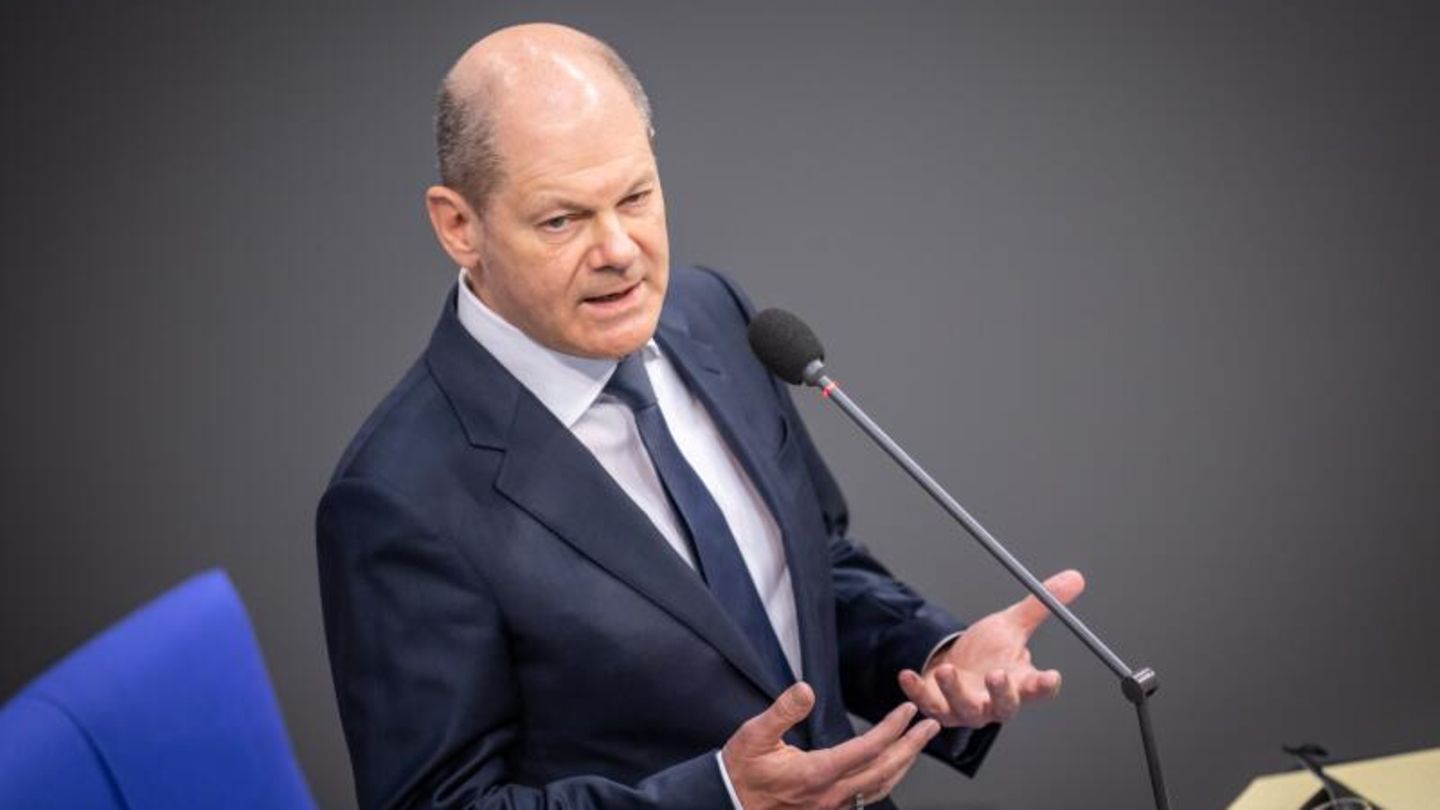 Tank Deliveries
From "success for Scholz" to "reacted too late": This is how the press commented on the Leopard decision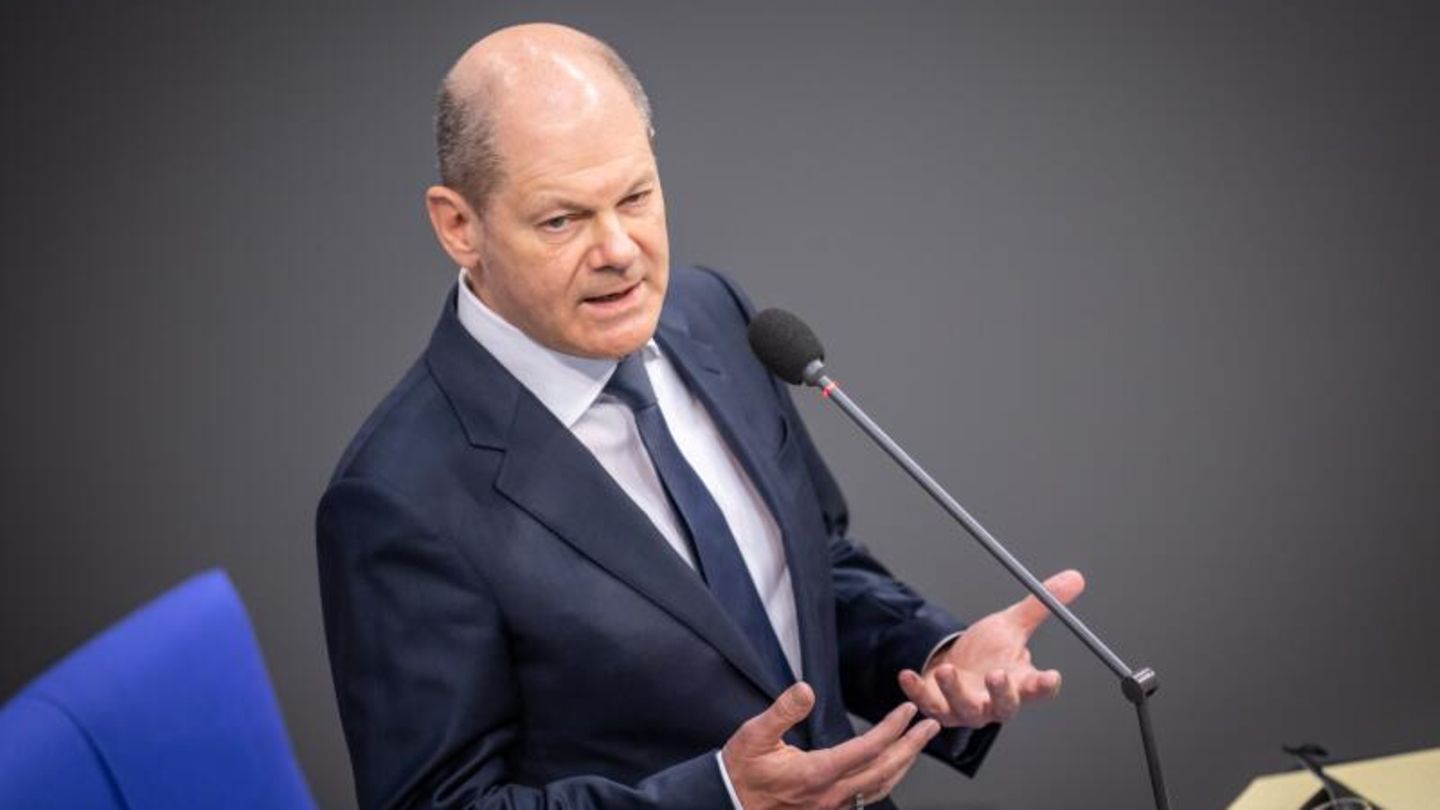 Olaf Scholz paves the way for tank deliveries to Ukraine. The Chancellor's decision was welcomed in the media, but his long hesitation was criticized. The press review at a glance.
Green light from Berlin: After weeks of back and forth, the federal government has decided to deliver Leopard main battle tanks to Ukraine. Other countries are also allowed to hand over such tanks to Kyiv, as the German Press Agency learned from coalition circles on Tuesday. Chancellor Olaf Scholz has long been criticized for its hesitant approach – now the traffic light partners FDP and Greens are relieved. Massive criticism, however, comes from the Left and AfD.
She's been asking for months Ukraine Western-style battle tanks to get back on the offensive against the Russian attackers. According to US media reports, the USA also wants to provide its Abrams tanks, Great Britain has already promised 14 of its Challenger tanks.
The Leopard decision has been well received in the German media, but the long road to it has met with mixed reactions. The press review at a glance.
Praise for Panzer decision: "Good news for Ukraine – success for the chancellor"

"The time": It was an unusual and risky manoeuvre, costing precious time and possibly long-term irritation for the most important ally in the United States Washington caused. But after the most recent reports one has to say: It worked. First and foremost, this is good news for Ukraine, which is threatened existentially, and secondly, it is a success for the much-maligned Chancellor.
"Handelsblatt": "Scholzen" has been over since Tuesday evening. After months of debate, the chancellor decided to supply battle tanks to Ukraine. Not only that, the allies also seem to want to go along with it. The USA will probably also send main battle tanks. With that, the chancellor would have made a big splash. He then forged an impressive tank alliance. A strong signal to Russian President Vladimir Putin and the necessary help for Ukraine in its fight for survival against the aggressor. (…) In the end, Scholz is measured by the result. That's something to be proud of.
"Ludwigsburg district newspaper": It was right that Scholz considered that Chancellor Olaf Scholz did not jump over every stick and withstood massive pressure. Because for of Germany It is relevant to security interests that other allies also supply tanks on a large scale and stand in for each other in the event of threats. Especially when Germany now sends Leopard 2 from Bundeswehr stocks and thus temporarily reduces its defense capabilities. It is clear that Scholz should have communicated better throughout the process. It is now to be hoped that the West will be able to supply tanks in large enough quantities for Kyiv to be able to effectively counter the expected Russian spring offensive.
"Rhein Zeitung" (Koblenz): If the long voting process has led to Ukraine being strengthened too late, the West must bear overall responsibility. Just pointing to Germany would be cheap. Because all too often other EU states and allies have made it very easy for themselves by asking Germany to make deliveries, but were not willing to do so themselves. And Scholz? After the speech at the turn of the century, the Chancellor will soon need another big serve, from which his attitude to the leadership role and his path to the tank decision become clear. In this way he could win back lost trust.
infographics
Leopard 2, Challenger, Himars and Co.: data, facts and functions of various weapon systems
But also criticism: "Scholz puts off supporters and opponents of arms deliveries"

"Leipziger Volkszeitung": Olaf Scholz alienated supporters and opponents of arms deliveries with his hesitant attitude. Of course, the Chancellor has to weigh difficult decisions. But the impression that the federal government Eleven months after the start of the war, no forward-looking strategic planning of military support to Ukraine was pursued. It would also be helpful to explain the reasons for such decisions to the public, instead of resorting to arguments that end up looking like excuses.
"Lausitzer Rundschau" (Cottbus): For Scholz, "close coordination, especially with the United States," basically means: "We can't do it without the United States." (…) But the German urge to step in step triggers resentment in Washington. Because this contradicts two principles: On the one hand, trust in the solidarity of the alliance. Scholz at least gave the impression that he needed the American Abrams tanks as an insurance policy, so to speak – in case Western battle tanks really provoked a counterattack in Moscow. (…) On the other hand, Scholz only spoke a lot about European sovereignty on Sunday in Paris. Little of that can be seen lately.
"Frankfurter Allgemeine Zeitung": There has been a debate about the leopards for months, in which the American government also made it clear that they are in favor of a delivery. Scholz either didn't take these signals seriously or reacted too late. But others also contributed. (…) Since there were also signs of a change of heart in Washington on Tuesday, Scholz could still be successful in the end. Deliveries from America (and France) would be a good signal for the unity of the West and, especially in the case of the USA, also one of reassurance in the alliance.
"Southgerman newspaper": The federal government recently demonstrated impressively why it so urgently needs a joint security strategy: Chancellor Olaf Scholz only approved the delivery of battle tanks to Ukraine after some quarrels in the coalition and with allies. (…) The maneuvering method that Scholz uses to tie in with Merkel has proven to be devastating in the case of Russia. A security strategy cannot prejudge any foreign trade regulation, but it must offer guidelines that are specific and binding, including when it comes to human rights – otherwise you can save yourself the whole thing.
read
DPA
AFP