Suspected security hole in Facebook: With fraud against the free press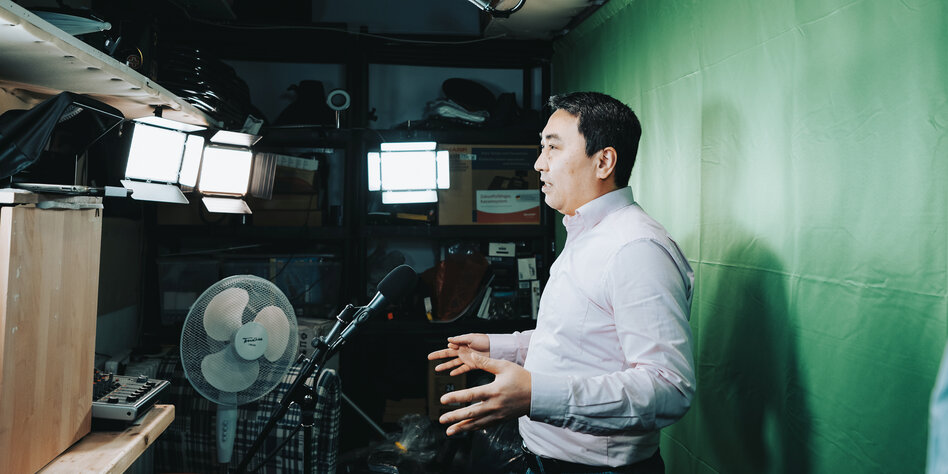 The Vietnamese-German medium Thoibao loses advertising revenue on Facebook. A company claims to be the author of its content.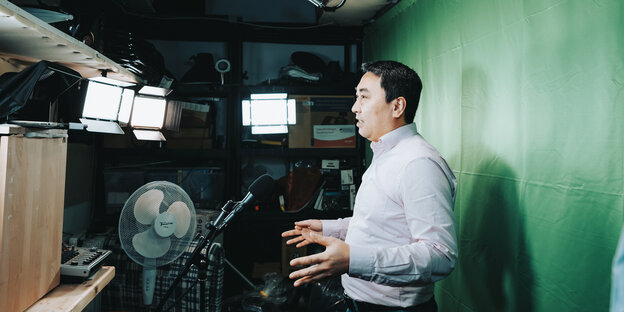 BERLIN taz | The Vietnamese-German online magazine Thoibao.de (Die Zeit) is under massive attack again. Financially this time. Due to a suspected security vulnerability on Facebook, the Berlin-based news portal has been losing a large part of its income for weeks. Thoibao suspects behind it a politically motivated attack on his freedom of the press and freedom of expression – presumably by Vietnam's secret service.
"As of November 27, a company called AJ Parkners has claimed on 60 counts so far the author of what I or my associates produced and posted on the Facebook page of Thoibao posted videos," says editor-in-chief and owner Trung Khoa Lê of the taz. in truth have Thoibao the copyright.
But Facebook forwarded the associated advertising revenue to AJ Parkners after the company complained about the copyright. The location and business activities of the company, which according to Lê probably only serves copyright fraud, are not known.
Facebook go Thoibaos The 51-year-old criticizes that the complaints are not sufficiently addressed. It is true that Facebook would accept its objections to alleged copyright infringement after some time. Nevertheless receive Thoibao furthermore not the advertising income from the videos wrongly claimed by AJ Parkners or in exceptional cases only for the time after recognition of Thoibaos Complaint. But then the income is already much lower.
Facebook doesn't answer questions
The Facebook group Meta left several inquiries from the taz unanswered. Lê filed a complaint against AJ Parkners and asked Reporters Without Borders (ROG) for help. Helene Hahn, the consultant there for Internet freedom, calls Meta's handling of complaints "sluggish" and "opaque". She says: "It is unclear how test procedures take place at Meta." Hahn sees Meta as responsible, but the platform operator is becoming increasingly inaccessible.
In Vietnam, Facebook is the main news source. About 75 percent of the population of 100 million uses Facebook. Hanoi has constantly increased the pressure on the social network. Meta boss Mark Zuckerberg personally directed employees to give in to Hanoi, whistleblower Frances Haugen testified before the US Senate committee in 2021. Vietnam ranks 174th out of 180 countries in Reporters Without Borders' press freedom rankings. 39 Vietnamese media workers are currently detained.
Disrupt the regime in Hanoi Thoibaos independent reports. So revealed Thoibao Interna from the circle of power of the Communist Party and was the first to report in 2017 on the kidnapping of a Vietnamese businessman and ex-cadre by Vietnam's secret service from Berlin to Hanoi.
Thoibaos According to Lê, reports and videos on Facebook and YouTube are clicked 20 million times a month. 80 percent of access comes from Vietnam. For meta are Thoibaos Facebook pages a lucrative advertising platform. Achieved vice versa Thoibao two thirds of his monthly income of around 15,000 euros from Facebook advertising. If this is omitted due to alleged copyright infringement, Thoibao cannot survive with its twelve permanent and freelance employees.
Lê has been protected by the Berlin State Criminal Police Office for years because he is believed to be from exiled Vietnamese who are close to the regime in Hanoi death threats gets. Thoibaos pages become hacked again and again, allegedly by Vietnam's secret service. Lê was awarded the Media Prize 2022 by the Association of European Journalists (AEJ) for his work.
Repeated attacks on Thoibao
For example, strangers registered Lê as an administrator of Facebook pages that massively violated community standards. As a result, Facebook initially blocked all of the pages it administrated Thoibao. Each time it takes weeks to correct. Also Thoibaos Despite high spending on cyber security, hackers keep shutting down websites. at youtube had alleged copyright infringement Thoibaos resulted in week-long bans.
Hahn is surprised at Meta's slow reactions: "Actually, because of previous experience, Facebook should Thoibao be prepared." Apparently, Vietnam is economically very attractive for Meta and the protection of media freedom is not that important.