Shift to the right in Italy? Everything about the election on Sunday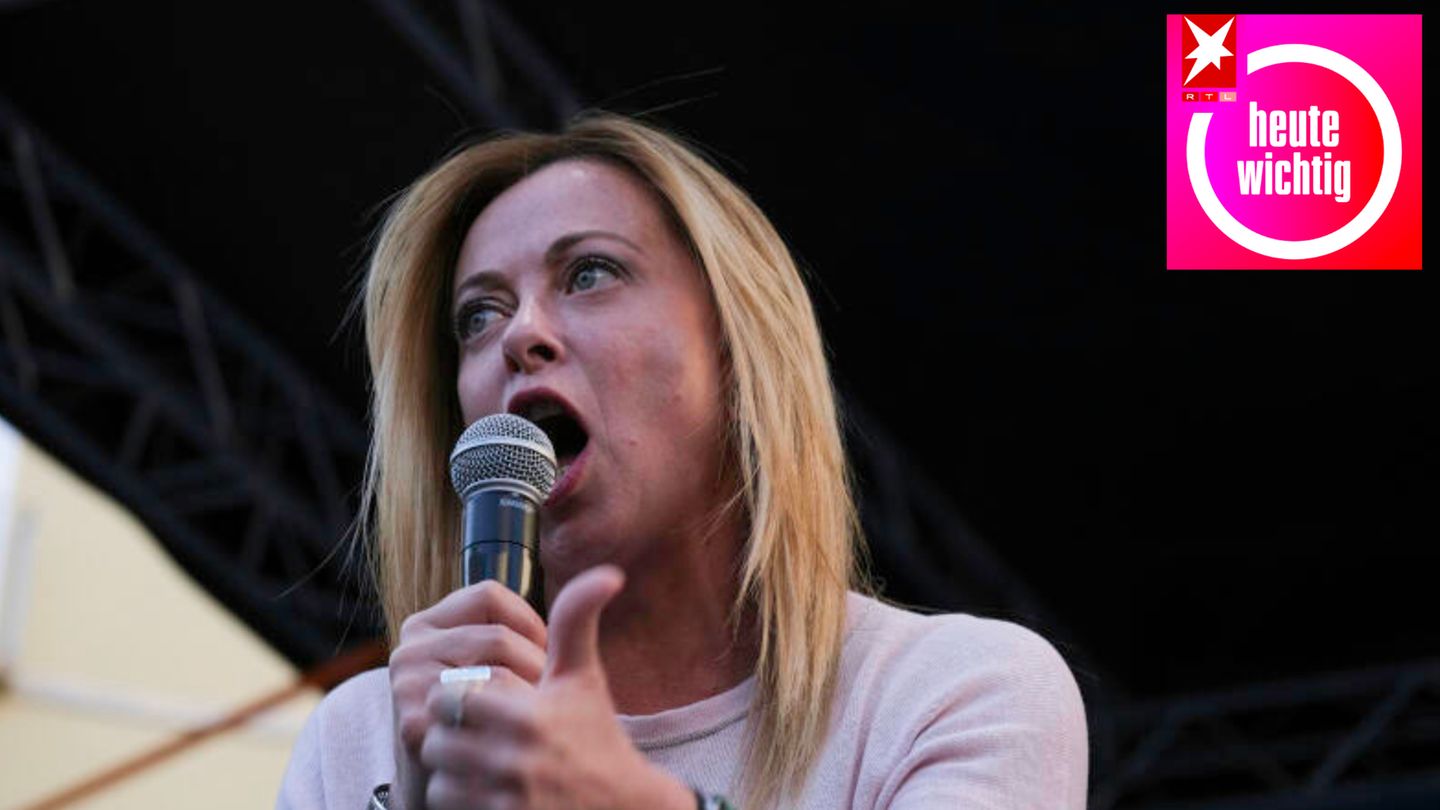 Podcast "important today"
Giorgia Meloni: The most dangerous woman in Europe could soon rule Italy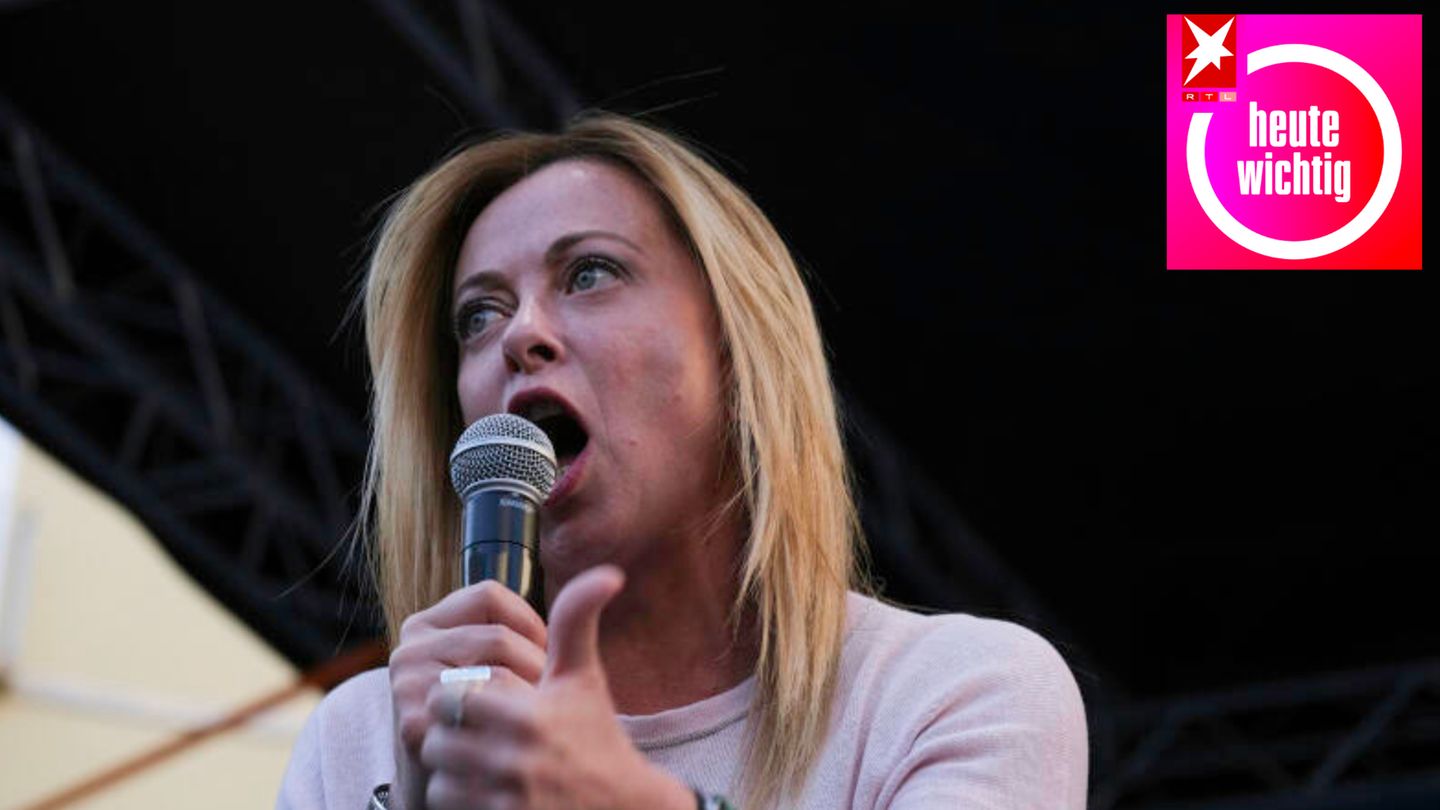 "People were very satisfied with this rational government under Draghi," is how "stern" foreign reporter Andrea Ritter describes the mood in Italy before Prime Minister Mario Draghi resigned in July. About a possible shift to the right in the elections in Italy on Sunday and about the catastrophic consequences.
Among the candidates are ex-Prime Minister Silvio Berlusconi with the Forza Italia party. Also on board is former interior minister Matteo Salvini with the Lega. The 44-year-old is standing with the Fratelli d'Italia (Brothers of Italy) party Giorgia Meloni on. "The three parties appear under the center-right label," explains Andrea Ritter. According to the latest polls by the opinion research institute Tecné, the party led by right-wing populist Giorgia Meloni is 20.5 percent ahead of Matteo Salvini's Lega party (20.4 percent).
Looking to the right: Giorgia Meloni as the new Prime Minister of Italy

In her teens, 15 to be precise, Giorgia Meloni decided to join the post-fascist youth organization. "So she's been in this right-wing movement for a very long time," he said Andrea Knight her current affiliation with the Fratelli d'Italia (Brothers of Italy) party. With the slogans "We are giving fascism back to humanity", the party does not exactly distance itself from the citizens of Italy. Pictures have also appeared showing party members of the FdI with dubious greetings. Andrea Ritter explains, "There are also connections to groups that are further to the right." And: "It's right-wing pressure, to put it bluntly again. Italy would be a Western European country with a prime minister who clearly supports Victor Orbán's line in Hungary at European level."
The consequences of the result facing Europe, cannot be estimated yet, Andrea Ritter says: "Of course, it is becoming increasingly difficult to pull together and it remains to be seen what will come of it." So if Girogia Meloni were to become Italy's new prime minister, it would be even more difficult to make common decisions in Europe.
Your subscription to "important today"

Don't miss any episode of "today important" and subscribe to our podcast at: AudioNow,Spotify, Apple Podcasts, deezer, cast box or on their favorite podcast app. If you have any questions or suggestions, please write to us todayimportant@stern.de.
yks