Sexy over 60: Iggy Pop's bare chest and me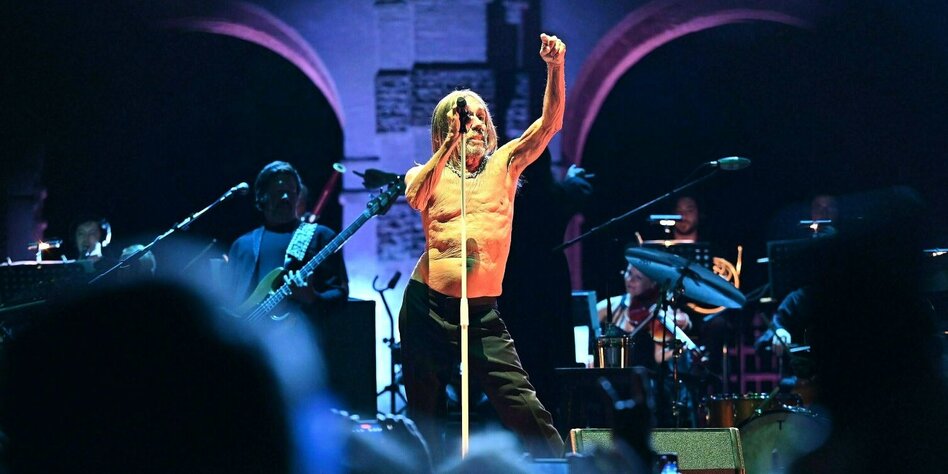 Beyond sixty, the body is comfortably nonbinary. Gone is the heteronormative compulsory sexyness. We are subversive without doing anything about it.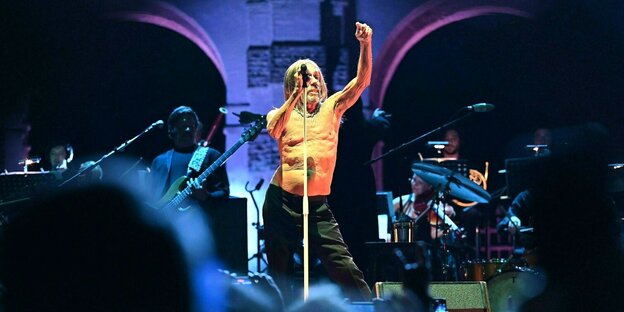 Body shaming at 66! Can you give yourself Free self-pace for everyone. I don't have time for this anymore. "Upper arm problem zone" I once read about the aging body and that you urgently need to lift weights when your upper arms wobble to "do something against the signs of aging". Well, have fun. According to Zen Buddhists, every battle is decided before it even begins.
I do it differently: I've become a kleptomaniac. I steal my value systems from men, women, very old and very young, everything that isn't nailed down and I like. Iggy Pop aka Jim Osterberg is a punk rock singer who I drove 45 years ago in my old VW Beetle in Berlin from the Café Anderes Ufer to his coke dealer. Osterberg still runs bare-chested across the stage at over 70 and sings: "I'm a passenger". His arms are a work of art from old age, you can see every fold, every vein, and Osterberg also shows those small breasts that old men sometimes develop.
Osterberg is cool. And isn't it proof that women could afford anything if they wanted to? I'm a new believer in the not-so-binary, and I owe a debt of gratitude to millennials. Because they no longer consider forced sexyness in the heteronormative to be the ultimate and they no longer even know the bestseller "Men are from Mars, Women are from Venus" from hearsay.
The critical attitude towards the binary does not only come from the current hormone situation. At 66 you mentally revert to early adolescence and childhood. I always wanted to be a boy from a very early age. Not because of "penis envy", but because the boys in the kindergarten were allowed to paint their bodies on carnival and run around screaming armed with wooden swords, while the church kindergarten teachers suggested that I wear a petticoat and play with dolls. Although later there were also advantages in the various female roles, of course you honestly tried to shape the role to your own best.
We're so subversive that no one notices
"In our imaginations, we can now choose all the role models that we think are great and just throw the rest in the trash," says my friend Hille. She picks up an empty chip bag with the grabber. We walk across Tempelhofer Feld, I lent her my collapsible grab. Sometimes I take it with me on walks and collect rubbish. It feels kind of useful when you can beautify the environment a bit.
My aunt Zilly always said that now, at the age of 85, she was completely free in public because nobody was paying attention to her any more. "Now is that good or bad?" I ask. "There's always something good in bad," Hille muses. Too bad nobody realizes how subversive we are.
But maybe that's the joke.