Sexy in Old Age: A Lesbian Wall of Fame
A lot of lesbian women get sexier as they get older. There are reasons for this – and here are the examples.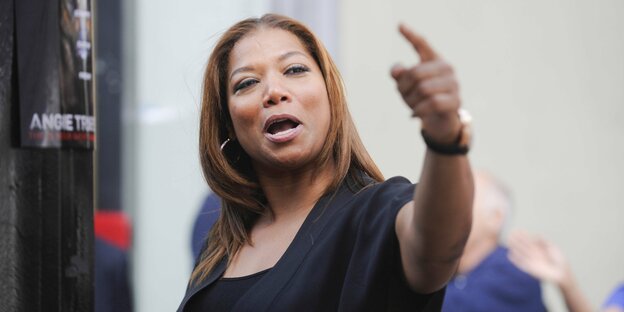 If I were allowed, the following lines would consist of a single endless list of lesbians in their prime, because the thesis "the older, the sexier" can still be proven with the third martini espresso – maybe even better, caffeine sharpens the senses . A kind of naming performance that, with space for around 430 words with first and last names and one or two middle names, double names or stage names, should result in a personal selection of the top 200 OWLs (Older Wiser Lesbians), including honorary lesbians.
I just found out that the UK has the Women Over 50 Film Festival, WOFFF for short – and has been since 2015. WOFFF sounds a bit like "Wuff", which isn't that far removed from "Silver Fox", that acknowledgment of increased attractiveness in old age long reserved for older male actors and intellectuals. Whereby Susan Sunday was of course the biggest Silver Fox of them all.
When my cousin from the US (same age, as is usual with cousins ​​by choice) visited us in the summer and treated us to cocktails (as is our tradition), our "Sexiest OWL Alive" list was filling up faster than any snowy owl could fill up can rotate: Holland Taylor, Queen Latifah, Lily Tomlin, Jane Lynch, Fiona Shaw, Abby McEnany. Honorary title for: Michelle Yeoh as Evelyn Quan Wang in "Everything Everywhere All at Once', Vanessa Redgrave as Edith Tree in 'If These Walls Could Talk 2', Jean Smart as Deborah Vance in 'Hacks', Viola Davis as Annalize Keating in 'How to Get Away with Murder' – with the postscript: Viola Davis always, no matter where and what. Now she's Woman King anyway, which should clear up the question as to why she made the list twice.
The older, the sexier. And, following Fiona Shaw's example, the older the actors, the more often they choose to have lesbian relationships as they age. wise stop.
Now this text just barely escaped the endless loop by name. To keep it exciting? no Because first the best archival principle of the top 200 OWLs would have to be determined.
Roughly: OWLs sorted alphabetically, OWLs sorted by age, OWLs in the order of their lesbian years, OWLs selected by the beauty of their hands, honorary OWLs sorted by the skills of their characters, honorary OWLs sorted by power femme factor, honors -OWLs ranked by best interview answers to ignorant questions.
It would then take a lesbian wall of fame for all the different mind maps and sticky notes and a few nights of sleep to review the respective cinematic work and public appearance. That's how they are, the nocturnal owls.