Sex on the Beach: A "yippie" after orgasm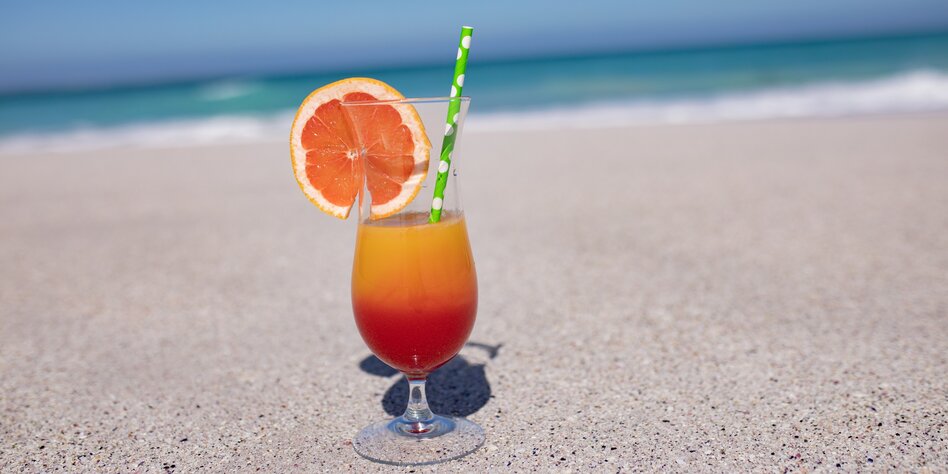 If you have sex that's too loud, you'll get into trouble with your neighbors. Does not have to be. The joy of happiness at the end of the act can also be put into a drink.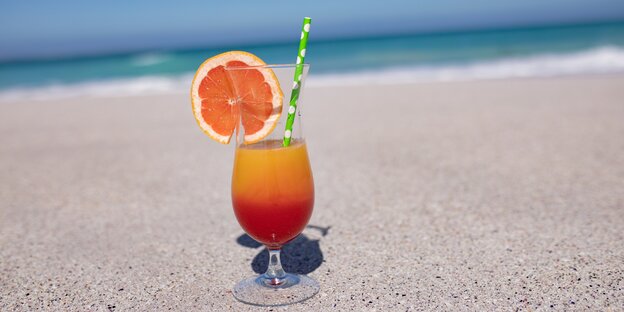 If it weren't as flat as it is, I'd like to mix up a sex on the beach for my neighbor – as a clear hint with the fence post. sex on the beach, this cocktail of vodka, peach liqueur, fruit juice and grenadine got its name for a reason. It is said to have been invented by a young bartender in Florida, where things seem to get pretty wild in the summer. The mix of sweet peach liqueur and the sweet promise of Sex on the Beach is apparently so promising that the drink has enjoyed great popularity for decades. However, my experience is that the love for sex on the beach diminishes with age.
I would to my neighbor definitely recommend the mixed drinkno matter how old she is. Because she drives one, I have to say it so brutely now, explosive love lust. If she were to live this out in a different place than her bedroom, for example on the beach, not only would I get something out of it, but she would definitely get her own kick as well.
But before I fully unfold this story here, I'll publish the little letter I wrote, yes, had to write, to my neighbor one day:

dear neighbor,

It's nice that you're obviously having extensive sex. I'm happy for you, really, and sometimes I even listen with pleasure. Although that is not my aim. But in an old building like ours, the walls are thin and the noise makes its way across floors and building entrances.
This is how you learn a lot from your neighbours, including you: What is your rhythm, what do you sound like when you are approaching the climax, your joy of relaxation… I could go on, but I'm fair. But what really, really doesn't work is that you're always screaming like that. Your screams are now so loud that I can hear them in every! room of my apartment. My apartment is not crooked, so that the rooms are around the corner, no, it is very long, in other words, at least at the other end of the apartment it should be quiet. Unfortunately that is not the case.
And yesterday, on Saturday, I didn't know where to go anymore. Since the early afternoon I have endured your screams, occasionally walked through rain and storm – and hoped for an end when I returned. But I was wrong, your fun lasted until today, Sunday afternoon.
I am seriously concerned. Don't you have to sleep in between? Eat something? Drink? Are you driving your lover to utter exhaustion?
I have a big request: could you turn it down a bit in the future? It would be a small step for you, but a huge relief for me (and I appreciate for others in the house too).
Thank you, the neighbor
Now you will surely say: How mean, not a fine move of yours. Right, I admit. But have you ever endured something similar? for years?
Other tenants call the courts in such cases. The district court in Munich, for example, had to hear a similar case in which a neighbor had sex that was too loud "during quiet times", as the press release puts it. Added to this was the incessant squeaking of his bed. The tenant had been asked several times to sex practices to change. But he didn't – bang, process.
Disturbing sex noises can even lead to eviction. At least that's what the district court of Warendorf in North Rhine-Westphalia decided in one case. The tenant had after sex always shouted "Yippie". Maybe he should have just had a Sex on the Beach.