Series "Like a Loser" in the ZDF media library: No loser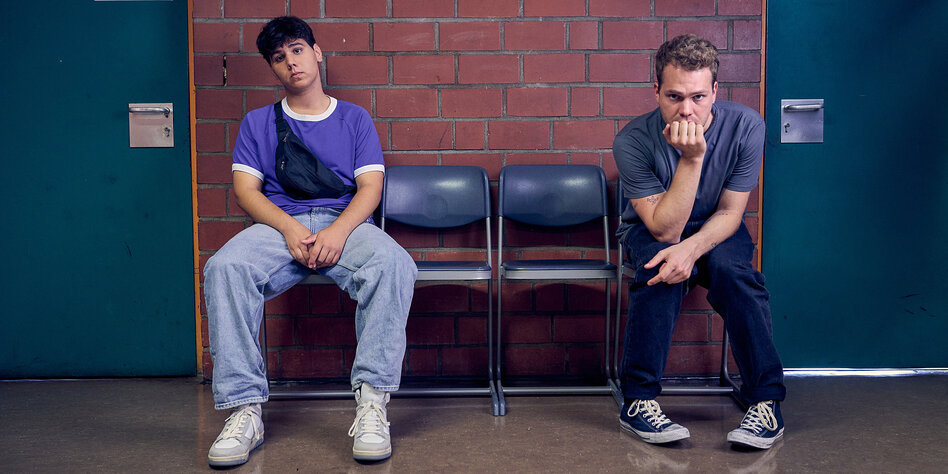 "Like a Loser" is about a young man who returns to his childhood room. The series succeeds in what German comedies otherwise hardly achieve.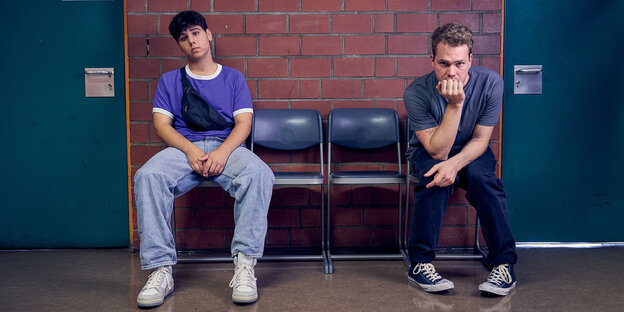 It happens that a series' own title gets in the way a bit. "Like a Loser" – from March 14th can be seen on ZDFneo and also in the media library – doesn't sound very appealing at first. But above all, he completely misses the point. Because that someone here feels like a loser or would be labeled as such is not the point at all.
Already clear: At first glance, Julian's (Ben Münchow) new everyday life looks a bit like that of a failure. His band kicked out the professional musician, he also lost his apartment, and so at the age of 31 he is back at home with his mother (Johanna Gastdorf) in the provinces. In the old children's room, mind you, where practically nothing seems to have changed since graduation.
However, it is not the case that Julian has a lot to nibble on about the situation. Sure, mom bursting into the room while he's masturbating isn't that great. But sleeping until noon and playing video games and smoking pot for the rest of the day – for him, who still seems to be a teenager at heart, that should actually go on forever.
Even the fact that his mother is urging him to at least take on the part-time job as a musical assistant at his former high school brings with it a nostalgic return to his youth. Because when he unexpectedly met his childhood sweetheart Marie (Tinka Fürst), Julian wouldn't mind just picking up where the relationship once unexpectedly ended. But then everything turns out differently. Because Marie has a 15-year-old son – and he is the father.
Unusual father-son encounter
Even when dealing with the unexpected parenthood, Julian is anything but a loser. On the contrary: After the initial amazement, he is extremely interested in getting to know the offspring, and luckily "Like a Loser" avoids all too clumsy "father against his will" clichés. The gradual rapprochement between these two children is at the heart of this unexpectedly charming series, which was created by the author duo Sandra Schröder and Jonas Heicks and director Facundo Scalerandi.
The fact that the pubescent son (Diyar Ilhan) bears the name Ernst here is the only major lack of credibility, which is obviously only intended to give each of the individual episodes annoying pun titles such as "The seriousness of life" or "Beer serious". . Luckily, the rest of "Like a Loser" isn't that strenuous and embarrassing.
With its unusual father-son relationship, "Like a Loser" doesn't plunge into thematic depths. First and foremost, it's all about the humour. In this country in particular, most similar projects fail at this hurdle. This one is effortlessly amusing, amazingly fast, and lovable too.
The books by Schröder and Heicks as well as the ensemble, which also includes Tom Beck as headmaster and Marie's new partner, deserve special praise. Together they succeed in what is hardly ever the case in German comedies: both the dialogues and the characters appear coherent, casual and above all authentic, far removed from any moments of shame. And so "Like a Loser" is really the opposite of its own title in the end, namely a real gain.