Scotland's number one wants to step down: Sturgeon leaves Bute House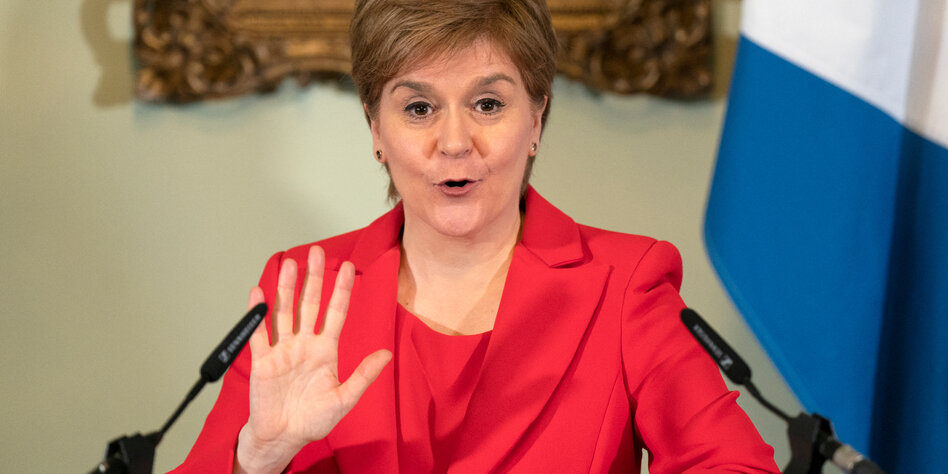 Scotland's first female minister announces her resignation. Her reputation has plummeted in recent weeks, but she speaks of "personal reasons."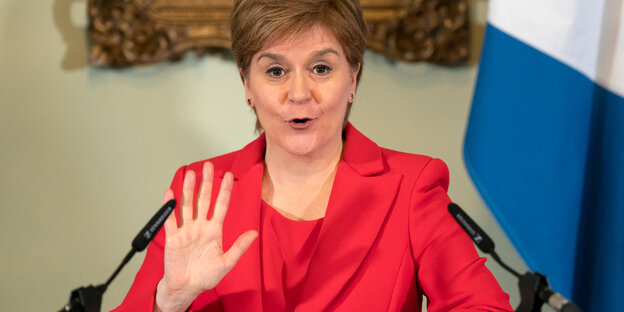 LONDONtaz | Nicola Sturgeon, Scotland's First Minister, announced her resignation on Wednesday morning. The party leader of the Scottish National Party (SNP) wants to resign after a selection process for her successor.
According to Sturgeon in a press conference, there were personal reasons behind this. It was the right decision – in her head and heart, she said in her speech at Bute House. The office would have demanded immense sacrifices from her, and she would have thought about it for a long time.
To what extent you can believe her is questionable, because Sturgeon's reputation has fallen sharply in recent weeks. A survey by the opinion research institute YouGov for the Sunday Times stated earlier in the month that her standing has plummeted since October.
Also, Scotland's hunger for independence, the SNP's main concern, has fallen to 47 per cent.
Voice of Reason against Boris Johnson
During the referendum and Brexit years, as well as during the pandemic, Sturgeon, now 52, ​​a lawyer, has emerged as a voice of responsibility against the bombastic and populist politics of Boris Johnson claims.
She became party leader in 2008, before that she was deputy first minister under Alex Salmond. She has been a Member of Parliament since the opening of the Scottish Parliament in 1999, a consequence of Tony Blair's decentralization policy.
With the end of the pandemic in sight, Sturgeon announced that she would hold a second referendum on Scottish independence in autumn 2023. Even then, many asked if that was a priority. After the government in London did not grant this, they had this examined by the highest court in the United Kingdom – and lost.
Shortly thereafter, the Scottish Government passed sex reassignment legislation without a medical diagnosis, while lowering the minimum age for transition. This was controversial even within his own group. Nine SNP MPs opposed the move, and SNP Minister for Community Safety Ash Regan even resigned as a result.
Gender Self-Determination Act failed
The Westminster Government did not approve the law because it went against the UK's Equality Act. Sturgeon was still about to have this veto reviewed by a judge when she was confronted with cases that opposition forces and opponents of the law had previously warned about. Two sex offenders identified themselves as female after committing the crimes.
One person was already behind bars, while criminal proceedings had begun for the other. The prison administration initially sent both of them to women's prisons. When this became public, they backed down and all similar cases were subject to review.
In addition, three days before the announcement of her resignation, the Scottish police began questioning about an undeclared loan of the equivalent of 121,000 euros to the SNP. There are further questions about donations of 740,000 euros for an independence referendum.
led Scotland to independence
Sturgeon leaves a party in the strife, that already proved the gender debate. In her resignation speech she stated that she had led Scotland into the final stages of independence. But Labor and the Conservatives are catching up. Now the SNP needs to redefine its credibility and direction.
Labor party leaders in Scotland, Anas Sarwar, still found warm words for Sturgeon after her resignation speech. She would have steered the country through difficult times, especially the pandemic.