Schalke 04: The expected line-up against VfL Bochum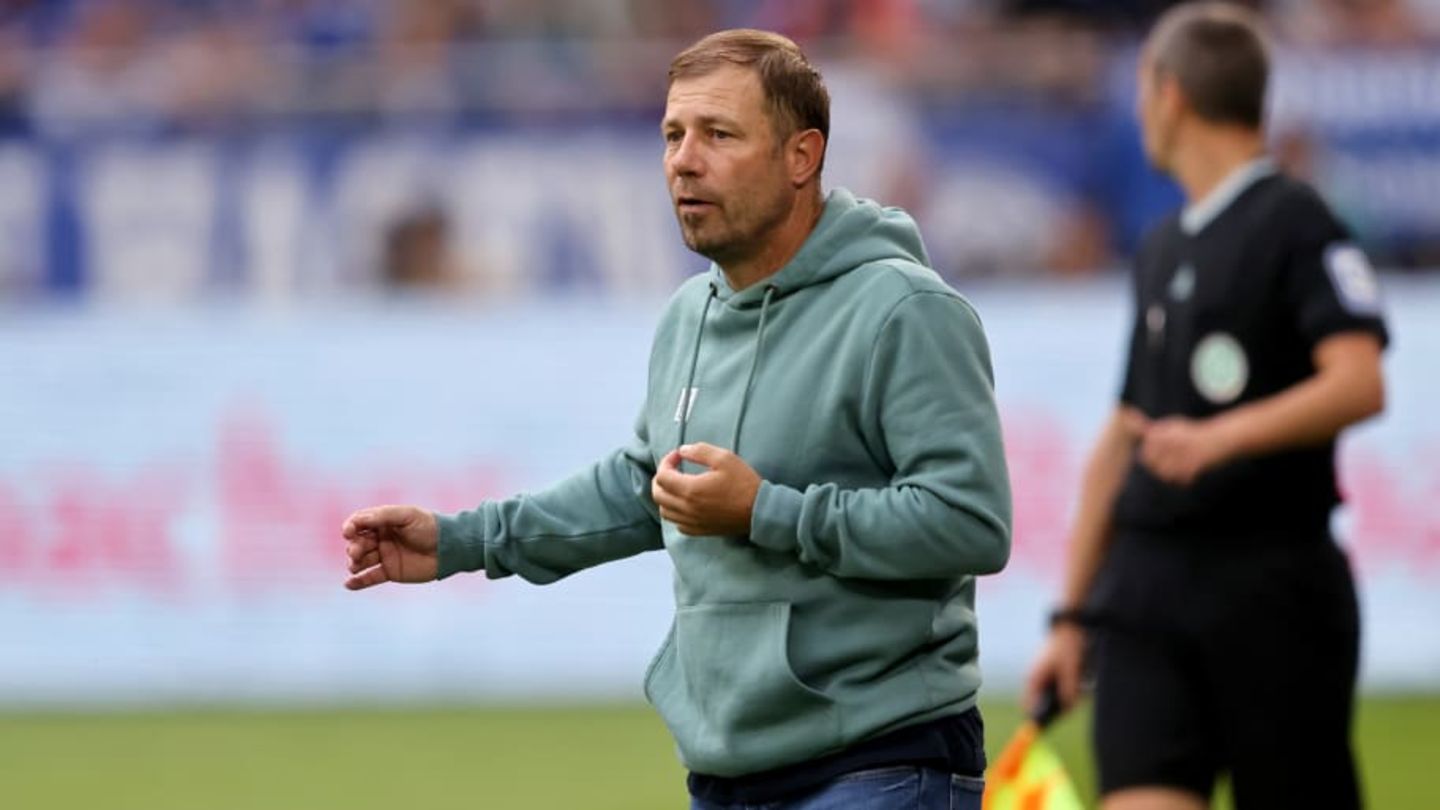 Schalke 04: The expected line-up against VfL Bochum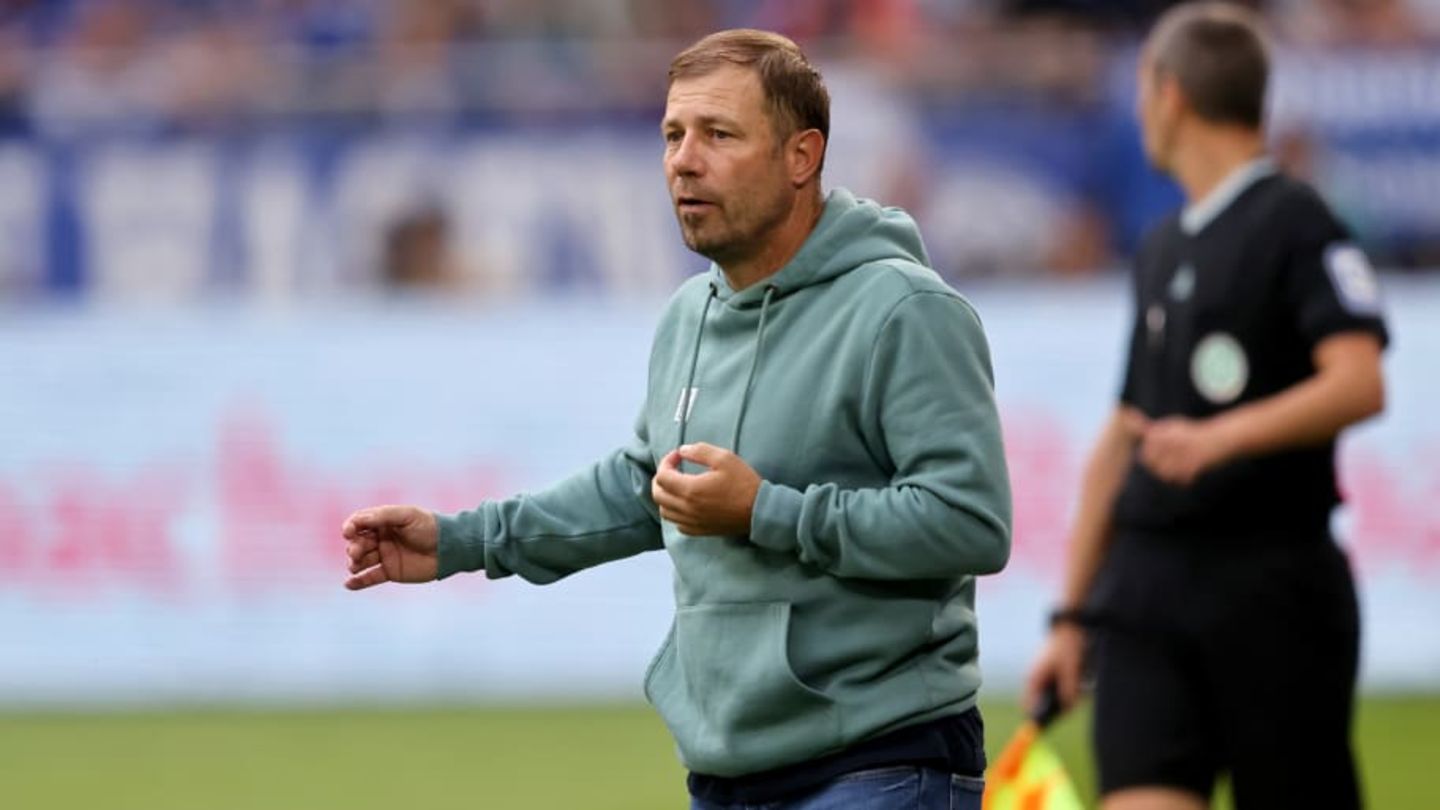 Schalke 04 welcomes VfL Bochum. The expected line-up of the S04 including personnel update in the overview.
The duel with the VfL Bochum is not on the same level as the classic district derby, but there is not exactly a friendship between Schalke and VfL - to put it diplomatically.
In this respect, the Saturday night game has a considerable explosiveness in two senses: On the one hand, it is a neighborhood duel that is peppered with mutual dislike. On the other hand, both clubs are concerned with bare survival in the league. A win against the direct competitor for relegation would be all the more important.
"We have to be prepared for everything. The focus is on us. We want to put up a big fight from our side," emphasized Frank Kramer own ambitions (via WAZ). The coach continues: "We want to win the game with all our might, exclamation mark! We want to play a really good game and get the three points."
A much bigger topic in the run-up to the game: A possible start-up by Sebastian Polter when it comes to his former club. Although he hasn't been able to convince so far, Kramer seems to be open and positive about the idea. "A special motivation that brings extra motivation grains. We are convinced that Polti has an important role to play against Bochum can play," said the coach.
Further personnel adjustments in defense necessary

As in the previous week must Schalke also without Marcin Kaminski against Bochum. The central defender suffered a cut on his leg, which had to be sewn up last. Its use is definitely out of the question.
Thomas Ouwejan is also questionable. He had to be substituted at half-time on the last matchday. However, Kramer was optimistic (via Responsive sport): "We have to control it individually for him. It has worked very well so far. We assume that it will work this time too."
The expected Schalke line-up against Bochum

TW: Alexander Schwolow - there are no discussions about the keeper. Many a wobble at the beginning of the season is already a thing of the past.
IV: Maya Yoshida - the Japanese should continue to appear as a leading player. In the last few weeks there has been some uncertainty. However, not in a worrying way.
IV: Sepp van den Berg - his debut wasn't entirely successful due to his mistake while falling behind, but he was able to show the beginnings of why Liverpool have a high opinion of him. Meanwhile, Kaminski is not an option.
RV: Cedric Brunner - the right-back is seeded and currently doesn't have to worry about being forced out of the starting XI in the coming weeks.
LV: Thomas Ouwejan - Kramer was optimistic that it would be enough for him. If that's the case, he'll play too. Otherwise, Tobias Mohr is a left-back substitute.
ZDM: Tom Krauss - the young newcomer is the only midfielder who hasn't been replaced in between. This underlines his importance in the first eleven - nothing will change about that for the time being.
ZDM: Alex Kral - Florian Flick didn't have a very good day in the previous week, but he didn't have a bad day either. Nevertheless, Kral is more likely to return than Flick to start for the first time. Danny Latza will probably be left out.
LM: Marius Bülter - even if Mohr made a good impression after coming on, also in interaction with Bülter, he probably won't be able to oust him. At least not at the start of the game.
ZOM: Dominick Drexler - surprisingly, Kramer trusted him more than Rodrigo Zalazar. Because he delivered an assist and showed commitment, he should get another chance. Even if the trainer Zalazar attested a very good training week.
RM: Jordan Larsson - the Swede is finally fit enough to start. Should S04 not rely on the double attack that Kramer almost raved about, he will probably play again on the right flank. An exchange with Zalazar would also be conceivable. Also that he then moves to the center and Drexler to the right.
ST: Simon Terodde - Polter believes Kramer can play an important role against Bochum. Nevertheless, in view of the previous performances, a starting XI wouldmission very surprise. There will probably be a switch to the two-pointer within the game.
Schalke vs Bochum: The expected game system

If Kramer doesn't go for the double lead, it will again be about two outside players, a playmaker and the single striker. Swapping from a chain of four to a chain of three is not an issue. Accordingly, the basic order should primarily be a 4-2-3-1.
Everything about S04 at 90min:

This article was originally published on 90min.com/de as Schalke 04: The expected line-up against VfL Bochum released.
goal