Sanctions against Russia: Fish in a roundabout way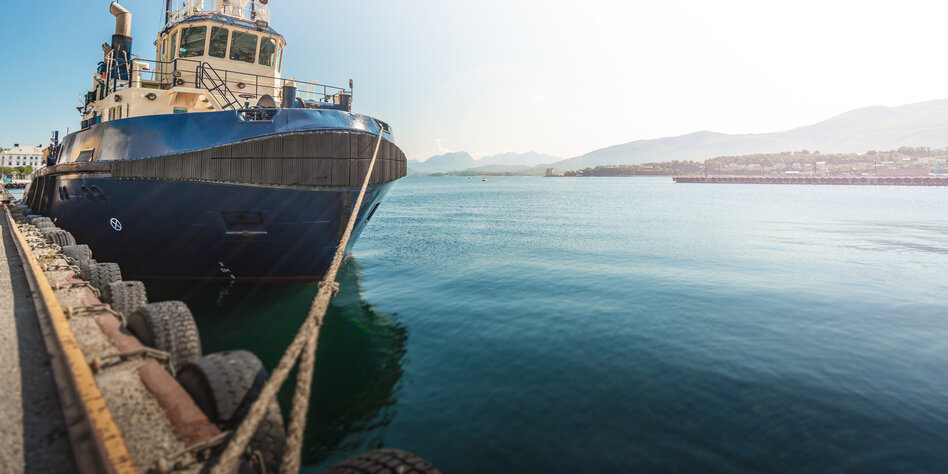 The Russian-Norwegian cooperation in fishing has so far been spared sanctions. But now security issues arise.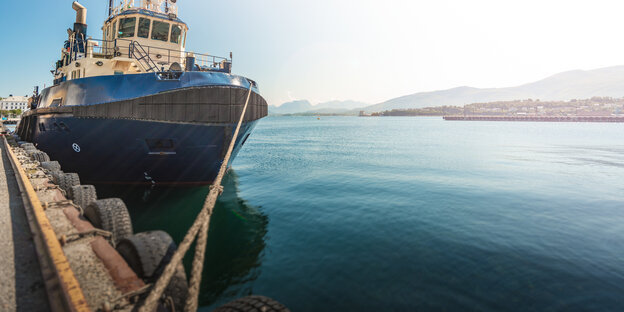 STOCKHOLM taz | Little is currently normal in economic relations between European countries and Russia. But there are still some economic sectors in which business as usual prevails – such as fishing in the North Sea. The Norwegian government announced on Tuesday that it had invited Russia to talks on extending fisheries agreements regulating fishing in the Barents Sea. Moscow accepted the invitation and experts from both sides would meet in mid-October.
The catch is a billion-dollar business for Norway's fishing industry. In doing so, he will cod, haddock or halibut that is caught there are not brought out of the sea by Norwegian but by Russian ships to a large extent. If they then land it in Norwegian ports and it is processed by the local fisheries, it can be marketed as Norwegian fish.
Regardless of whether it was caught in the Norwegian or Russian Barents Sea Economic Zone. In the EU, the minimum tariff is then calculated for Norwegian fish and not the much higher one for Russian. Possible trade sanctions do not apply and the veterinary controls that are actually required for Russian fish are also omitted. A win-win situation for Norway and Russia.
As the Norwegian television NRK revealed this week, the Russian fishing fleet is apparently now even worth traveling halfway around the world in order to relabel Russian fish as Norwegian. For example, cod caught off the East Siberian peninsula of Kamchatka is transported more than 28,000 kilometers to Ålesund in Norway, where it is processed and then marketed as Norwegian fish.
On Monday, Norwegian Prime Minister Jonas Gahr Støre defended fisheries agreements with Russia. These were originally closed to secure cod stocks in the North Sea. Thus, the young cod grows up in Russian waters, in the eastern part of the Barents Sea. It then reaches catchable size further west in the Norwegian Economic Zone. This is where the cod is mainly caught.
Discussion about cod stocks
Without a deal that would allow Russian vessels to fish in the Norwegian zone, they would be forced to focus on the juvenile cod in their own waters. Not only would there be less and less left over for Norwegian fishermen, in the longer term the entire stock could be endangered. "That would be a tragedy," says Kåre Heggebø, head of the Norwegian Fisheries Association Norges Fiskarlag. This cooperation was the only way to avoid a threatening collapse of the cod stock in the 1980s.
Critics argue that joint quota agreements and fisheries management across territorial borders can be retained. But isn't it time to reconsider the other privileges for Russia's fishing fleet in Norway? Additional arguments of such claims should now the Sabotage of the Nord Stream pipelines in the Baltic Sea bring. Ine Eriksen Søreide, foreign policy spokeswoman for the conservative opposition party Høyre, asks if the Russian ships that dock in Norwegian ports around a thousand times a year are not a threat to the country's critical infrastructure: "What control do we actually have that they are not equipped with military equipment are?"
The opposition also points to a number of strange occurrences. Last year, for example, a 4.2-kilometer-long section of cable "disappeared" off the Vesterålen archipelago, which the military used to collect information about submarine movements picked up by sensors. In January, an underwater cable was severed between the Norwegian mainland and the island of Spitsbergen, which is used, among other things, for data traffic with the satellite station SvalSat there.
In both incidents, Russian ships were registered in the respective sea area. And in May, the Russian government emphasized the important role of the fishing and ice-breaking fleet in the country's security "in view of the total hybrid war waged by the collective West against our country."