Russia's war against Ukraine: agreement here, shelling there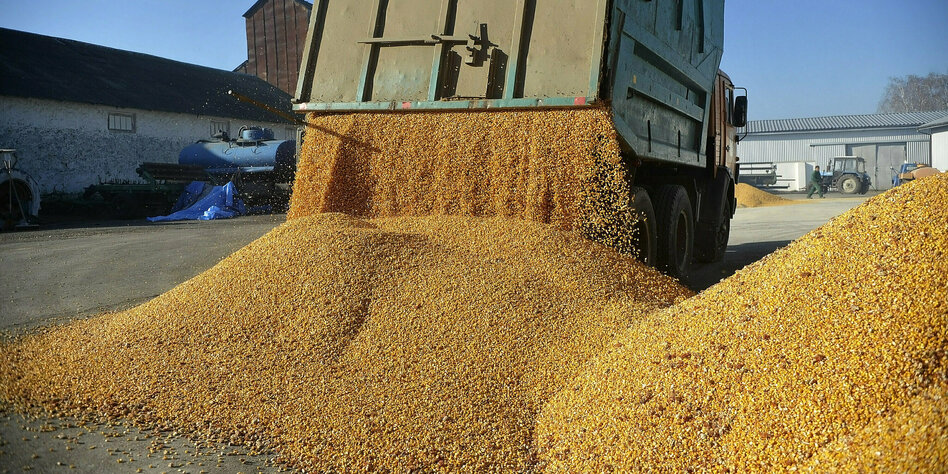 Russia agrees to extend grain deal with Ukraine. But at the same time, Russian troops are again attacking Ukrainian cities.
A glimmer of hope: the Ukraine grain agreement, which is important for global food exports, has been extended. The agreement reached with Russia in July, mediated by the United Nations and Turkey, will be continued for 120 days, all those involved confirmed on Thursday. Ukrainian Infrastructure Minister Olexander Kubrakov spoke of an "important step in the global fight against the food crisis".
The deadline for the extension would have expired on Saturday. The agreement provides that despite the Russian war, Ukraine can ship its grain through a protective corridor in the Black Sea. In return, Russia is also demanding support from the UN so that it can deliver its own agricultural products.
These are not explicitly subject to the sanctions imposed by the USA and the EU in the wake of the war. According to the Russian account, however, they are severely hampered by the punitive measures against the Russian financial and logistics sectors.
UN Secretary-General Antonio Guterres stressed that the United Nations would do all it could to remove obstacles to Russian food and fertilizer exports.
The United Nations and Ukraine had sought to extend the agreement by a year instead of the 120 days now agreed. The Russian Presidential Office confirmed that it had approved the extension of the agreement and had not asked for any changes. The US, Great Britain and the EU have said they will not sanction Russian food and fertilizer exports. This is progress and work is being done to completely remove the remaining obstacles, it said.
Cynical explanations
Meanwhile, Ukraine reported Russian attacks on several cities again this Thursday. Two cruise missiles were shot down over the capital Kyiv. Russia has once again used Iranian drones, the responsible military administration said. The cities of Odessa, Kharkiv and Dnipro were also under fire. In Dnipro, 23 people were injured, according to the head of the Dnipropetrovsk region, Valentin Resnichenko.
As always, Kremlin spokesman Dmitry Peskov had explanations that were as informative as they were cynical. The fact that many regions of Ukraine are not supplied with heat and electricity is a direct consequence of Kyiv's refusal to sit down at the negotiating table, the Russian news agency Interfax quotes Peskov as saying. The rocket attacks were aimed at objects of infrastructure in Ukraine, which are said to be "directly or indirectly connected with Ukraine's military potential," Peskov said.
Ukrainian President Volodymyr Zelensky announced on Thursday that Ukrainian specialists would take part in an international investigation into the incidents in Poland. Two rockets landed there on Tuesday near the border with Ukraine, killing two farm workers. The NATO states, especially Poland, reacted with restraint and prudence.
This is appropriate, according to a comment on the Ukrainian website Novoje vremja. It is absolutely wrong to accuse NATO of cowardice and to demand a military response. "If Russia was at war with Belarus and a missile fell in western Ukraine, no responsible Ukrainian politician would call for the war to go ahead."