Russian defeat at G20 summit: Moscow's diplomatic Cherson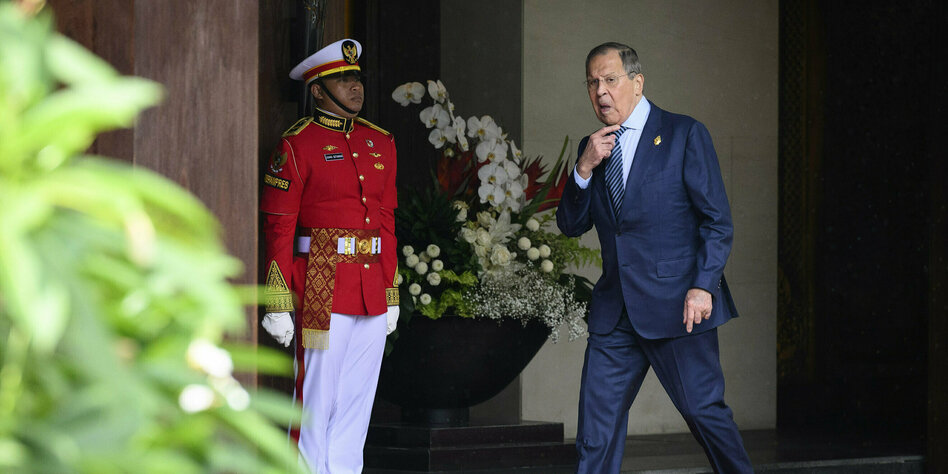 Russia suffered a diplomatic defeat in Bali, and formerly neutral states are also condemning the war. Things are getting tight for Vladimir Putin.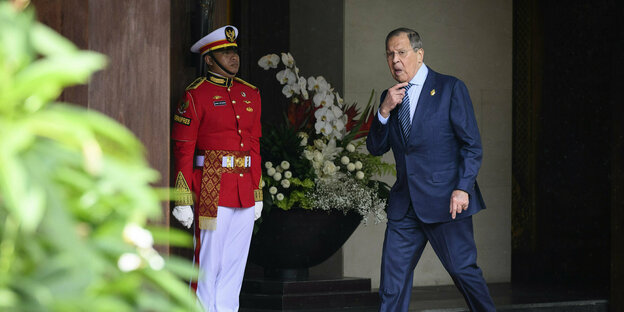 There is no question: things are not going well for Vladimir Putin and his attacking warriors. Russia's military defeat in the battle for the Ukrainian city of Cherson has now been followed by a diplomatic defeat at the G20 summit in Bali. in the circulating draft of the final declarationwhich is to be adopted by the heads of state and government this Wednesday, it is said that "most" of them "strongly condemn" the war in Ukraine.
But just as Moscow seeks to glorify its disaster in Cherson as a tactical retreat, Moscow is also rethinking its diplomatic defeat in propaganda terms. The evil West has "politicized" the declaration and tried to smuggle in wording implying a condemnation of Russia, Foreign Minister Sergei Lavrov said in Bali, according to the Russian agency TASS.
Diplomacy often keeps wording vague to allow for compromise and saving face. A path has now been chosen in Bali on the war question that does not seek unanimity, which would have been impossible, but nevertheless expresses majorities without clearly naming them. In this way, the approval of those who represent a minority position is also possible. Even Lavrov gave in, finally emphasizing that the G20 is not a forum "to solve security issues". Russia refers to the UN, where it has the right of veto in the Security Council.
But Moscow cannot hide the fact that its diplomatic support is crumbling. Because even governments that have so far sided with Russia out of tactical self-interest are less and less convinced of Russia's policies and, in view of the looming military defeat, apparently no longer want to be identified so strongly with Moscow.
The most prominent example of this is China. Beijing certainly has no interest in "the West" triumphing and thereby ultimately strengthening Washington's hegemony again. China wants a multipolar world in which it is not only Washington's adversary, but also has other adversaries such as Russia. However, China also needs good economic relations with Western countries and therefore does not want to alienate them at a time when Putin is threatening to use nuclear weapons from Beijing's point of view too.
That is why Beijing has distanced itself somewhat from Moscow with its presumed approval of the final declaration. Bali is undoubtedly a diplomatic defeat for Moscow, and Lavrov's early departure, sparing him the ignominy of that defeat, is the diplomatic equivalent of the Kherson retreat.