Russian and Ukrainian people will live together in the future
Dhe Russian military confirms the shelling of the Ukrainian port city of Odessa, but the Moscow leadership does not see the grain agreement in danger. At the same time called Russia's Foreign Minister Sergey Lavrov during his trip to Africa openly aimed at overthrowing the Ukrainian leadership, which he described as "hostile to the people and to history".
Objection from Kyiv was not long in coming. The attack on the Ukraine Only someone who does not know the true history of the people can give orders, Zelenskyj countered in the evening. Monday is the 151st day of the war.
Russian military justifies port attack with US weapons
A day after the rocket hits in the port of Odessa Moscow the internationally criticized attack with the destruction of US weapons. The missiles were fired at a ship repair facility, the Defense Ministry said in Moscow on Sunday. A Ukrainian warship and a warehouse with US-supplied Harpoon missiles were destroyed in the dock, sources said.
Lavrov believes in grain deal and "regime change" in Kyiv
Despite the attack, Lavrov reaffirmed the validity of the international agreement on the export of Ukrainian grain across the Black Sea. The passage through a sea corridor should be monitored from a control center in Istanbul, he said on a visit to the Egyptian capital Cairo on Sunday. There, representatives of Ukraine, of Russia, Turkey and the United Nations. Russian and Turkish forces would work together to ensure the safety of the ships on the open sea, Lavrov said. He later spoke of a third party, not yet named, that would be involved in the controls.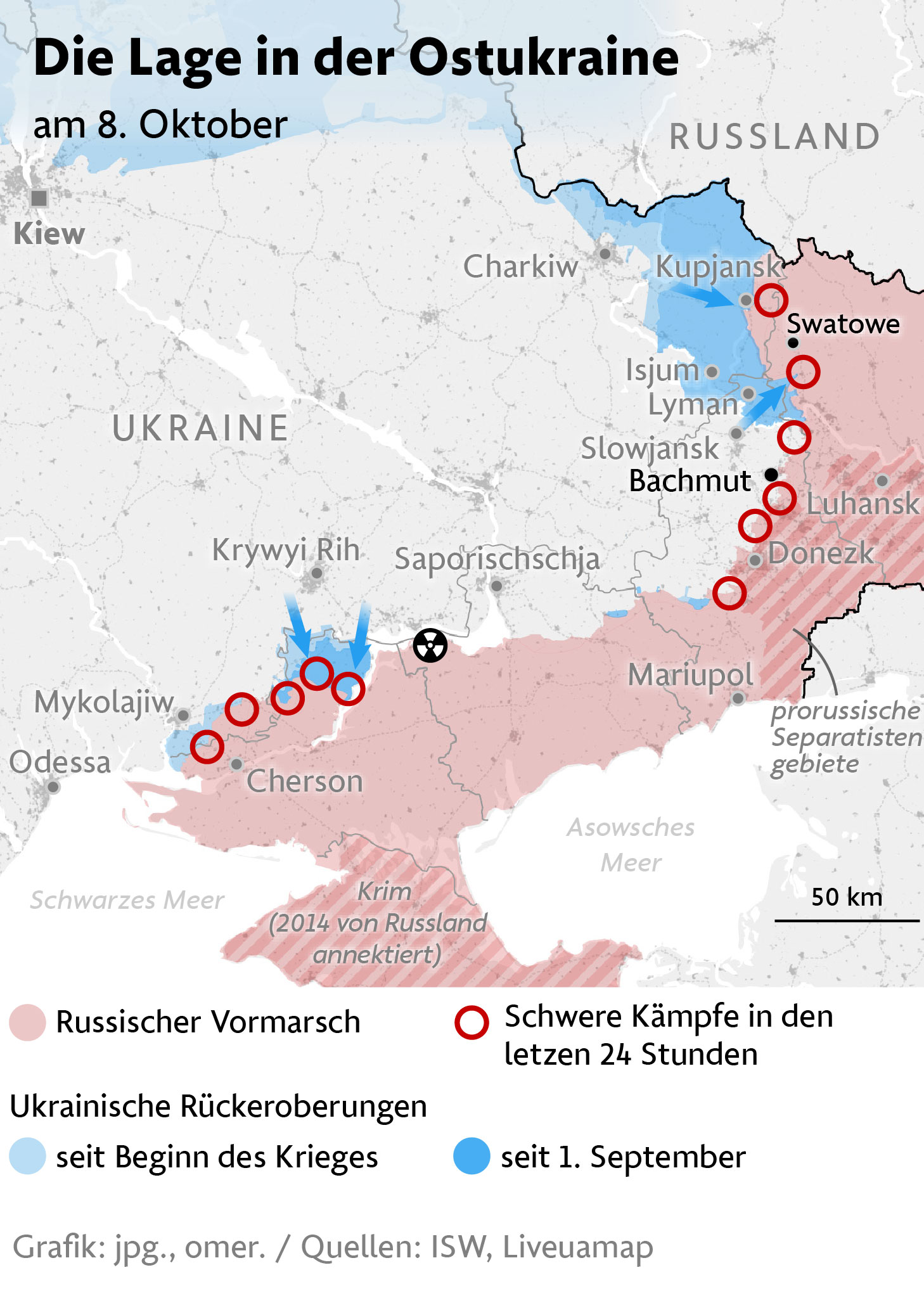 In Egypt, Russia's chief diplomat made a name for himself with statements about a planned overthrow of the Ukrainian government that had not previously been heard from Moscow with such openness. "We will definitely help the Ukrainian people to get rid of the absolutely anti-people and anti-history regime," he said. The Russian and Ukrainian people would henceforth live together.
In the past few days, the Russian leadership has publicly tightened its position on the Ukraine war. On Wednesday, Lavrov threatened to occupy other areas outside of the Donbass. In view of the western supply of arms and their longer range, it is necessary to further push the Kiev troops away from the Donetsk and Luhansk regions in eastern Ukraine, which Moscow has recognized as independent. With the recent announcement of a planned regime change in Kyiv Lavrov contradicted earlier statements. In April he had denied such plans.
Zelenskyy: Attack on Ukraine shows ignorance of history
Kyiv immediately returned the accusation of the "anti-history regime" to the addressee. "Only those who do not know the real story and do not feel its importance could choose to attack us," Zelenskyy replied in his video address in the evening. For centuries, Ukrainians have been oppressed and will never give up their independence.