Russia: Elite remains loyal to Putin despite sanctions in the Ukraine war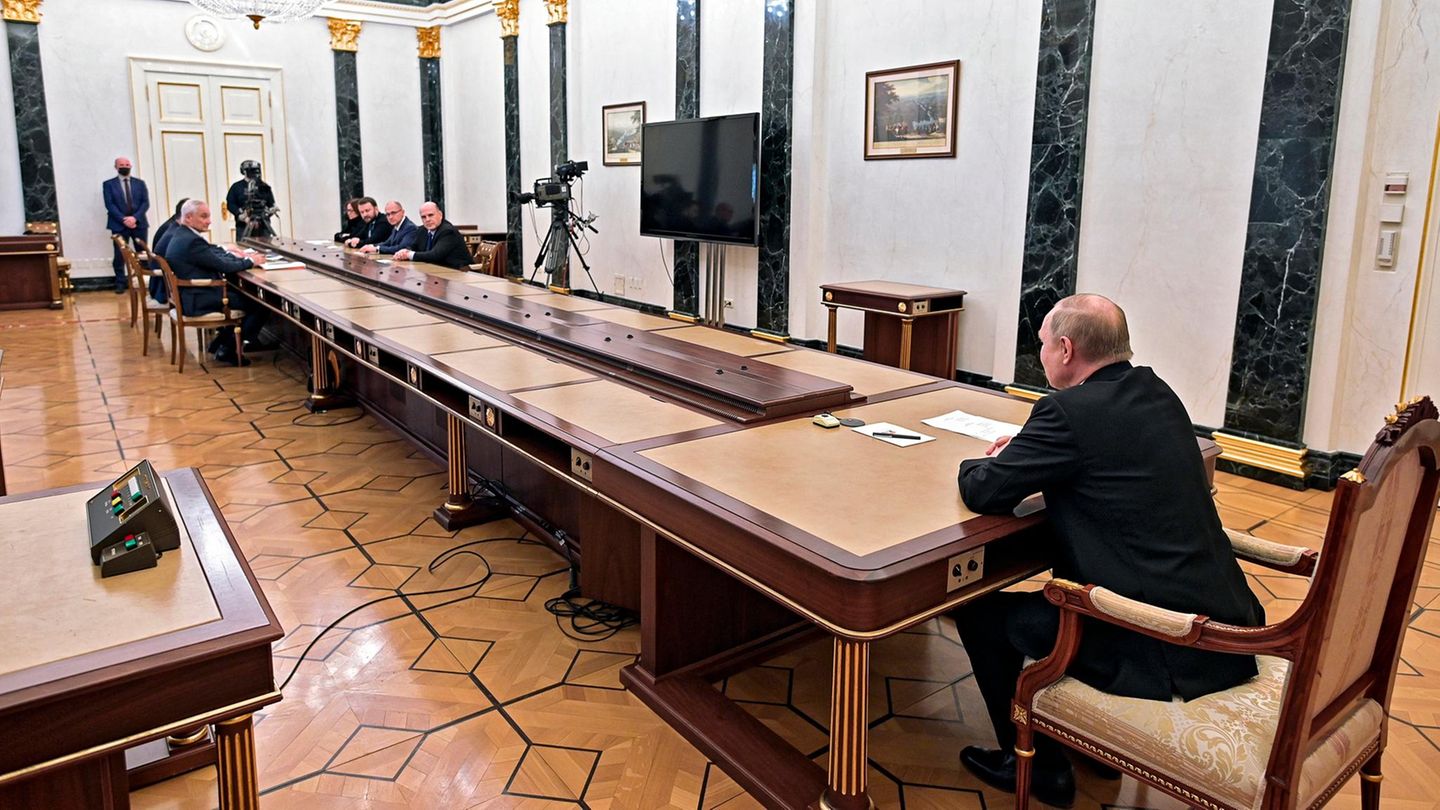 Ukraine war
Despite tough sanctions, the Russian elite remains loyal to Putin – hardly anyone dares to criticize him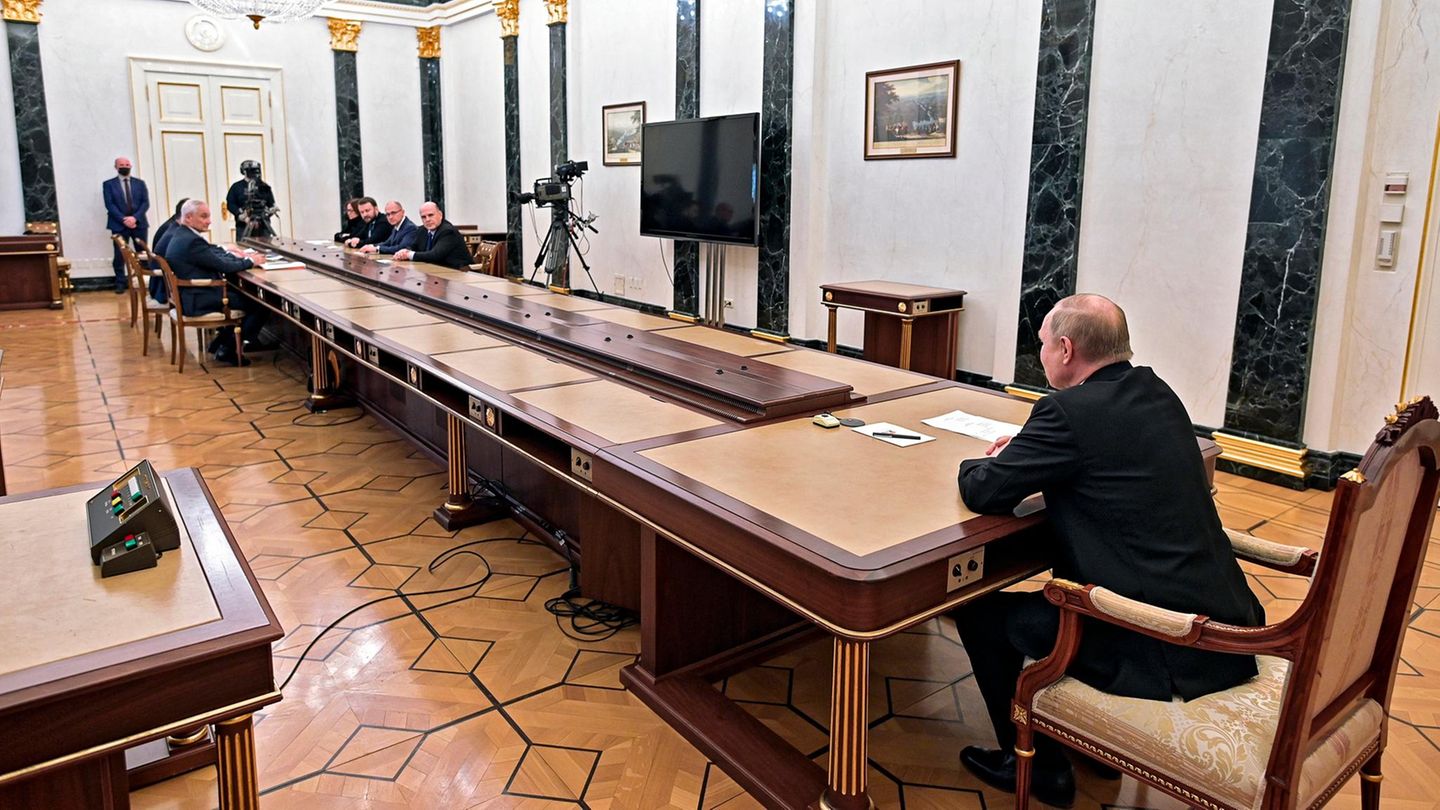 Russia is burdened with extremely tough sanctions. The Russian war of aggression in Ukraine is also not going as President Vladimir Putin would like it to. Nevertheless, the Russian elite stands by him. just why?
Even after a month of war against Ukraine, the political elite in Russia is firmly behind the president Wladimir Putin. "There are no signs of a split," says Tatiana Stanovaya, founder of the think tank R.Politik. Neither the horror of the West and the harsh sanctions, nor the criticism from individual oligarchs seem to shake loyalty to the head of state.
"There is a complete consensus, although there may be differences in tactics," says Stanovaya. A distinction must be made between reservations about the war and the willingness to act. "People are shocked and many believe that the invasion was a mistake. But no one is able to act. Everyone is focused on their own survival," Stanovaya said. Even diplomats from the West see no signs of political change in Russia, despite the serious punitive measures.
Vladimir Putin and his super-loyalist system

The liberal opposition has evaporated, the parties represented in Parliament are on almost all issues with the Kremlin and Putin's main opponent, Alexei Navalny, is in prison. "It's no real surprise that we haven't yet seen a dramatic public split within the ruling elite," said Ben Noble, professor of Russian politics at University College London and co-author of a recent book on Navalny.
"Vladimir Putin has cultivated a system in which he is surrounded by super-loyalists who challenge his worldview of a West that… Russia wants to destroy, or from those who are too afraid to express their dissenting opinion." According to Stanovaya, criticism comes only from "peripheral" forces of the radical right, which call for even more aggressive action against Ukraine.
Three days before the start of the Russian invasion, Putin summoned the political leadership to the Kremlin to discuss recognizing the pro-Russian regions in eastern Ukraine. In a media-savvy demonstration of unity, twelve men and one woman lined up one after the other to speak out in favor of recognizing the self-proclaimed "people's republics" of Donetsk and Luhansk. A move that heralded the invasion.
Russia: Hardly anyone dares to criticize Putin

Those three also attended the meeting Men who, according to Western intelligence services, belong to Putin's closest circle: Defense Minister Sergei Shoigu, Secretary of the National Security Council Nikolai Patrushev, and the head of the domestic intelligence service FSB, Alexander Bortnikov. There was not the slightest objection to be heard from any of those present, not even from lower-ranking officials.
Last week, Putin warned against contradicting the Kremlin line, saying the West was "backing on traitors" to weaken Russia. Virtually the only insider stepping out of line is former Kremlin adviser and former Deputy Prime Minister Arkady Dvorkovich, who is also the head of the World Chess Federation. In an interview with a US magazine, he spoke out against the war and resigned from his post as head of a business foundation.
Central Bank Governor Elvira Nabiullina admitted in an ambiguous video that the Russian economy is in an "extreme" situation. "We all wished very much that this hadn't happened," she said. Thereupon there was speculation about a possible resignation of Nabiullina in protest against the war. Last week, however, Putin spoke out in favor of extending Nabiullina's term in office.
Oligarchs like Oleg Deripaska and Mikhail Fridman who are the sanctions hit hard, spoke out cautiously for peace. The board of directors of Lukoil, Russia's largest private energy company, also called for an end to the war. "But it's one thing to call for peace," says political scientist Noble. "It's quite another to criticize Putin directly."
bw / Stuart Williams
AFP